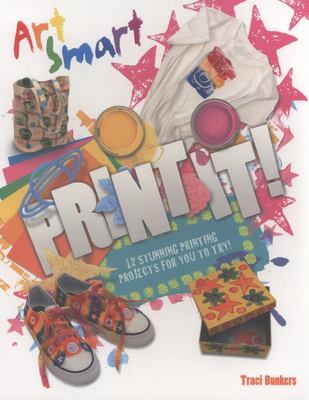 $9.99
AUD
Category: Art and Creative Activities | Series: Art Smart Ser.
Unlock the inner artist in young readers with this fantastically creative series. Learn how to print, draw, paint and create textiles with imaginative projects that will inspire and delight young artists. Clear, concise step-by-step instructions, with illustrations.
$60.00
AUD
Category: Music and Movement
A series of lesson plans for teachers focusing on creative expression of elements of the natural world through dance with children.
$34.95
AUD
Category: Child Development
This is an accessible guide to creating authentic and robust documentation in early childhood contexts. It provides early childhood professionals with practical, user-friendly strategies for making documentation work for them, enabling them to work smarter, not harder, while improving teaching practice and outcomes for children. ...Show more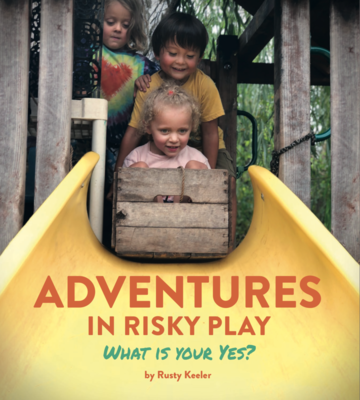 $80.00
AUD
Category: Teaching Resources
Adventures in Risky Play is Rusty Keeler at his finest. Congenial and provocative, Rusty invites readers to new insight and action as they relate to children at play. When adults increase their tolerance for children's risk-taking, play becomes what it is meant to be - an expression of freedom, explorat ion, creativity and growth. Navigating risk is a crucial life skill, this book calls on parents and educators to allow, support and celebrate risk, in play.Fun is guaranteed as Rusty takes you on a tour of wild places -- schools, community playgrounds, education centers, forests. From engagement with mud, fire and water to developed anarchy zones and adventure playgrounds in the US and around the world - Rusty celebrates play and makes a compelling argument for adults to step back and let go a little (or a lot), so children can come to understand themselves - and world around them - through the sheer joy of play. ...Show more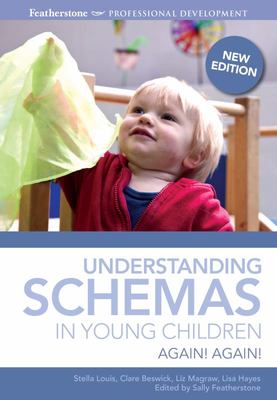 $41.00
AUD
Category: Teaching Resources
What are schemas and why do they matter? Again! Again! provides an introduction to understanding and supporting schemas and schema play in young children. Practitioners will find an overview of schemas with guidance on where they fit within the EYFS. There are examples of schemas, with illustrations and descriptions of common behaviour patterns, and these are set within the general context of child development. The intention is to help early years practitioners identify schemas and to understand both how important they are and the vital role they play in the growing child's learning. The aim is to help the reader understand how they can develop, plan and resource activities which support children's learning through experiment and play. ...Show more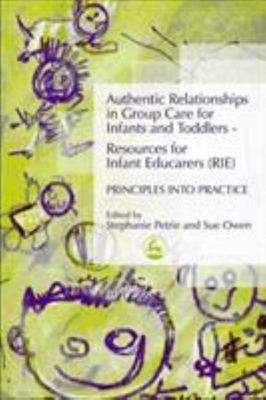 $49.95
AUD
Category: Teaching Resources
Underpinned by substantive research on meeting the developmental and attachment needs of infants, this book offers constructive advice on how to encourage curiosity, confidence and emotional security in young children. Based on a philosophy of respect and sensitive observation of infants, it is appropr iate for use in Sure Start programmes. The contributors offer a model that supports children's development and well being without relying on expensive material resources, and enables a coherent care strategy to be applied across different services. They explain the main elements of the RIE approach clearly and concisely and fully explore the practicalities of its implementation in a range of settings, including state-run and independent day care and residential centres, private households and family-based day care. The fresh and effective approach to caring for infants and toddlers outlined in this book will be welcomed by parents and day care professionals, as well as those who manage and evaluate child care provision. First published 2005. ...Show more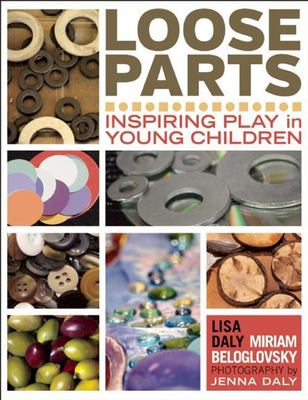 $75.00
AUD
Category: Favourites | Series: Loose Parts Ser.
Use loose parts to spark children's creativity and innovation Loose parts are natural or synthetic found, bought, or upcycled materials that children can move, manipulate, control, and change within their play. Alluring and captivating, they capture children's curiosity, give free reign to their imagin ation, and motivate learning. The hundreds of inspiring photographs showcase an array of loose parts in real early childhood settings. And the overviews of concepts children can learn when using loose parts provide the foundation for incorporating loose parts into your teaching to enhance play and empower children. The possibilities are truly endless. ...Show more