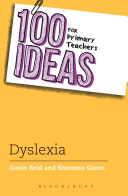 $29.00
AUD
Category: Inclusion (Special Needs) | Series: 100 Ideas for Primary Teachers
Making your lessons fun, engaging and effective for all learners, including those with dyslexia, can be challenging and you can soon run out of ideas. This book offers 100 practical, ready-to-use activities to help all primary teachers with their every day lesson planning. The tried-and-tested activiti es cover all the key areas of the primary curriculum, including maths, spelling and creative writing, plus a wide range of ideas for teachers on differentiation, memory strategies and planning for learning. This new book is essential for all primary teachers and SENCOs who want to ensure that they are continually providing for all children in their care. INCLUDES: Teaching tips Taking it further ideas Quotes from teachers and pupils Bonus ideas Online resources ...Show more
$129.95
AUD
Category: Inclusion (Special Needs)
This book offers a broad introduction to educational policies, programs, practices, and services appropriate to infants, toddlers, and pre-schoolers who exhibit delays and disabilities. It also does an exceptional job of addressing the issue of youngsters who are recognized as being at-risk for future p roblems in learning and development. Through a host of proven learning techniques and additional related resources, students will come to fully understand important theoretical and philosophical foundations in serving children whose learning is delayed. These foundations include, but are not limited to, research-based decision making, developmentally and individually appropriate practices, a holistic view of young children and their families, cultural sensitivity and competence, and activity-based interventions. ...Show more
EXCEPTIONAL CHILD 5ED
by K Eileen Allen; Glynnis Edwards Cowdery
$99.95
AUD
Category: Inclusion (Special Needs)
This text is an authoritative guide for teachers, parents, and all related early childhood personnel who strive to design and implement quality programs for children who are developing normally and for those with developmental or behavioral challenges. The master teachers who have authorized this well-r espected publication emphasize offering each child individualized learning opportunities that are developmentally appropriate and workable within a classroom that accommodates both normally developing and exceptional children. Particular attention is paid to including parents in the design of their childrens learning programs and to the inclusion of exceptional children in the classroom setting. A current, extensive list of Web sites complements the books content. ...Show more
$0.00
AUD
Category: Inclusion (Special Needs)
Intentional leadership can unite, motivate and empower all educators to work towards the common goal of creating a truly inclusive culture in which all children, with or without disabilities, are supported and enabled to fully participate in every aspect of daily life and learning. This book recognises diverse manifestations of special educational needs, from communication difficulties and delays in learning, to social and physical disabilities, and considers the ways in which these needs might be embraced within inclusive mainstream settings. Key to this is robust and purposeful leadership that removes barriers to learning, changes existing attitudes and values, motivates staff and foregrounds holistic learning opportunities and experiences. Chapters draw on theoretical models, reflect on international and national policies, and consider topics including: the image of the child physical, aesthetic and temporal aspects of the learning environment relational pedagogy long-, medium- and short-term planning the role of assessment collaborative working with parents, families and other professionals. In-depth descriptions of behaviours and leadership strategies, practice scenarios and activities support the reader's understanding. Intentional Leadership for Effective Inclusion in Early Childhood Education and Care is a comprehensive guide for students, teachers and practitioners involved in Early Childhood Education and Care, Social Care and Early Intervention programmes. ...Show more
$114.95
AUD
Category: Inclusion (Special Needs)
Filled with classic and current research about all aspects of educating young children with special needs, THE EXCEPTIONAL CHILD: INCLUSION IN EARLY CHILDHOOD EDUCATION, 7th Edition, discusses key approaches and tools needed to provide an optimal setting for young exceptional children and their families . Many checklists and forms are included for use within the classroom to aid teachers and caregivers in developing a developmentally appropriate environment. The booka s friendly and easy-to-use format is useful to all readers, whether you are an educator or parent/caregiver. ...Show more
Exceptional Child
by Allen, Eileen K, Cowdery, Glynnis Edwards, Johnson, Jennifer M
$112.95
AUD
Category: Inclusion (Special Needs) | Series: PSY 683 Psychology of the Exceptional Child Ser.
Presenting a high-quality educational program for young children with developmental disabilities, "The Exceptional Child: Inclusion in Early Childhood Education, 4E" combines the research, experience and talent of the experts, with real-life perspectives written by parents of children with disabilities and of those typically developing children. Focusing on the inclusion approach in working with children and families, the text offers proven recommendations for practical application as well as a problem-solving framework for dealing with challenging behavior. Students in field of special education are given guidelines, instructional strategies, and ascertain how to design learning environments to benefit children with developmental disabilities. This third edition offers increased discussions of cultural, racial, and linguistic diversity, updates on the most recent laws to help students meet certification requirements, and new findings in neuroscience relevant to very young children. The color insert describing the varying developmental domains provides a quick, yet thorough summary. The appendices include select lists of screening tools and assessment instruments, sources of information, support and training material for teachers and parents of children with developmental disabilities, and internet resources for helpful reference. ...Show more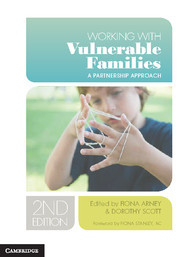 $71.95
AUD
Category: Inclusion (Special Needs)
Poverty, domestic violence, marginalisation, drug and alcohol dependence are just some of the issues faced by many Australian families. Now in its second edition, Working with Vulnerable Families provides a comprehensive and evidence-based introduction to family-centred practice in Australia. It explore s the ways in which health, education and social welfare professionals can support and protect children and their families. Fully revised and updated, with eight new chapters, the book examines recent research and programs on relationship-based family support, harnessing 'resilience' and working with Aboriginal and Torres Strait Islander families. It encourages readers to 'think child, think family, think community' in order to promote the development, wellbeing and safety of young children and future generations. Each chapter features learning goals, local case studies and reflective questions to help reinforce and extend the reader's understanding. Written by a diverse team of experts, this is an indispensable resource for students and practitioners alike. ...Show more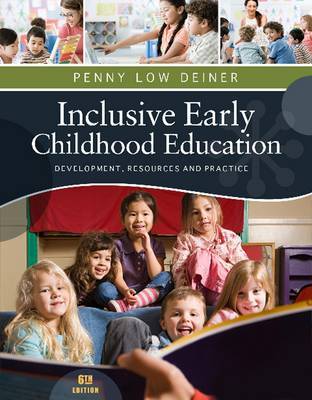 $174.95
AUD
Category: Inclusion (Special Needs) | Series: PSY 683 Psychology of the Exceptional Child Ser.
INCLUSIVE EARLY CHILDHOOD EDUCATION: DEVELOPMENT, RESOURCES, AND PRACTICE, Sixth Edition, is a comprehensive special education resource book that provides essential information on a variety of early childhood learning disabilities, as well as strategies for including children with these special needs in regular educational settings. The author provides you with a solid grounding in theory and research as well as practical guidelines, real-world vignettes, and hands-on program planning assistance to prepare you to integrate children with learning disabilities into your classrooms. Updated throughout, this edition also introduces videos that are available for viewing at the Early Childhood Education Media Library, allowing you to see text concepts brought to life in real classroom settings. Whether you're training to be a pre-school teacher, kindergarten teacher, early education provider, child care provider, or administrator in any of these settings, you'll keep this resource with you long after you complete your coursework. ...Show more