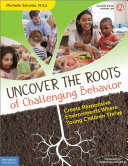 $61.50
AUD
Category: Health and Emotional Development | Series: Free Spirit Professional(TM) Ser.
Teach social skills and enrich classrooms to reduce problem behaviors and nurture growth.   When teachers create environments that teach skills rather than punish individual actions, they reduce behavior problems and nurture the growth of all learners. This book expertly guides early childhood teacher s to analyze their classroom elements, routines, and responses to children. Much like gardeners who adjust soil, water, or fertilizer to help flowers bloom, educators of young children must look beyond challenging behaviors to what a child's actions are communicating about her learning environment or home life. Digital content includes all forms from the book along with a PDF presentation. A free PLC/Book Study Guide for use with communities of practice is available at freespirit.com/PLC. ...Show more
$96.95
AUD
Category: Health and Emotional Development
Unmatched by other books on the market, the 5th edition of Guiding Children's Social Development, provides a solid foundation of up-to-date theory and research that will strengthen the reader's understanding of how children develop and learn within the social domain. It focuses on ways to help children from all backgrounds and circumstances develop positive self-esteem and social competence by offering a framework for sound principles of child development, relationship enhancement, and behavior management. It describes successful ways to translate information in practical settings within the classroom or other learning environments, and procedures to increase practitioner effectiveness. With sound principles of theory and practice, the book creates a framework for interpreting children's behavior and for implementing appropriate strategies to enhance children's social competence. ...Show more
$79.95
AUD
Category: Health and Emotional Development
Cooking Activities A to Z is a child-centered, cooking activity book for young children ages two and up. The activities are easy to understand and follow and are centered on concepts that preschoolers can understand and grow with. Each section of the text will help teachers and families to find cooking activities for a theme based curriculum, to incorporate a letter of the week, or to provide a spur of the moment endeavor in the classroom. Presented in a detailed lesson plan format, this wonderful activity book includes supply lists, family letters, a variety of choices within each alphabet letter, expansions for vegetarians, and a theme specific index with easy-to-find activities to accompany thematic units. This invaluable resource will help teachers to complete a year's worth of cooking activities for all children to enjoy. ...Show more
$149.95
AUD
Category: Health and Emotional Development | Series: What's New in Early Childhood Ser.
HEALTH, SAFETY, AND NUTRITION FOR THE YOUNG CHILD, 10th Edition, covers contemporary health, safety, and nutrition needs of infant through school-age children--and guides teachers in implementing effective classroom practices--in one comprehensive, full-color volume. Concepts are backed by the latest re search findings and linked to NAEYC standards. The book emphasizes the importance of respecting and partnering with families to help children establish healthy lifestyles and achieve their learning potential. Early childhood educators, professionals, and families will find the latest research and information on many topics of significant concern, including food safety, emergency and disaster preparedness, childhood obesity, children's mental health, bullying, resilience, chronic and acute health conditions, environmental quality, and children with special medical needs. Also provided are easy-to-access checklists, guidelines, and activities that no early childhood student or professional should be without. ...Show more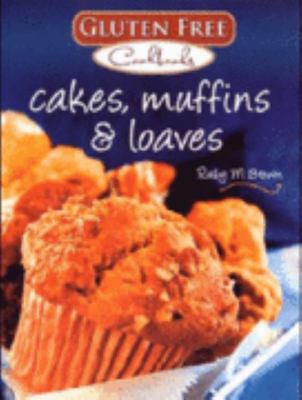 $29.95
AUD
Category: Health and Emotional Development
Experience the sensation of gluten free baking with over 100 delicious and easy to use gluten free recipes. Indulge your taste buds with delicate Lemon Chiffon Cake, wholesome Golden Muesli Muffins or scrumptious Honey Roll.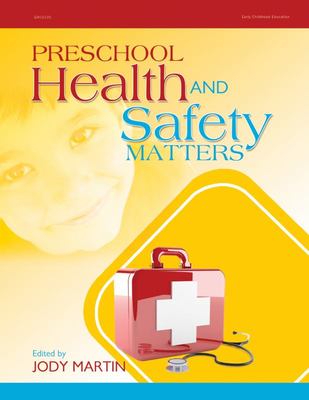 $26.00
AUD
Category: Health and Emotional Development
Early childhood educators are responsible for the health and safety of the children they care for. From preventing harm from known safety risks to promoting children's medical, nutritional, oral, and mental health, educators and program directors act as children's daily protection and support. This easy -to-use manual provides educators with the information they need to ensure that the children in their care stay safe while they are learning the best practices to stay healthy for life. ...Show more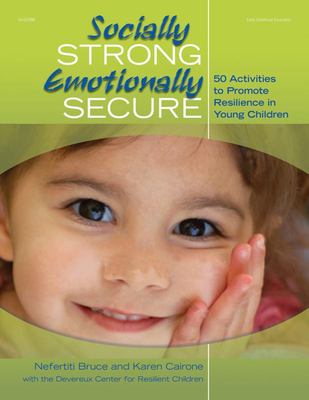 $39.95
AUD
Category: Health and Emotional Development
Now more than ever, adults must help children develop the skills necessary to navigate successfully through life. By focusing on building social and emotional strength, adults increase children's resilience and prepare them to handle the challenges in life. The strategies and activities in Socially Stro ng, Emotionally Secure provide teachers with the tools they need to help children become socially and emotionally healthy for life. Organized into five chapters, the activities support and build resilience in children ages three to eight. ...Show more