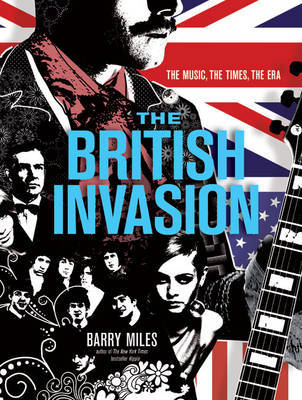 $30.00
AUD
Category: Music and Movement
Celebrates the United States embracing British music, film, fashion and art in the 1960s. This book contains photographs of the many stars that crossed the pond, such as The Beatles, Rolling Stones, Sean Connery and Twiggy.
$39.95
AUD
Category: Music and Movement
Conducting a unique photographic tour, this book explores a variety of whimsical fairy houses designed and built by gardeners, artists, nature lovers, and children. It pictures amazingly diverse miniature homes that have been constructed with natural materials, revealing the woods as a veritable treasur e trove. Featured creations include transforming milkweed pods into fairy beds, producing tiny dishes from acorn caps, crafting a woodland library of pint-sized books from birch bark, and constructing a fairy artist's studio inside a pumpkin. This collection invites one and all to be transported to a world of enchantment while bringing out the architect in adults and kids alike. ...Show more
$30.00
AUD
Category: Music and Movement | Series: Leonardo's Workshop Ser.
Leonardo's Art Workshop leads children on an interactive adventure through key art concepts by following the multidisciplinary approach of the Renaissance period polymath Leonardo da Vinci: experimenting, creating projects, and exploring how art intersects with science and nature. Photos of Leonardo's o wn notebooks, paintings, and drawings provide visual inspiration. More than 500 years ago, Leonardo knew that the fields of science, technology, engineering, art, and mathematics (STEAM) are all connected. The insatiably curious Leonardo examined not just the outer appearance of his art subjects, but the science that explained them. He began his studies as a painter, but his curiosity, diligence, and genius made him also a master sculptor, architect, designer, scientist, engineer, and inventor. The Leonardo's Workshop series shares this spirit of multidisciplinary inquiry with children through accessible, engaging explanations and hands-on learning. Following Leonardo's example, this fascinating book harnesses children's innate curiosity to explore the foundational elements of art--color, shadow and light, lines and patterns, forms and structures, and optics and special effects--and the science behind them. After each concept is explained using science, history, and real-world examples, kids can experience the principles first-hand with step-by-step STEAM projects, including: Create paints and dyes from food Harness a rainbow with a prism Build a camera obscura Make your own sundial Practice blind contour drawing Create a one-point perspective drawing Make an infinity scope Insight from other great artists and scientists--such as Sir Isaac Newton, Sandro Botticelli, Paul Klee, and Leonardo Pisano Fibonacci--are woven into the lessons throughout. Introduce vital STEAM skills through visually rich, hands-on learning with Leonardo's Art Workshop. ...Show more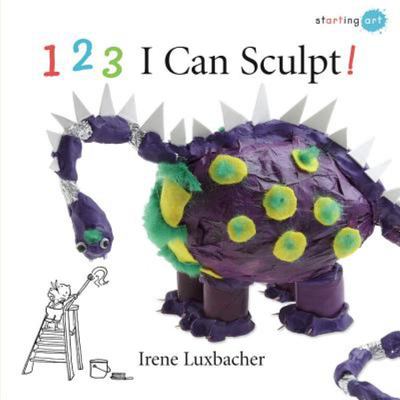 $10.00
AUD
Category: Music and Movement | Series: Starting Art Ser.
Illustrated step-by-step sculpting projects include a toothy crocodile, a sunbathing sea lion, a flock of feathered friends and more. Budding artists will proudly say, ?I can sculpt ?Encouraging play and experimentation with everyday materials and tools, Starting Art unlocks the creative spirit in every young child. This excellent new series offers unique clear and inspiring step-by-step illustrated techniques for creating fun and appealing art projects that lead to discovery and a real sense of accomplishment.Starting Art introduces art concepts such as color, form and texture, reinforced and put into practice through the creative process. Each book includes a visual glossary of key art terms and a note to parents and teachers on how to ensure a good art experience every time. ...Show more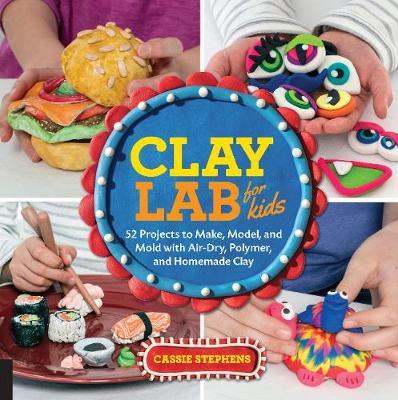 $30.00
AUD
Category: Music and Movement | Series: Lab
Clay Lab for Kids, a new addition to Quarry's Lab series, focuses on kid-friendly clays--air-dry, homemade, and polymer--that are safe and easy to use at home or in the classroom; no kiln required. Nashville art teacher Cassie Stephens makes clay a focus of her classes with amazing results. In Clay Lab for Kids, she continues her creative explorations with 52 hands-on projects ranging from 2-D monster magnets and coats of arms, to 3-D bobble-head dolls, Day of the Dead skulls, animal friends, marionettes, and treasure boxes. In creating with clay, kids are introduced to a wide range of cognitive and manual skills: they'll work three-dimensionally; make figurative models; use their imaginations in making jewelry and toys; design with color; and decorate with paints. ...Show more
$30.00
AUD
Category: Music and Movement | Reading Level: 3+
A life lesson that all parents want their children to learn: It's OK to make a mistake. In fact, hooray for mistakes A mistake is an adventure in creativity, a portal of discovery. A spill doesn't ruin a drawing--not when it becomes the shape of a goofy animal. And an accidental tear in your paper? Don' t be upset about it when you can turn it into the roaring mouth of an alligator. An award winning, best-selling, one-of-a-kind interactive book, Beautiful Oops shows young readers how every mistake is an opportunity to make something beautiful. A singular work of imagination, creativity, and paper engineering, Beautiful Oops is filled with pop-ups, lift-the-flaps, tears, holes, overlays, bends, smudges, and even an accordion "telescope"--each demonstrating the magical transformation from blunder to wonder. ...Show more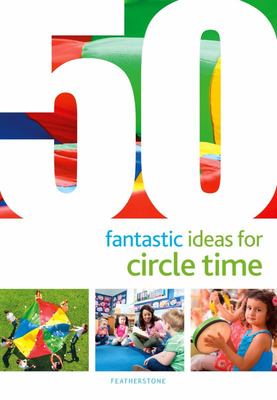 $24.00
AUD
Category: Music and Movement | Series: 50 Fantastic Ideas Ser.
Circle time stimulates learning in all areas of development - from the improvement of social skills and positive relationships to encouraging children to listen to each other within a caring and respectful environment. Judith Harries brings together creative ideas for circle time where learning can be s hared and music and drama can be enjoyed.The book includes circle time activities and games that cover all of the Early Learning Goals through the sharing of thoughts, feelings and experiences. It can also be used across the curriculum, including helping children with literacy and mathematics through phonics and number games. This timeless collection of ideas featuring colourful and fun photography is a fantastic resource with many new activities for circle time, as well as some old favourites. ...Show more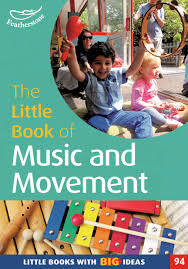 $24.00
AUD
Category: Music and Movement | Series: Little Books with Big Ideas
Listening to music and moving in response to the sounds we hear is the most natural reaction in the world. The Little Book of Music and Movement is packed full of ideas and activities for early years settings. The musical sources are varied and eclectic, including classical, pop, jazz, world, traditiona l, some well-known and others undiscovered gems, and all easily available via www.youtube.com or other internet sources. This book gives practitioners information, resources and confidence to use lots of music to enrich the learning environment. Alongside ideas for movement, other ideas for expressive arts activities such as art, music and drama are included in 'Whatever next' sections and links to other curriculum areas which include 'EYFS connections'. ...Show more