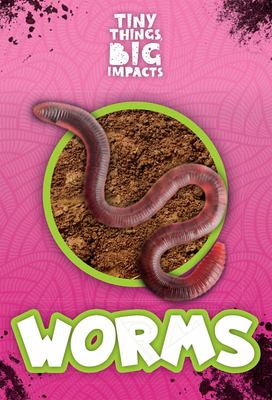 Worms
by John Wood
$29.00
AUD
Category: Animals | Series: Tiny Things, Big Impacts Ser.
Worms are small organisms that have a valuable role in their surrounding environments. Readers learn about all the important ways in which worms contribute to their ecosystems, proving that no creature is too small to make a difference. Creative design elements, including eye-catching fact boxes and col orful photographs, draw readers in to the weird and wonderful world of worms. As readers explore essential science curriculum topics, such as ecosystems and food chains, they also learn fun facts about creatures they see often but most likely know little about. ...Show more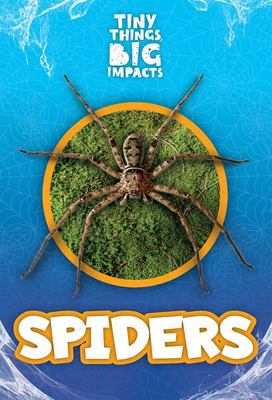 $29.00
AUD
Category: Animals | Series: Tiny Things, Big Impacts Ser.
When you see a spider, does it scare you? Many people are afraid of spiders, but what they may not know is how valuable spiders are to the environment. These tiny creatures are important because they eat many other insects that can be harmful to humans, animals, and other crops. This engaging and age-ap propriate text gives readers the tools to see that most spiders are helpful. Fun-filled fact boxes and striking, full-color photographs add excitement to this guide that presents basic science curriculum topics such as ecosystems and food chains. ...Show more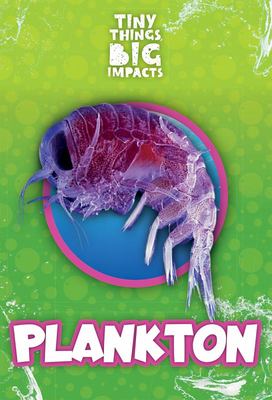 $29.00
AUD
Category: Animals | Series: Tiny Things, Big Impacts Ser.
Plankton are microscopic organisms living in large bodies of water. They are a major food source for several kinds of sea creatures, and although they are tiny, they have a major impact on many other living things. Accessible explanations of marine life, food chains, and other essential science curricul um topics enhance readers' knowledge of the natural world and the part every living thing plays in it. Additional features, such as fact boxes and full-color photographs deepen readers' understanding of these tiny yet hugely important creatures. ...Show more
$25.00
AUD
Category: New Books
Archie Roach AM's deeply personal song, 'Took the Children Away', from his 1990 debut album, Charcoal Lane, was the first song ever to receive a prestigious Australian Human Rights Award. Its impact was immediate, shining a stark light on Australia's shameful past practices of removing children from the ir families. The song also speaks of love and reconnection and has travelled across seas into the hearts of First Nations communities everywhere.   One dark day, when Archie was just two years old, big black government cars came to his home at Framlingham Aboriginal Mission in southwest Victoria. They forcibly took Archie away from his mother, father and family - everything he had ever known. They took away thousands of other Aboriginal children, right around Australia. Powerful people had decided that these children would be better off living and learning all the white man's ways. Frightened and alone, they grew up in institutions and foster homes. They became known as the Stolen Generations.   Ruby Hunter was one of those children, too, only eight when she was taken from the loving arms of her grandmother living on the Coorong in South Australia.   Archie and Ruby met and fell in love as homeless teenagers and Archie started writing songs to help ease his pain. Archie's songs, loved by fans worldwide, tell a powerful story of survival and renewal, and the healing power of music.   In this special 30th anniversary edition, Archie's iconic lyrics sit alongside evocative illustrations by his beloved soulmate and musical collaborator, Ruby Hunter. Also included are Archie's recollections of his family and rare historical photographs.   Aboriginal and Torres Strait Islander readers are warned that this book contains images of people who are deceased or who may now be deceased.     ...Show more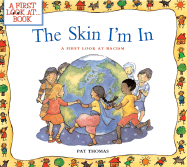 $15.00
AUD
Category: Diversity (Multicultural) | Series: A First Look at...
Racial discrimination is cruel--and especially so to younger children. This title encourages kids to accept and be comfortable with differences of skin color and other racial characteristics among their friends and in themselves. "A First Look AtAaA[a--A]" is an easy-to-understand series of books for yo unger children. Each title explores emotional issues and discusses the questions such difficulties invariably raise among kids of preschool through early school age. Written by a psychotherapist and child counselor, each title promotes positive interaction among children, parents, and teachers. The books are written in simple, direct language that makes sense to younger kids. Each title also features a guide for parents on how to use the book, a glossary, suggested additional reading, and a list of resources. There are attractive full-color illustrations on every page. (Ages 4Aa-7) ...Show more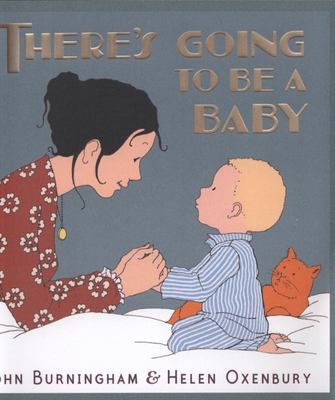 $18.00
AUD
Category: First Experiences | Reading Level: 2+
In a first-time creative pairing, two of the world's most treasured picturebook creators offer a truly delightful book for new-siblings-to-be. (Ages 2 and up)   When is the new baby coming? What will we call it? What will he do? We don't really need a baby, do we? With sensitivity and wit, John Burnin gham follows the swirl of questions in the mind of a young child anticipating a baby sibling with excitement, curiosity, and just a bit of trepidation. In perfect tandem, Helen Oxenbury captures the child's loving interactions with his mother--along with the fanciful future scenarios he imagines for the new family member he has yet to meet. Combining a warm, timeless story with illustrations both freshly enchanting and wonderfully nostalgic, this gorgeous book has all the hallmarks of a classic. ...Show more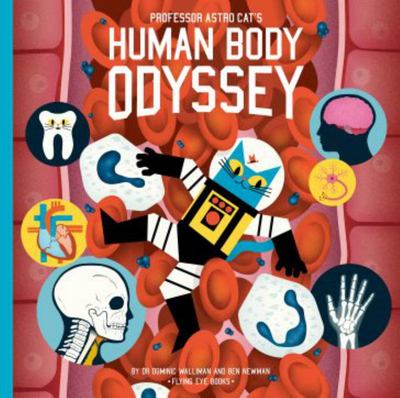 $30.00
AUD
Category: Health, Illnesses and Our Bodies | Series: Professor Astro Cat
The latest Professor Astro Cat adventure is perfect for curious young scientists who want to learn more about the ins and outs of the human body   Are our ears supposed to be a weird shape? Why do we sneeze? What is the point in having skin? The human body is one of the most complicated things in the Universe. Join Professor Astro Cat and the whole gang as they journey through all the wondrous parts of the human body, with the help of writer Dominic Walliman himself From head to toe and everywhere in-between, there's nothing left out of this fascinating human body odyssey ...Show more
$10.00
AUD
Category: Toilet Training
Leslie Patricelli's beloved baby is back in this first potty board book. When you've got to go, you've got to go! But where? There comes a point in every toddler's life when the question must be raised - should I go in my potty? With pitch-perfect humour and pacing, Leslie Patricelli follows one baby's thoughts and hilarious actions as they learn to use the potty for the first time. It is ideal for use as an entertaining toilet-training tool. Pants down, the funniest potty book on the market! Also available by Leslie Patricelli this month - "In the Bath". ...Show more
$15.00
AUD
Category: Animals | Series: Pop ups
Creep through the dense undergrowth of the jungle to discover a whole menagerie of exotic animals, just waiting to leap off the pages of this busy pop-up book. Illustrations are brought to live in a riot of colour and detail as you turn each page to see a 3-dimensional scene emerge.
$20.00
AUD
Category: Concepts | Series: Lift-the-Flap First Questions and Answers Ser.
Why does the sun shine? takes a playful, informative look at the importance of the sun to life on Earth. Quirky scenes, simple text and friendly flaps answer charming questions such as 'How does the sun help us?', 'Why are some places hotter than others?' and 'Where does the sun go at night?' Christine Pym's delightful illustrations bring the pages to life. Science made fun and accessible. Lifting the flaps to find the answers to the questions is perfect for inquisitive young children. ...Show more
$20.00
AUD
Category: Space | Series: Very First Lift-the-Flap Questions & Answers
We see them twinkle in the night sky, but what ARE stars? Are they really starshaped? What patterns do they make and which star is the nearest? This charming book zooms in on the answers.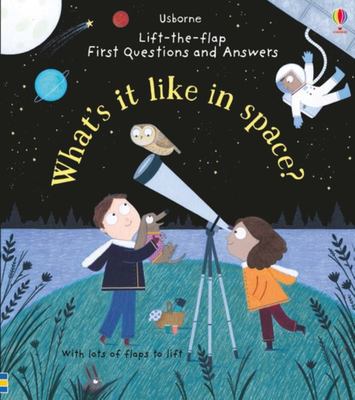 $20.00
AUD
Category: Space | Series: Lift the Flap First Questions and Answers
A charming, interactive introduction to space, exploring not just what's in space, but what it would be like to actually visit. Find out what you can hear, see and eat, and what living on Mars would really be like.