$32.99
AUD
Category: Science
For family members of people with borderline personality disorder (BPD), home life is routinely unpredictable and frequently unbearable. Extreme mood swings, impulsive behaviors, and suicidal tendencies-common conduct among those who suffer from the disorder-leave family members feeling confused, hurt, and helpless. In her pioneering first book "Stop Walking on Eggshells," co-authored with Paul T. Mason, Randi Kreger outlined the fundamental differences in the way that people with borderline personality disorder (BPD) relate to the world. Now, with "The Essential Family Guide to Borderline Personality Disorder," she takes readers to the next level, giving them straightforward tools to get off the emotional roller coaster and repair relationships with loved ones with BPD. Kreger answers the questions family members most want to ask about: the symptoms and treatment of BPD, including why BPD is so misdiagnosed; how symptoms can differ by age and gender; and how addiction and other disorders complicate BPD. She then outlines how families can set boundaries and communicate differently in order to help themselves and their loved ones cope with this bewildering form of mental illness. ...Show more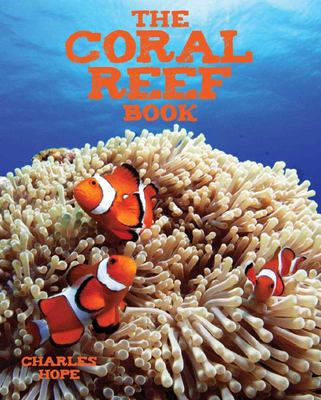 $28.00
AUD
Category: Junior Non Fiction
Coral reefs are diverse habitats for a wide range of marine life. These beautiful ecosystems are found in tropical waters around the world, and play an important role in harbouring many ocean species. Welcome to the Coral Reef book!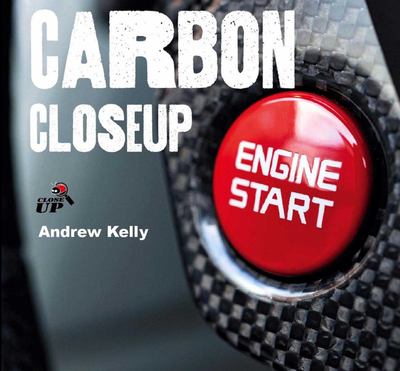 $15.00
AUD
Category: Junior Non Fiction | Series: Close Up
It is hard to imagine that diamonds and coal are both made from the same element - carbon. Take a closer look at this amazing substance,and the many ways it is used. Discover how it makes our lives possible, and how our use of it could threaten Earth.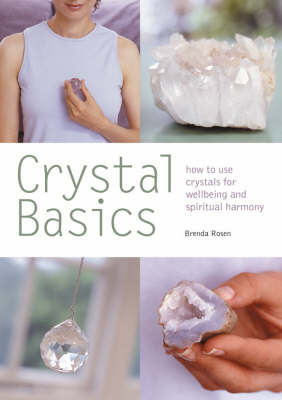 $16.95
AUD
Category: Science | Series: Pyramid Paperbacks
This comprehensive guide takes the reader into the ancient and multi-faceted world of crystals, from how to choose, cleanse and energise your stones, to how crystals can be used in every aspect of modern life. Discover how crystals work, and how to use them to heal the body, balance emotions and improve relationships. Learn also about the spiritual side of precious stones, and how they can help strengthen your aura and chakras. Written by an expert author and beautifully illustrated, this book is the perfect introduction for anybody interested in the inspirational and powerful effect that crystals have on our lives. ...Show more
$49.95
AUD
Category: Science
Science Activities A to Z gives teachers and parents a detailed lesson plan format of process-oriented science activities for young children ages one and up. The easy-to-understand, hands-on activities promote the development of problem solving and the ability to make predictions. Each section helps tea chers and parents in finding science activities for a theme-based curriculum, to incorporate a letter of the week, or to provide a spur-of-the-moment filler idea. Many activity choices are given for each targeted alphabet letter. The "Helpful Hints" section shares techniques for carrying out the activities-all based on the authors many years experience working with young children. ...Show more
$169.95
AUD
Category: Science
Educators, television producers, museum directors and other professionals involved in teaching science to young children will appreciate that the activities and applications in this publication are organized in a developmental sequence in support of children's learning. The concepts, skills, and instruc tional strategies are especially easy to integrate into different classroom or learning situations thanks to a thorough review of three types of learning-naturalistic, informal, and structured. Such skills also are needed for an understanding of mathematics and are closely related to the skills used in reading, especially reading comprehension. Educators and other leaders in teaching children can be assured that they are using the latest and most effective approaches to learning since this material correlates with national standards in science and principles and standards for mathematics. This includes the integration of technology and its applications. ...Show more
$119.95
AUD
Category: Science
Inquiry into Math, Science and Technology for Teaching Young Children presents detailed discussion about teaching math, science, and technology for the preschool and kindergarten classrooms. It contains very readable material on understanding the cognitive development of the young child, the use of auth entic assessment, and the incorporation of social learning. It then clearly shows the inquiry process so that teachers and future teachers can use this key element in planning curriculum in science and math for the young child. Curriculum models are presented and a wide array of learning experiences in physical science, earth science and biological sciences are detailed. This includes integrating an array of available technology into the classroom to enhance inquiry. ...Show more
SCIENCE IN EARLY CHILDHOOD
by Coral Campbell (Editor); Wendy Jobling (Editor); Christine Howitt (Editor)
$81.95
AUD
Category: Science
It is widely recognised that science explorations is vital in children's lives as they make sense of the world. Now in its fourth edition, Science in Early Childhood provides a comprehensive and engaging introduction to science in the early years. Each chapter has been updated to include current researc h and to address changing priorities in early childhood science education. The text features new chapters on Indigenous ways of knowing science, inquiry approaches to learning science and teaching science inclusively. Science in Early Childhood complements the Australian Early Years Learning Framework and the Australian Curriculum: Science. Concepts, processes and skills are brought to life through detailed case studies, practical tasks and reflective activities. Instructors can also supplement learning by drawing on the extensive materials located on the companion website. Renowned for its accessible and informative content, Science in Early Childhood is essential for all pre-service early childhood educators. ...Show more