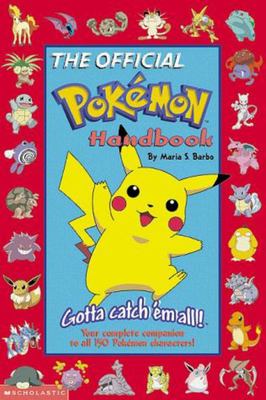 $0.00
AUD
Category: Social Sciences | Series: Pokemon S. | Reading Level: From 4 to 14
This handbook provides everything needed to become the world's greatest Pokemon trainer, or master. Every character is detailed with their statistics, techniques, secret facts and training tips.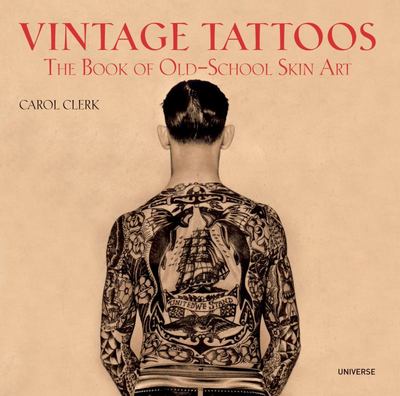 $0.00
AUD
Category: Social Sciences
Tattoos have gone from badges of rebellion to fashion statements fully absorbed into mainstream culture. They are enjoying a renaissance, with graphic designers and artists creating specialty tattoos for a growing audience, unleashing a revival of interest in the bawdy vintage tattoo. Old school tattoos are being rediscovered (sometimes ironically, sometimes not) by a new generation. Originally embraced by rebels, sailors, and gangsters, these tattoos--broken hearts, naked girls, floral motifs, and maritime emblems--are now showing up on the fashion runway and in music videos. This book chronicles vintage motifs in thematic chapters interspersed with profiles of influential tattoo artists and their distinctive designs: Sailor Jerry Collins, Don Ed Hardy ("the Godfather of Tattoos"), Mike "Rollo Banks" Malone, Bert Grimm, Japan's Horiyoshi III, and Shanghai's Pinky Yun. ...Show more
$0.00
AUD
Category: Social Sciences | Series: Arkana Ser.
The Continuum Concept introduces the idea that in order to achieve optimal physical, mental and emotional development, human beings - especially babies - require the kind of instinctive nurturing as practiced by our ancient relatives. It is a true 'back to basics' approach to parenting. Author Jean Lie dloff spent two and-a-half years in the jungle deep in the heart of South America living with indigenous tribes and was astounded at how differently children are raised outside the Western world. She came to the realisation that essential child-rearing techniques such as touch, trust and community have been undermined in modern times, and in this book suggests practical ways to regain our natural well-being, for our children and ourselves. ...Show more
$0.00
AUD
Category: Social Sciences
A lighthearted road map through the challenging terrain of middle life for today's women features anecdotal stories, scientific information, and the author's own personal experiences to share inspirational insights into how to render the second half of life a period of accomplishment, passion, and self- discovery. Reprint. ...Show more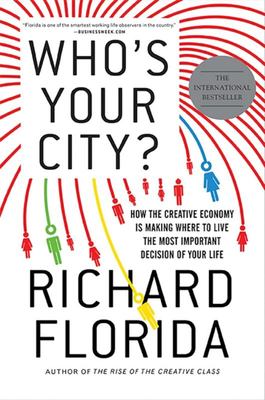 $0.00
AUD
Category: Social Sciences
From the best-selling author of "The Rise of the Creative Class" comes a brilliant new book on the surprising importance of place, with advice on how to find the right place for you. It's a mantra of the age of globalization that where we live doesn't matter. We can innovate just as easily from a ski ch alet in the Alps or a cottage in Provence as in the office of a Silicon Valley start-up.According to Richard Florida, this is wrong. Globalization is not flattening the world; in fact, place is increasingly relevant to the global economy and our individual lives. Where we live determines the jobs and careers we have access to, the people we meet and the 'mating markets' in which we participate. And everything we think we know about cities and their economic roles is up for grabs."Who's Your City?" is the first book to report on the growing body of research on what qualities of cities and towns actually make people happy in their lives. Choosing a place to live is as important as choosing a spouse or career, but until now, no one has rigorously explored this powerful component of subjective well-being to uncover what people want, need, and get out of the places they live. ...Show more
$0.00
AUD
Category: Social Sciences
From the author of House of Outrageous Fortune For seventy-five years, it's been Manhattan's richest apartment building, and one of the most lusted-after addresses in the world. One apartment had 37 rooms, 14 bathrooms, 43 closets, 11 working fireplaces, a private elevator, and his-and-hers saunas; anot her at one time had a live-in service staff of 16. To this day, it is steeped in the purest luxury, the kind most of us could only imagine, until now. The last great building to go up along New York's Gold Coast, construction on 740 Park finished in 1930. Since then, 740 has been home to an ever-evolving cadre of our wealthiest and most powerful families, some of America's (and the world's) oldest money--the kind attached to names like Vanderbilt, Rockefeller, Bouvier, Chrysler, Niarchos, Houghton, and Harkness--and some whose names evoke the excesses of today's monied elite: Kravis, Koch, Bronfman, Perelman, Steinberg, and Schwarzman. All along, the building has housed titans of industry, political power brokers, international royalty, fabulous scam-artists, and even the lowest scoundrels. The book begins with the tumultuous story of the building's construction. Conceived in the bubbling financial, artistic, and social cauldron of 1920's Manhattan, 740 Park rose to its dizzying heights as the stock market plunged in 1929--the building was in dire financial straits before the first apartments were sold. The builders include the architectural genius Rosario Candela, the scheming businessman James T. Lee (Jacqueline Kennedy Onassis's grandfather), and a raft of financiers, many of whom were little more than white-collar crooks and grand-scale hustlers. Once finished, 740 became a magnet for the richest, oldest families in the country: the Brewsters, descendents of the leader of the Plymouth Colony; the socially-registered Bordens, Hoppins, Scovilles, Thornes, and Schermerhorns; and top executives of the Chase Bank, American Express, and U.S. Rubber. Outside the walls of 740 Park, these were the people shaping America culturally and economically. Within those walls, they were indulging in all of the Seven Deadly Sins. As the social climate evolved throughout the last century, so did 740 Park: after World War II, the building's rulers eased their more restrictive policies and began allowing Jews (though not to this day African Americans) to reside within their hallowed walls. Nowadays, it is full to bursting with new money, people whose fortunes, though freshly-made, are large enough to buy their way in. At its core this book is a social history of the American rich, and how the locus of power and influence has shifted haltingly from old bloodlines to new money. But it's also much more than that: filled with meaty, startling, often tragic stories of the people who lived behind 740's walls, the book gives us an unprecedented access to worlds of wealth, privilege, and extraordinary folly that are usually hidden behind a scrim of money and influence. This is, truly, how the other half--or at least the other one hundredth of one percent--lives. ...Show more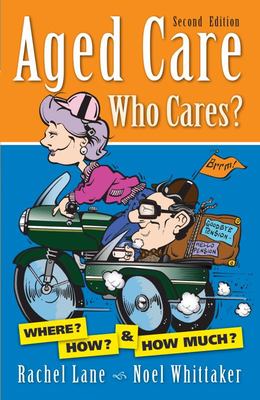 $0.00
AUD
Category: Social Sciences
Aged Care Who Cares? is the definitive book to the vast range of options available to senior Australians today. Whatever your financial status, current state of health or future hopes and plans, you'll find down-to-earth advice to help you make the best choices for your senior years about aged care in A ustralia. ...Show more
$0.00
AUD
Category: Social Sciences
WHY ARE GIRLS as young as five years old concerned about their looks and addicted to shopping? WHY ARE YOUNG TEENAGE GIRLS having sex and binge-drinking, responding to chat-room predators, and bullying their peers via email and text messages? WHY ARE DEPRESSION, cutting and eating disorders on the rise, and why, with so much choice when it comes to careers, do so many just want to marry young and have babies? Over two years Maggie Hamilton interviewed girls, teachers, school counsellors, psychologists, and law enforcement and medical personnel to get an insider's view on what girls are experiencing at present, from birth to the teenage years. Informed, revealing, compassionate and at times shocking, What's Happening to Our Girls? is a book for parents and all those who want to better understand and support girls. 'I found myself so engrossed that for two days running I nearly missed my tram stop . . . A definite must-read for parents with daughters, for teachers and for other people dealing with girls, In fact, everyone should read this book.' AUSTRALIAN BOOKSELLER AND PUBLISHER 'A crucial tool for greater understanding.' SUNDAY MAIL ...Show more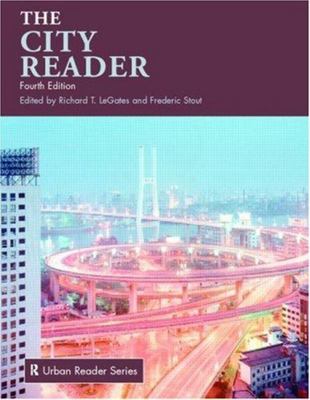 $0.00
AUD
Category: Social Sciences | Series: Routledge Urban Reader Series
The fourth edition of the highly successful The City Reader brings together the very best of publications on the city. Classic writings by such authors as Lewis Mumford, Ernest W. Burgess, LeCorbusier, Lewis Wirth, Jane Jacobs and Kevin Lynch meet the best contemporary writings of, among others, Sir Pet er Hall, Richard Florida, Mike Davis, Michael Porter, Robert Putnam, Andrus Duany, Saskia Sassen, and Manuel Castells. New to the fourth edition are important classic writings on urban economics by Wilbur Thomson and those on bosses and machines by James Bryce, Jane Addams, and William L. Riordan, and new contemporary material on sustainable urban development, the creative class, metropolitics, occidentalism, Asian megacities, and urban futurism by The Bruntland Commission, Richard Florida, Myron Orfield, Ian Buruma and Avishai Margalit, Aprodicio Laquian, and Joel Kotkin. Fifty-seven generous selections are included: a combination of forty-six readings from the third edition and eleven entirely new selections. Structured to aid student understanding, this anthology features main and part introductions, as well as individual introductions to the selected articles. Each selection is introduced with a brief intellectual biography and a review of the author's writings and related literature, an explanation of how the piece fits into the broader context of urban history and practice, competing ideological perspectives on the city, and the major current debates concerning race and gender, globalization, terrorism, the impact of information technology on cities, civic engagement, and postmodernism. The City Reader provides the comprehensive mapping of the terrain of urban studies, old and new. It is illustrated with over forty photographs and is essential reading for anyone interested in the city. ...Show more