$17.00
AUD
Category: New Books
Get ready for action, adrenaline and adventure in this explosive, brand new Alex Rider mission by bestselling author, Anthony Horowitz. In this adrenaline-fuelled adventure in the number one bestselling series, Alex Rider is sent by MI6 Special Operations to infiltrate a new and sinister organization kn own only as Nightshade. Alex is on his own, with the fate of thousands of people resting in his hands. ...Show more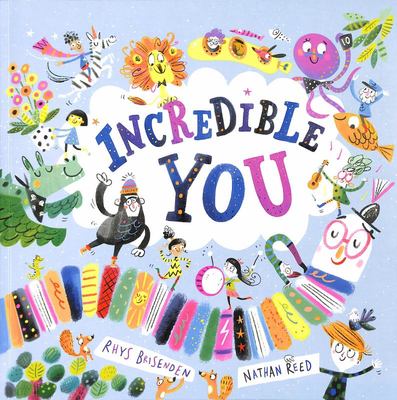 Incredible You
by Nathan Reed; Rhys Brisenden
$14.00
AUD
Category: New Books
New into paperback! Ever had a bad day and wished that you were someone else? Perhaps a mountain gorilla? Or a fierce tiger? But wait . . . just think of all the amazing things that you can do! This picture book brings a breath of fresh air filled with postivity, zest and energy
Moving
by Eugenia Mello
$24.99
AUD
Category: New Books
Moving from one home to another is often stressful for adults and children alike - even more so if it involves frequent relocations to different countries. On top of the physically exhausting processes like house hunting and packing, the constant change in environment can also take a heavy toll on one's emotions, particularly affecting the young. Eugenia Mello was inspired by her own nomadic childhood to tell the story of a lonely young girl who eventually finds a 'family' within her new community through art, dance, and music. Besides its simple yet compelling narrative, Moving also features stunning illustrations that reflect the subtle beauty in the author's perspectives and experiences. ...Show more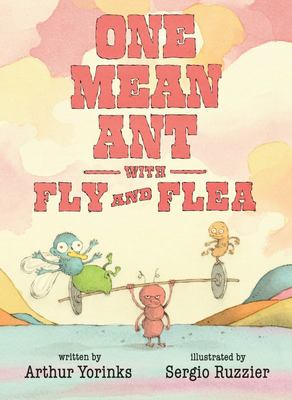 $30.00
AUD
Category: New Books | Series: One Mean Ant Ser.
In a sidesplitting sequel to One Mean Ant, comedic masters Arthur Yorinks and Sergio Ruzzier set loose a fugitive from the flea circus. Ant and Fly are back And this time they're joined by Flea, newly escaped from the flea circus. Our mean Ant, the meanest ant there ever was, doesn't think much of the tiny, annoying Flea, until Flea's wits get them out of one sticky situation and . . . straight into another. Ant's famous temper can't save them now. The bugs are truly stuck with one another Author Arthur Yorinks and illustrator Sergio Ruzzier return for the second story in a planned trilogy that introduces a new insect in each book. Picking up where the last tale left off, the text crackles with snappy banter and silly wordplay, while expressive illustrations capture all the entomological action. At heart an ode to the small but mighty, this zany sequel will deliver big laughs for the read-aloud crowd. ...Show more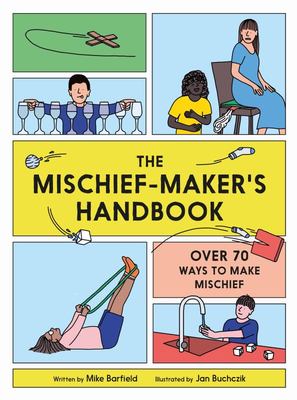 $20.00
AUD
Category: New Books
Learn how to make mischief with this hilarious, fully illustrated handbook. Clear step-by-step activities and annotated diagrams will transform you into the mischief-maker that you've always wanted to be. From turning your body into an orchestra, to making invisible ink and rubber band catapults, it's a ll covered in this comprehensive guide. You're only young once--and this book helps every child to be the biggest kid possible! ...Show more
$13.00
AUD
Category: New Books | Series: CatStronauts Ser.
In the fourth book in the CatStronauts graphic novel series, the stalwart Cat-Stro-Bot is stranded, and the CatStronauts have to stage an off the books robot rescue Cat-Stro-Bot has been with the CatStronauts through it all. But now he's stranded on Jupiter's coldest moon after a mission gone wrong--and his best friend/creator Blanket isn't about to leave him behind. When CATSUP refuses Blanket's rescue mission request, he creates robo-stand-ins for the team so they can sneak off into space. Soon, the rest of the CatStronauts, Major Meowser, Pom Pom and Waffles, are off on their longest journey ever with experimental new technology. The robot rescue is afoot In this full-color graphic novel, author/illustrator Drew Brockington takes the CatStronauts to new heights, adding in mounds of robot glitches, wonky cover-ups, and fish jokes by the ton Also available simultaneously in Paperback. ...Show more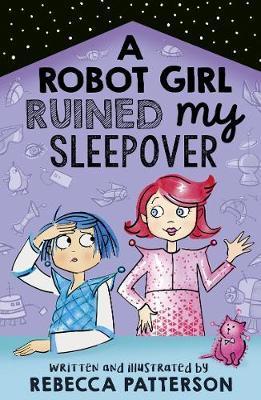 $15.00
AUD
Category: New Books | Series: Moon Girl Ser.
Make best friends with a cyborg kid today It's 2099 and Lyla has a new friend, a robot girl It's Clara 2.2's first day at school and Lyla has been chosen to be her buddy. Clara is perfect in every way and she makes Lyla feel special too. But when it comes to having fun, Lyla finds out that maybe her ne w friend isn't quite so perfect after all. ...Show more
$22.00
AUD
Category: New Books
Today is a very special day. Sophie Duck is expecting the arrival of her new baby brother!But Delivery Dude keeps bringing the wrong babies. First a baby mouse, then a baby elephant, then a crocodile, a giraffe, an anteat-er a rabbit and a hippo. 'These babies are NOT my brother!' shouts Sophie - but De livery Dude insists that he never makes mistakes. Sophie's house is filling up to the rafters when the doorbell rings again. 'NO MORE!' shouts Sophie, but thankfully this time Delivery Dude is followed by his Stork boss, a load of very cross parents who have come to collect their babies... and Sophie's Mum and Dad, who have brought a very special delivery... . ...Show more

$25.00
AUD
Category: New Books
From ALONE and TOGETHER to ABOVE and BELOW, Gray Malin's stunning photography shows off opposites from all over the world Join Gray Malin as he explores the concept of opposites through his eye-popping photographs taken from Antarctica to Africa. Readers will delight in journeying from the barren deser t landscape of Namibia (DRY) to the crashing teal waves of the Australian ocean (WET). His bright and colorful photographs hold heaps of kid appeal, making this the perfect gift for satisfying young readers' sense of imagination and innate desire to learn more about the world. Gray Malin is a photographer best known for his aerial beach photography, which he has transformed into a lighthearted, conversation-igniting, joyful brand. His work's sense of adventure and escapism has turned him into a household name. He lives in Los Angeles. ...Show more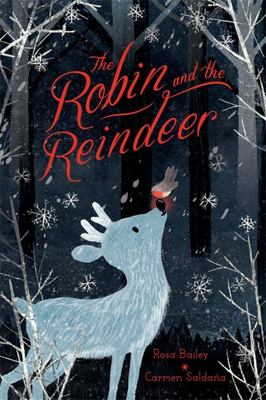 $25.00
AUD
Category: New Books
A little reindeer, lost in the forest ... and a robin, who will help her fly home; this is a gift book for children and parents to treasure. Little Reindeer is lost in the forest. It begins to snow. And as the snowflakes crowd through the trees, she catches a glimpse of something: a flash of startling red and wings blurring in the air. A robin! In a piece of woodland magic, the generous robin lends the red from his feathers to Little Reindeer's nose, and they fly home together. A perfect gift book for the winter season, with a gorgeous foiled and textured cover. For anyone who loves The Snowman by Raymond Briggs, or The Fox and the Star by Coralie Bickford-Smith. ...Show more