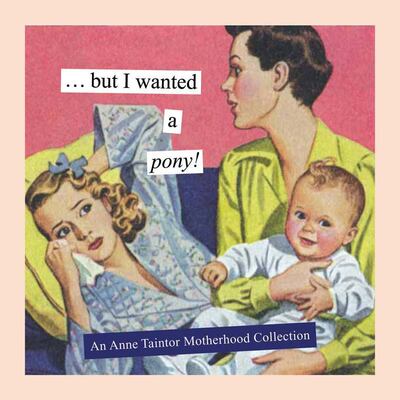 $27.95
AUD
Category: Jokes
This new collection of vintage-with-a-twist work by Anne Taintor offers up a fresh serving of Anne's signature hilarious commentary on the joys, challenges, and cocktail hours of motherhood. From the fundamentals (WOW! I get to give birth AND change diapers!) to putting food on the table (you see them a s pies . . . I see them as cries for help) to dealing with childhood questions (because I'm the mother . . . that's why) and strategies for taking the edge off (now be a dear and fetch mommy her flask), Taintor expertly captures the funny, frantic, and honest thoughts that most moms have experienced, with an attitude mothers everywhere will welcome. ...Show more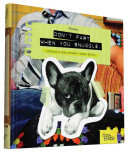 $23.00
AUD
Category: Jokes
Meet Frank. His goal in life is to make humans smile. And that's exactly what he and his wisecracking pals do in this guide to living the good life—of a dog! From the creator of the popular greeting card line From Frank™, this playful book offers advice for dogs, by dogs, that's sure to brighten any hum an's day. Photographs accompany unfiltered insights into the weird and wonderful relationship that pets share with their loved ones. Anyone who follows Frank's advice is in for some extra belly rubs, guaranteed. ...Show more
$13.00
AUD
Category: Jokes | Series: Unofficial Harry Potter Joke Book
Muggle world got you down? Dark lord actively trying to end you? Horcrux fell in between the abyss that is your couch cushions? Need some laughter but haven't learned the tickling charm yet? Don't worry; The Unofficial Harry Potter Joke Book is here to relieve some of the daily stresses that accompany a life of witchcraft and wizardry. For fans of the Harry Potter series, this gut-busting compendium of charming and magical quips pokes fun at some of your favorite characters and scenes from the books and movies. The jokes highlight some of the major characters, including Harry, Ron, Hermione, Hagrid, Dumbledore, Voldemort, as well as many magical elements from the wizard world! Featuring hundreds of jokes and more than fifty fantastic illustrations, this joke book provides endless amounts of fun for readers and fans of the bestselling series. ...Show more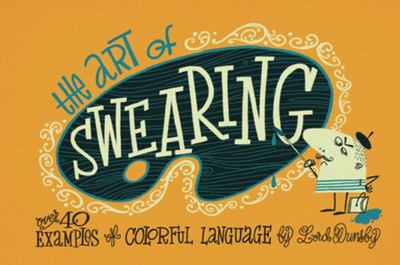 $20.00
AUD
Category: Jokes
A hilarious collection of the most resplendent and refined examples of colourful language. Swearing really can be a beautiful thing as this collection of elegant expletives demonstrates. Calligrapher, sign writer and illustrator of the highest distinction Lord Dunsby presents over 40 of his favourite in sults, all rendered beautifully in his faultless style. Wankers, tossers, dickheads, douchebags, and a whole lot more are expertly recreated in this uproarious and frivolous collection - it really does put the art of swearing into a new perspective! ...Show more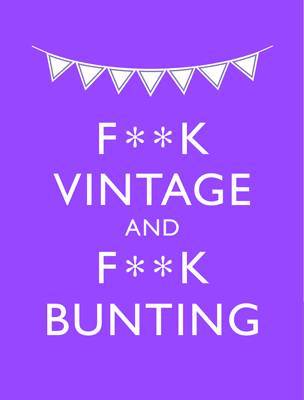 $13.00
AUD
Category: Jokes
Modern culture is obsessed with trends. Every day we are all bombarded with new and increasingly ridiculous things that we are told are fashionably 'hip', 'in' and 'hot'. We - the people - get no say in this, it just happens and we are expected to go along with it. Well, no more, we say! Let's leave the past where it belongs and move on! F**k Vintage and F**k Bunting is your alternative antidote to the current national obsession with all things old-fashioned, vintage, old-school and retro. From the countless websites and blog posts that declare 'bunting is in again' to the culture sections of broadsheets telling us that retro is the 'new old school' and totally 'on trend', we say we've had enough! Why can't we all just live in the present? Stuffed full of humorous quotes, facts, stats and trivia to entice you back into the warm embrace of the modern world, this pocket-sized piece of present-day propaganda will help us all put a stop to the madness and tell all things vintage to 'f**k off' back to where they belong - in the past. ...Show more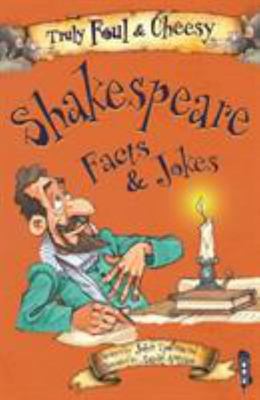 $12.00
AUD
Category: Jokes | Series: Truly Foul and Cheesy Ser.
This hilarious, fact-packed information book will have young readers laughing as they're learning. Quirky illustrations and bite-sized text provide an accessible and entertaining introduction to William Shakespeare, including a biography of the playwright, context about the world in which he lived and w orked, and outlines of the key plays. ...Show more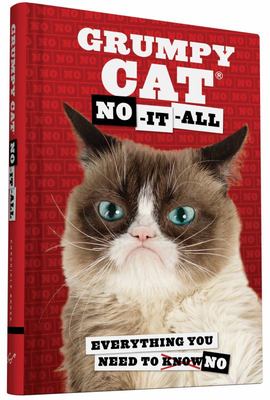 $23.00
AUD
Category: Jokes | Series: Grumpy Cat Ser.
Grumpy Cat is back with a mission: Teach the world to "NO" everything. She's collected all her least favorite things and can't wait to tell everyone what to think about them. Grumpy Cat: No-It-All is packed with feel-good topics just begging for a cranky makeover: kittens, rainbows, smiles, birthday par ties, cuddles, and more. Anyone who takes delight in sometimes seeing the glass half empty will love the hilarious new photos and commentary from the official mascot of misery. Where others say "aww ," Grumpy Cat teaches us to say "ugh." Nothing sweet is safe from this famous frown. ...Show more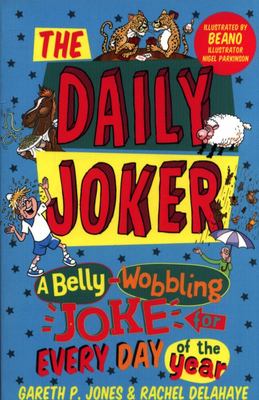 The Daily Joker
by Gareth P. Jones; Rachel Delahaye
$10.00
AUD
Category: Jokes
 A fantastically funny laugh-a-day joke book - with tips and challenges for the aspiring joker!Welcome to THE DAILY JOKER: with a belly-wobbling joke for every day of the year, and joking tips and challenges aplenty, this is the year you'll become the funniest version of you possible!Think of this joke book as a map allowing you to sail the seven sillies, plot a course to Hilarity Island, steer clear of the rocks of stony silence, surf the waves of laughter and dig up comedy gold.NOTE: Please keep THE DAILY JOKER somewhere safe. Maybe you can keep it on a shelf. Sort of like a shelf help book. Or in a sock drawer, since you'll be laughing yours off. Or inside your pillow. You know, just in case.Wherever you keep it, you'll need to open it every day to read your daily joke. And we guarantee that if you read one joke a day and complete one challenge a week, you will become the joker of all jokers! ...Show more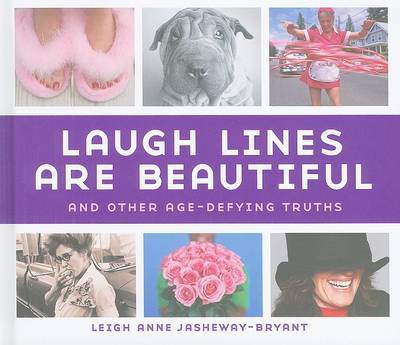 $12.00
AUD
Category: Jokes
Taking on marriage, motherhood, mammograms, and Mick Jagger, "Laugh Lines are Beautiful" celebrates the joy of growing older with grace and a healthy dose of kicking and screaming. Following in the audacious footsteps of "Not Guilty by Reason of Menopause", this colorful collection of laugh-out-loud obs ervations about the joys and trials of midlife is sure to put a wry and proudly creased smile on the face of any woman who'd sooner buy a Harley motorcycle than get a face lift. So throw out the anti-aging creams and break out the margaritas - having a midlife crisis never felt so good. If Mick Jagger can be a sex symbol, so can you. A tight ponytail can take ten years off your face. If you were going to turn into your mother, you would have done it by now. ...Show more
$18.00
AUD
Category: Jokes
Emmy Award-winning actor Bryan Cranston (Breaking Bad, Malcom in the Middle) follows in the exasperated footsteps of Samuel L. Jackson, giving voice to the long-suffering father whose indifferent child will just not eat in this hilarious follow-up to Adam Mansbach's international bestseller, Go the F**k to Sleep. Mansbach's long-awaited sequel is about that other great parental frustration: getting your little angel to eat something that even vaguely resembles a normal meal. Profane, loving, and deeply cathartic, You Have to F**king Eat breaks the code of child-rearing silence, giving moms and dads (new, old, grand-, and expectant) a much-needed chance to laugh about a universal problem. Anchored by a hilarious performance from Cranston, You Have to F**king Eat is the perfect blend of talented voice actor and subversive fun that expertly captures Mansbach's trademark humor. Due to its explicit language, you probably shouldn't play this one for your kids. ...Show more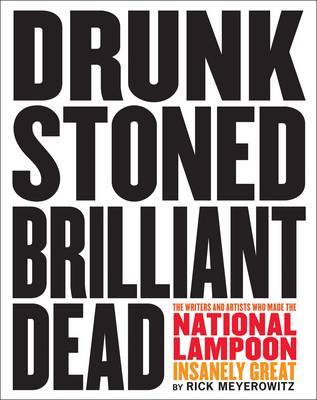 $45.00
AUD
Category: Jokes
From the vast depths of National Lampoon's first (and best) two decades, Drunk Stoned Brilliant Dead collects the greatest hits of the most famous American humour publication ever made. The book is stuffed to the gills with cartoons, parody advertisements, comics, standalone stories, recurring features, and photographs, many of which are reproduced from original art never before seen at this quality. Each section devoted to an individual artist or writer includes tributes written by colleagues and peers. Former Lampoon illustrator Rick Meyerowitz has curated a mind-boggling tour through the early days of a magazine whose alumni left their fingerprints all over the last half-century of popular culture: Animal House, Caddyshack, Saturday Night Live, Ghostbusters, SCTV, Spinal Tap, In Living Color, Ren & Stimpy, The Simpsons - even Sesame Street counts a few Lampooners among its ranks. The pieces included here are remarkable for the prodigious wit, consideration, and (occasional) cruelty that went into their creation, but even more for their freshness and relevance some forty or fifty years later. Send-ups of Vietnam, the healthcare system, terrorism, political correctness, and the oil business take on a new tenor, alongside timeless standbys like sex, death, cancer, and toilet humour. Within the pages of this book, you will find: selections from Henry Beard's News of the MonthA" column, arguably the direct ancestor of The Onion; Mrs. Agnew's LSD trip, as transcribed in her diary (by Doug Kenney); Michael O'Donoghue's handy guide to the 21 Danger Signs of Cancer; Meyerowitz's famous Mona Gorilla; a photographic essay on Hitler's retirement years in tropical paradise, by Michel Choquette; Sean Kelly's brutal takedown of Babar and His Friends; Charlie Rodrigues's Aesop Twins; the Foto Funnies, featuring a three-year winner of the Miss New York City Big Breasts Contest; Gerry Sussman's jaded New York cabbie, Bernie X; Ed Subitzky's Come Too Soon ComicsA", one of which graces the front endpaper; M.K. Brown's Dr. Ngodatu, which later became a cartoon short on The Tracey Ullman Show; and many, many more. ...Show more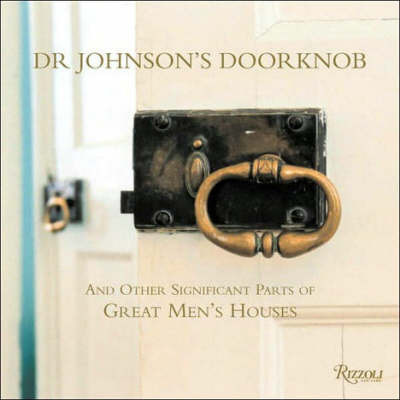 $36.95
AUD
Category: Jokes
Behind every great man are his objects and daily possessions, defined as much by the minutiae of domesticity as by the great works of the man himself. "Dr. Johnson's Doorknob," inspired by Liz Workman's National Heritage Revisited series published in England in 2002, is a situationist's catalog of overl ooked and highly amusing personal objects from the most famous households in history. From the mantelpieces in the home of Franklin D. Roosevelt to the crockery in Washington Irving's Sunnyside home and the banisters in the William Morris Gallery, Workman peeked over the velvet ropes and turned an ironic eye on some of the most important historic homes in England and America. Each of the nine chapters in this charming, slipcased package is an anthology in itself, a collection of photographs that celebrate the unsung features of "great" men's homes: there are door handles and banisters from the hallways of Charles Dickens and Jules Verne; the ashtray that held Freud's cigarette butts; and chairs sat on by Thomas Carlyle, Charles Darwin, and Thomas Jefferson. From her photos of Washington's four-poster to John Keats's desk chair and Winston Churchill's floral prints, "Dr. Johnson's Doorknob" breathes new life into the inhabitants of these homes. ...Show more