$15.00
AUD
Category: For the Older Children | Series: Rise of the Mythix
Some heroes are legends. Some legends are real. The tyrant known as the Soul Collector hunts down anything that is beautiful, unusual or unique. Kelly Swift is trying hard to be an average teenager, to fit in. But every day her powers are growing: she can run faster than the wind, she can hear people's thoughts, she is not normal. When her mother is taken by the Soul Collector, Kelly can't linger in the shadows any longer. But who is she really? Can she be the one in the prophecy? Is she...the Golden Unicorn? The Golden Unicorn, the Minotaur and the Griffin - Only these three united to a common purpose can fell him who seeks to triumph over all... ...Show more
$35.00
AUD
Category: For the Older Children
True tales of wild and wonderful lives to be treasured forever! In this fascinating and touching book, children can learn about 50 courageous creatures from around the world and throughout history. This captivating collection gathers heart-warming, surprising and often emotionally powerful stories of b ravery, discover and friendship. Featuring a range of animals - from heroes, helpers and adventurers to achievers and many more - young readers will discover some of the most famous and unforgettable animals of all time. Compelling and visually arresting in equal measure, this is the perfect introduction to just some of the amazing animals whose wild lives have made history. ...Show more
$17.00
AUD
Category: For the Older Children
Back at Alexandria with their friend Curtis Pepper visiting, Kensy and Max are enjoying the school break. Especially when Granny Cordelia surprises them with a trip to America! It's meant to be a family vacation but the twins soon realise there's more to this holiday than meets the eye - the chase for D ash Chalmers is on! ...Show more
$14.95
AUD
Category: Graphic Novels | Series: Big Nate
A sixth-grader's take on all things kid-related returns in this chronological collection of Big Nate, where annoying your sister, nightmare detentions, and genius wit rule above all else. Cartoonist Lincoln Pierce's strips entertain children and adults alike as character Nate Wright navigates the unpred ictable trials and tribulations of an 11-year-old boy, from clueless dads to obnoxious classmates and everything in between. ...Show more
$17.00
AUD
Category: Graphic Novels | Series: Big Nate
Join Big Nate and his classmates Gina, Artur, Francis, Jenny, and Teddy, as they navigate the halls of P.S. 38. One thing's for sure: Nate is definitely not the teacher's pet   Nate Wright's life is just like his locker--it's full of surprises. The monstrous Mrs. Godfrey springs a pop quiz on Nate AND his grandparents. His horoscope predicts bad news for Nate's soccer career. And worst of all, he's forced to cut back on his beloved Cheez Doodles. It's enough to drive any kid crazy. Luckily, Nate's not just any kid. He's the ultimate sixth-grade survivor. When everything's falling apart, he finds a way to hold it together ... but nobody said it would be easy. Welcome to the world of Big Nate ...Show more
$17.00
AUD
Category: Graphic Novels | Series: Big Nate
Need a way to shut up some snooty kid when he gloats about his private school? Looking for the perfect response when your best friend joins the grammar police? Want a quick and easy way to out-snap even the snappiest comeback? Nate has the answer: a good old-fashioned wedgie!
$17.00
AUD
Category: Graphic Novels | Series: Big Nate
It's one, two, three strikes, you're out, as the Cream Puffs seek sweet revenge   Here come the Cream Puffs Nate and his baseball team, saddled with the most embarrassing moniker in Little League history, want to show the world they're not just a bunch of cupcakes. But it won't be easy. Their opponent s mock them. The local sports section misprints Nate's name--THREE TIMES. And now, on the day of the big game, illness and injuries have the team facing a crushing defeat . . . unless the unlikeliest Cream Puff of all can come in from the bullpen and save the day.   With a softhearted pitcher who channels his inner panda, a vengeful girlfriend who swings for the fences, and a healthy dose of Nate Wright mojo, the Cream Puffs just might have what it takes to stage an epic comeback. So grab a glove, smear on some eyeblack, and get in the game. You don't want to miss a single moment of Revenge of the Cream Puffs ...Show more
$17.00
AUD
Category: Graphic Novels | Series: Big Nate
Middle school is a breeding ground for mischief and dreaming big for Big Nate and his pals in this latest full-color collection of comics from "New York Times"-bestselling author Peirce. Includes a pullout poster. Consumable.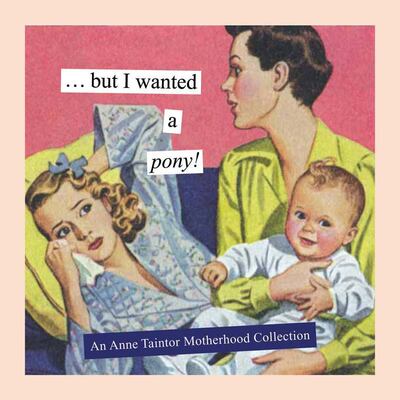 $27.95
AUD
Category: Jokes
This new collection of vintage-with-a-twist work by Anne Taintor offers up a fresh serving of Anne's signature hilarious commentary on the joys, challenges, and cocktail hours of motherhood. From the fundamentals (WOW! I get to give birth AND change diapers!) to putting food on the table (you see them a s pies . . . I see them as cries for help) to dealing with childhood questions (because I'm the mother . . . that's why) and strategies for taking the edge off (now be a dear and fetch mommy her flask), Taintor expertly captures the funny, frantic, and honest thoughts that most moms have experienced, with an attitude mothers everywhere will welcome. ...Show more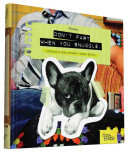 $23.00
AUD
Category: Jokes
Meet Frank. His goal in life is to make humans smile. And that's exactly what he and his wisecracking pals do in this guide to living the good life—of a dog! From the creator of the popular greeting card line From Frank™, this playful book offers advice for dogs, by dogs, that's sure to brighten any hum an's day. Photographs accompany unfiltered insights into the weird and wonderful relationship that pets share with their loved ones. Anyone who follows Frank's advice is in for some extra belly rubs, guaranteed. ...Show more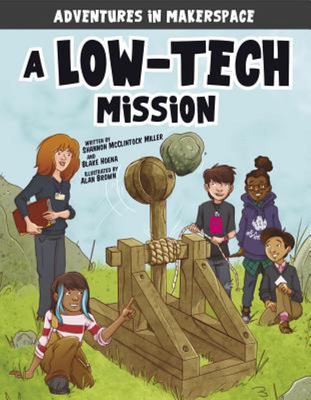 Adventures in Makerspace: A Low-Tech Mission
by Shannon McClintock Miller; Blake Hoena; Alan Brown (Illustrator); Mark Mallman (Other)
$13.00
AUD
Category: Graphic Novels | Series: Adventures in Makerspace Ser.
When you have a problem, where can you go for answers? The library! When Eliza and her friends join Ms. Gillian, the Specialist, on another Adventure in Makerspace, they find themselves in ancient Scythia. Can they help Alexander the Great win the Battle of Jaxartes in 329 BCE? Join them to complete Mis sion: Low Tech! The Capstone Interactive edition comes with simultaneous access for every student in your school and includes read aloud audio recorded by professional voice over artists. ...Show more
$13.00
AUD
Category: Jokes | Series: Unofficial Harry Potter Joke Book
Muggle world got you down? Dark lord actively trying to end you? Horcrux fell in between the abyss that is your couch cushions? Need some laughter but haven't learned the tickling charm yet? Don't worry; The Unofficial Harry Potter Joke Book is here to relieve some of the daily stresses that accompany a life of witchcraft and wizardry. For fans of the Harry Potter series, this gut-busting compendium of charming and magical quips pokes fun at some of your favorite characters and scenes from the books and movies. The jokes highlight some of the major characters, including Harry, Ron, Hermione, Hagrid, Dumbledore, Voldemort, as well as many magical elements from the wizard world! Featuring hundreds of jokes and more than fifty fantastic illustrations, this joke book provides endless amounts of fun for readers and fans of the bestselling series. ...Show more