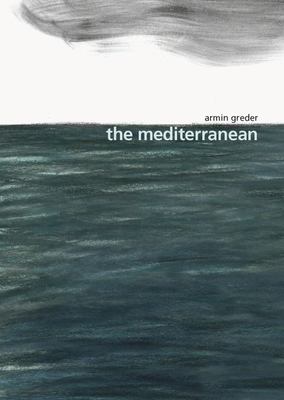 $30.00
AUD
Category: Children's Books
A lifeless body. One of many in the waters of the Mediterranean. Precarious boats navigate the waters of the sea, from south to north. And more often than not, it is not only hope that drowns. From the creator of The Island.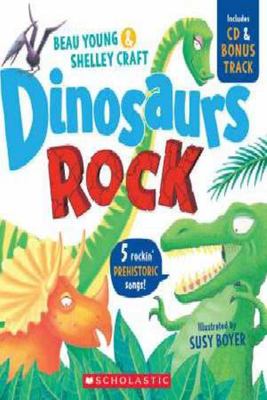 $18.00
AUD
Category: Books with Accompanying CD
Join T-Rex, Triceratops, Diplodocus and their prehistoric pals as you stomp and sing along to Dinosaurs Rock! Travel back in time and let singer/songwriter Beau Young and television's Shelley Craft take you on a dinosaur adventure that is out of this world. This beautifully illustrated picture book incl udes a CD with five rockin' dinosaur songsplus a bonus sixth track! ...Show more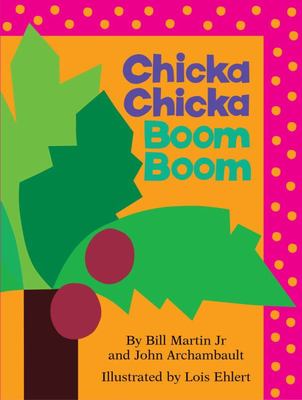 $19.99
AUD
Category: Board Books For Babies | Series: Chicka Chicka Book, A | Reading Level: Children's - Kindergarten, Age 5-6
"Chicka chick boom boom! Will there be enough room?" There is always enough room for this rolicking alphabet chant that is been a children's favorite for over 20 years! Bill Martin Jr. and John Archambault's rhythmic rhymes and Caldecott Honor illustrator Lois Ehlert's bold, cheerful art has made the "Chicka Chicka" series a classic! For the first time ever, the complete edition of the original" Chicka Chicka Boom Boom" story will be available in a new lap-sized board book that will surely delight a new generation of "Chicka Chicka" fans. ...Show more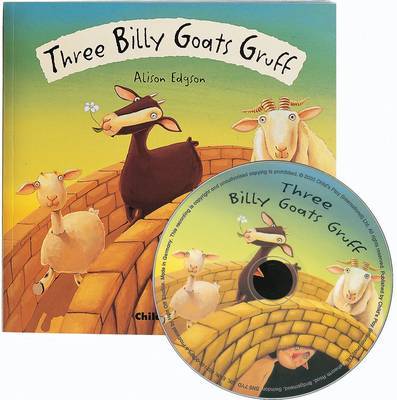 $18.00
AUD
Category: Books with Accompanying CD | Series: Flip-up Fairy Tales
Step into the magical world of Child's Play fairytales...Traditional tales are a well-established part of all cultures. Retold from the originals, these lively stories will captivate readers with their delightful illustrations and fun lift-up flaps which really add to the action. The 'flip-up' flaps enc ourage prediction and discussion, and well-known stories will give young readers confidence. Complete with Audio CD. ...Show more
$20.00
AUD
Category: Children's Books
When eighteen year old Eva Carmichael boarded the Loch Ard, she did so amidst rumours that the ships of the LochLine were cursed. And so it came to pass. In 1878, the magnificent clipper was wrecked off the treacherous coast ofVictoria, Australia.Though the sole female survivor, and despite having lost her entire family, Eva refused to conform to the romanticimage of the 'maiden in distress.' In the face of a media storm, Eva remained true to herself and resolute in demandingrespect for her independence. Her courage and strength are qualities that still mark Eva Carmichael out today as atruly heroic woman. ...Show more
$16.00
AUD
Category: Books with Accompanying CD | Series: Giraffes Can't Dance
A book and CD edition of the much-loved picture book classic Giraffes Can't Dance, with audio read by Hugh Laurie. Gerald the giraffe longs to go to the great Jungle Dance, but how can he join in when he doesn't know how to tango or two-step? Everyone knows that giraffes can't dance ... or can they? A funny, touching and triumphant story about being yourself and finding your own tune, Giraffes Can't Dance has been a family favourite for 20 years. This edition comes complete with an audio CD featuring the story read by Hugh Laurie. "All toddlers should grow up reading this" Daily Mail "A modern classic" Baby & Me "A joyful read about an outsider who finds acceptance on his own terms . . . there's also a simple moral about tolerance and daring to be different" Junior "A fantastically funny and wonderfully colourful romp" Daily Telegraph ...Show more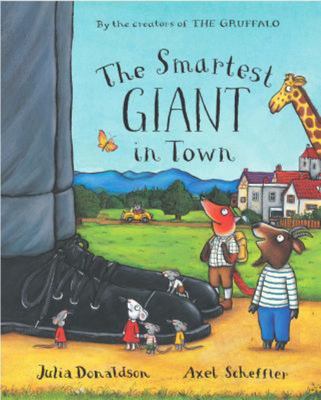 $39.99
AUD
Category: Big Books
George has always wished he wasn't the scruffiest giant in town. So one day, when he sees a new shop selling giant-sized clothes, he decides it's time for a new look. With smart trousers, a smart shirt, a stripy tie and shiny shoes, George is a new giant. But on his way home he meets all sorts of animal s who desperately need his help ...and his clothes! Perfect for classroom use, this giant-sized edition includes activity ideas, and words and music for the Smartest Giant Song. ...Show more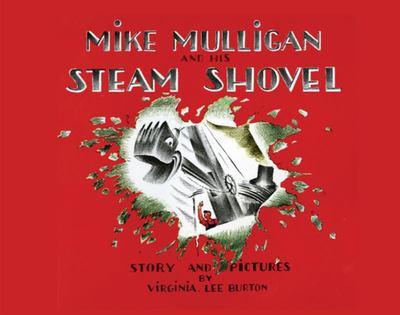 $16.99
AUD
Category: Big Books
A modern classic that no child should miss, "Mike Mulligan and His Steam Shovel "continues to delight generations of children. Mike and Mary Anne work together to dig deep canals for boats to travel through, cut mountain passes for trains, and hollow out cellars for city skyscrapers--there is nothing th ey can't handle! This lasting testament to friendship, old-fashioned hard work, and ingenuity will now be available in a sturdy, oversize lap board-book edition with abbreviated text, perfect for reading to and sharing with young children. ...Show more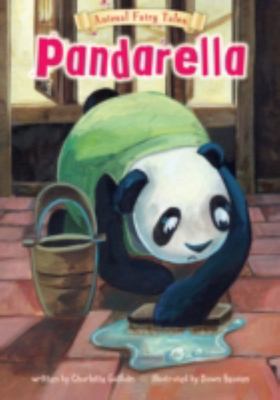 PANDARELLA BIG BOOK
by Charlotte Guillain; Dawn Beacon (Illustrator)
$0.00
AUD
Category: Big Books | Series: Animal Fairy Tales Ser.
In Animal Fairy Tails, beautiful illustrations and simple text retell classic fairy tales from a new perspective: all the characters are animals This book, a retelling of Cinderella, tells the story of how a panda called Pandarella escaped her life of cleaning up after her two ugly step-sisters, and fe ll in love with a handsome prince. ...Show more
$0.00
AUD
Category: Big Books | Series: Opposites Ser.
With engaging photos and fun and examples that relate to children's experience this big book is perfect for introducing young readers to the topic of opposites. A striking design, interactive text and quizes within the book help to engage readers and consolidate learning.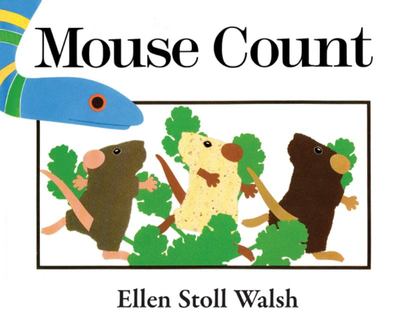 $37.99
AUD
Category: Big Books
In this charming companion to Mouse Paint, Ellen Stoll Walsh introduces the concept of counting forward and backward in a suspenseful story that will keep young readers guessing.'The rhythm follows the illustrations in a glissando; one can almost hear the background music.'--The Horn Book AGES: 3-5 year s AUTHOR Ellen Stoll Walsh is the author-illustrator of many popular books for children, including the successful Mouse Paint and Mouse Count books * ...Show more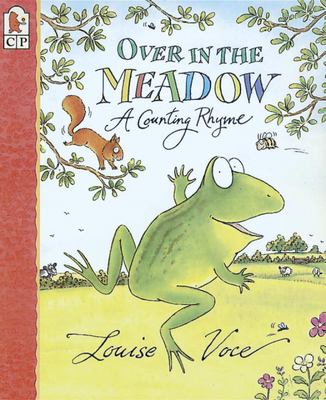 $0.00
AUD
Category: Big Books
Candlewick has selected OVER IN THE MEADOW to be a BIG Book because it exemplifies the qualities--rhythmic texts, repetitive words, dynamic illustrations, and engaging story lines--that make large-format books so useful in helping children to read and learn.