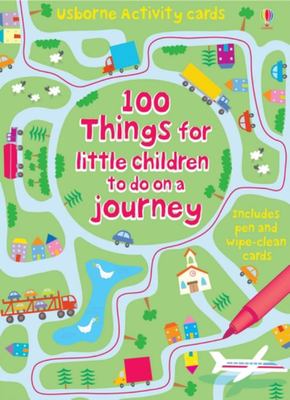 $13.00
AUD
Category: Parenting | Series: Usborne Snap Cards
50 wipe-clean cards with 100 simple activities to keep young children occupied on long journeys. Includes games, puzzles and quizzes using everyday objects found inside the vehicle or seen out the window.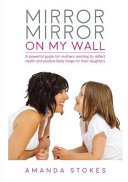 $30.00
AUD
Category: Parenting
Using a four-step self-awareness program, this book helps mothers shift their own negative patterns so they can move from low self-esteem to clarity, comfort and confidence with their body image - and mirror this to their daughters. This book addresses the issues faced by mothers living with food and b ody image problems, as they deal with the challenge of bringing up their young daughters in an image-obsessed world. If we want to give our young girls, who will be tomorrow's women, a better chance, it is imperative that today's mothers are supported in dealing with their own issues with food and body image. This book is a unique and real approach as it is based on one mother's change as she reflects on her own past and looks to the future for her daughters, and confronts the diet myths that had so much power over her own life, and her mother's before her. It is thoughtful, real and inspiring. Amanda Stokes is a mother, an educator, and mentor in the field of inter-generational body image and well-being. As the founder of the Mirror Movement, she specialises in working with mothers who yearn for their pre-teen daughters to feel confident about their bodies, yet who are themselves trapped in a cycle of shame and dissatisfaction around food and body image. Amanda supports mothers to become positive role models for their daughters during a girl's most developmentally important and impressionable stage of their life - her pre-teens. She has seen girls, even as young as five, talk about being fat, and witnessed the damage low self-esteem and poor body image can have on pre-teens. Using a four-step self-awareness program, Amanda helps mothers shift their own negative patterns so they can move from low self-esteem to clarity, comfort and confidence with their body image - and mirror this to their daughters. ...Show more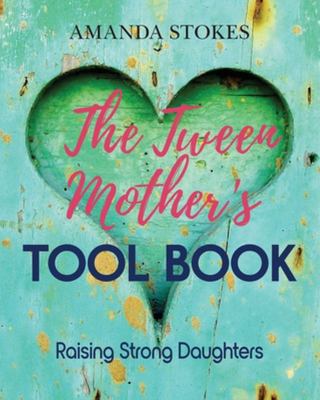 $39.95
AUD
Category: Parenting
If your hope is to raise strong, brave, reflective and empowered young women, then this book is a must-have.The Tween Mother's Tool Book: Raising Strong Daughters is a practical, easy-to-use activity-based guide that enables effective and open communication and supports you every step of the way as you create your own all-important mother/daughter bond. Covering moods, friendship, self-acceptance, sibling rivalry, self-talk and so much more, this book will become your go-to when you need advice on how to best tackle a challenge your tween daughter is facing. The author, Amanda Stokes, is a mother of three, and author of Mirror Mirror On My Wall, a powerful guide for mothers wanting to reflect health and positive body image for their daughters. Amanda is also a presenter and long-time educator, with counselling qualifications as a foundation. Her passion for parenting has spanned more than 20 years and it is with great delight she brings you her second book The Tween Mother's Tool Book: Raising Strong Daughters.You can find Amanda on Instagram @raisingstrongdaughters_ and at www.raisingstrongdaughters.com.au ...Show more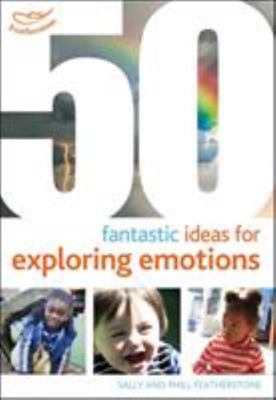 $22.99
AUD
Category: Parenting | Series: 50 Fantastic Ideas Ser.
The '50 Fantastic Things' series is a no nonsense, ideas bank ... no frills, just 50 examples of great ideas already in practice Ideal for the busy practitioner they offer a a 'dip in' approach to accessing ideas that they may not have thought of. Simple inspiring ideas is just what they need to reignit e their enthusiasm. ...Show more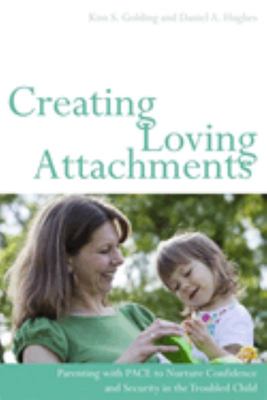 $31.95
AUD
Category: Behaviour Management
All children need love, but for troubled children, a loving home is not always enough. Playfulness, acceptance, curiosity and empathy (PACE) are four valuable elements of parenting that, combined with love, can help children to feel confident and secure. This book shows why these elements are so importa nt to a child's development. ...Show more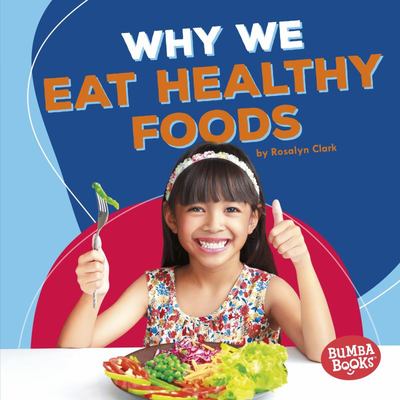 $56.00
AUD
Category: Parenting Special Needs
The leading parent resource about attention-deficit/hyperactivity disorder (ADHD) and its treatment has now been revised and updated with the latest information and resources. Prominent authority Russell A. Barkley compassionately guides you to: *Understand why kids with ADHD act the way they do. *Get an accurate diagnosis. *Work with school and health care professionals to find needed support. *Implement a proven eight-step behavior management plan. *Build your child's academic and social skills. *Restore harmony at home. New to the fourth edition are a chapter on health risks associated with ADHD, the latest information on the causes of the disorder, current facts on medications, a new discussion of sibling issues, advice for parents who might have ADHD themselves, downloadable practical tools, and much more. ...Show more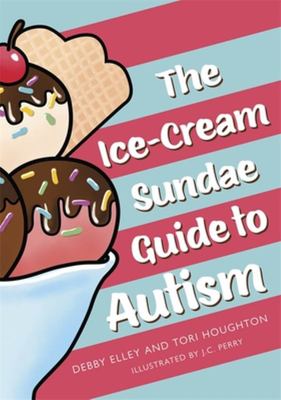 $30.00
AUD
Category: Parenting Special Needs
Autism is a bit like an ice-cream sundae. There are lots of ingredients that go into it. There are so many types of sundae glasses out there. Some are plain and simple, some are loud and proud! In fact, sundae glasses are a bit like people - we're all different. Because we all have different personaliti es, autism doesn't look the same in everybody. This picture-led book uses ice-cream sundae ingredients to represent various aspects of autism such as sensory differences, special interests or rigidity of thinking, explaining the different facets of autism in a neutral way. The reader can create their own individual 'ice-cream sundae' to illustrate their personal strengths and challenges, highlighting how it makes them unique and helping to build confidence and self-awareness. It includes colourful illustrations and workbook activities to help children cement their understanding of autism. ...Show more
$32.99
AUD
Category: Being Healthy Keeping Safe
From Australia's most trusted non-fiction researcher and author comes the book that every parent needs to read. With their labile and rapidly developing brains, adolescents are particularly susceptible to addiction, and addiction leads to anxiety and depression. What few parents will know is that wha t we think of as the most typical addictions and problematic teen behaviours - smoking, drinking, drug-taking, sex leading to teenage pregnancy - are on the decline. The bad news is that a whole raft of addictions has taken their place. Whereas once the dopamine-hungry brain of a teenager got its fix from smoking a joint or sculling a Bundy and coke, it is now turning to electronic devices for the pleasure jolt that typically comes from playing online games (if you're a boy) and engaging with social media (if you're a girl). What is even more troubling is that, unlike drugs, alcohol and cigarettes, electronic devices are not illicit. Quite the contrary. They are liberally distributed by schools and parents, with few restrictions placed on their use. However, all is not lost. In Teen Brain, David sets out clear, reasonable and effective rules to help you confidently manage your kids' use of screens at this critical point in their lives. ...Show more
$30.00
AUD
Category: Parenting
NEW YORK TIMES BESTSELLER - The pioneering experts behind The Whole-Brain Child and The Yes Brain tackle the ultimate parenting challenge: discipline.   "A lot of fascinating insights . . . an eye-opener worth reading."--Parents   Highlighting the fascinating link between a child's neurological deve lopment and the way a parent reacts to misbehavior, No-Drama Discipline provides an effective, compassionate road map for dealing with tantrums, tensions, and tears--without causing a scene.   Defining the true meaning of the "d" word (to instruct, not to shout or reprimand), the authors explain how to reach your child, redirect emotions, and turn a meltdown into an opportunity for growth. By doing so, the cycle of negative behavior (and punishment) is essentially brought to a halt, as problem solving becomes a win/win situation. Inside this sanity-saving guide you'll discover   - strategies that help parents identify their own discipline philosophy--and master the best methods to communicate the lessons they are trying to impart - facts on child brain development--and what kind of discipline is most appropriate and constructive at all ages and stages - the way to calmly and lovingly connect with a child--no matter how extreme the behavior--while still setting clear and consistent limits - tips for navigating your child through a tantrum to achieve insight, empathy, and repair - twenty discipline mistakes even the best parents make--and how to stay focused on the principles of whole-brain parenting and discipline techniques   Complete with candid stories and playful illustrations that bring the authors' suggestions to life, No-Drama Discipline shows you how to work with your child's developing mind, peacefully resolve conflicts, and inspire happiness and strengthen resilience in everyone in the family.   Praise for No-Drama Discipline   "With lucid, engaging prose accompanied by cartoon illustrations, Siegel and Bryson help parents teach and communicate more effectively."--Publishers Weekly   "Wow This book grabbed me from the very first page and did not let go."--Lawrence J. Cohen, Ph.D., author of The Opposite of Worry ...Show more
$30.00
AUD
Category: Being Healthy Keeping Safe
A powerful revised and updated edition of the bestselling parenting classic, Raising Girls. There has been a sudden and universal deterioration in girls' mental health and wellbeing, starting in primary school and devastating the teen years. Fierce and tender in its mission, Raising Girls in the Twent y-first Century is both a guidebook and a call-to-arms for parents. The five key stages of girlhood are laid out so that you know exactly what matters at which age, and how to build strength and connectedness into your daughter from infancy onwards. At last, there is a clear map of girls' minds that accepts no limitations, narrow roles or selling-out of your daughter's potential or uniqueness. Raising Girls in the Twenty-first Century explores how to help your daughter feel secure, become an explorer, get along with others, find her soul, and ultimately become a woman. All the hazards are signposted - bullying, eating disorders, body image and depression, social media harms and helps - as are concrete and simple measures for mums and dads to help raise a daughter to be strong, wise and able to stand up for herself and others. Parenthood is restored to an exciting journey, not one worry after another. Raising Girls in the Twenty-first Century has been updated to include: Two kinds of girlhood: why some girls go off the rails while others go from strength to strength. Finding comfort in her own skin: avoiding the toxic mix of perfectionism and overachievement. Mirror, mirror on the screen: how our devices and social media steal joy, and how we can put them in the right perspective. Pets, plants and wild places: bringing nature and its power to heal into your daughter's life. What's missing? A diagnostic list to identifying the gaps, and the ten vital ingredients to being happy and free. ...Show more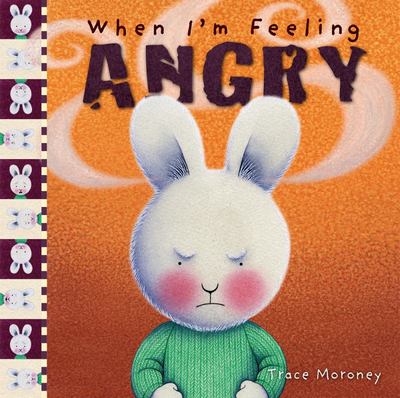 $12.99
AUD
Category: Social Development | Series: When I'm Feeling...
Have you ever been so angry that you felt like you could explode? Does being teased or wrongly blamed for something make you want to stomp and run and kick and scream? The little rabbit knows how it feels to be angry and just what to do to feel better. Read along, and you too might find that a big, deep breath is all you need to make the anger go away. ...Show more