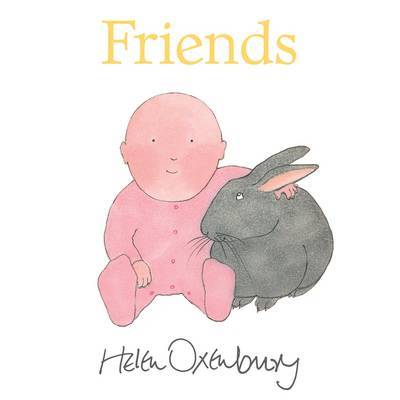 Friends
by Helen Oxenbury
$10.00
AUD
Category: Parenting
This is the reissue of a classic baby board book to celebrate Helen Oxenbury's great contribution to children's books. Babies make all kinds of friends - rabbits, dogs, guinea pigs, birds, cats, hens and ducks. Helen Oxenbury's gorgeous illustrations not only capture the creatures the baby meets, but ev ery bit of the baby's delight in them. No one draws babies like Helen Oxenbury. Her warm, affectionate depictions have been loved and cherished by children and adults around the world for over 30 years. In 1981, this groundbreaking little book was one of the most innovative board books ever published and is now considered a classic of the genre. It is a classic by one of the world's most distinguished and celebrated children's book illustrators. It is an ideal way to start a lifelong love of books. It is the perfect baby gift. Other books in this classic baby board book series are: "Dressing", "Playing", and, "Working". ...Show more
$15.00
AUD
Category: Parenting
There are red sheep and blue sheep, wind sheep and wave sheep, scared sheep and brave sheep, but where is the green sheep?   The search is on in this cozy, sheep-filled story from acclaimed author Mem Fox and popular Australian cartoonist Judy Horacek. Complete with sleepy rhymes and bright illustration s, this book is sure to delight children of all ages, from the very young to those just beginning to read.     ...Show more
$15.00
AUD
Category: Parenting
For brave hunters and bear lovers, the classic chant-aloud by Michael Rosen and Helen Oxenbury is now available in a delightful puzzle book edition. Imagine the fun of going on a bear hunt -- through tall, wavy grass (swishy swishy swishy! ), swampy mud (squelch squelch squelch! ), and a swirling whirl ing snowstorm (hoooo woooo! ) -- only to find a "real" bear waiting at the end of the trail! The perfect gift for a preschooler, this exciting novelty edition includes seven press-out puzzles featuring Helen Oxenbury's lively art. ...Show more
$17.00
AUD
Category: Parenting
As everyone knows, nothingis sweeter than tiny baby fingers and chubby baby toes...From two of the most gifted picture book creators of our time, here is a celebration of baby fingers, baby toes and the joy they - and the babies they belong to - bring to everyone, everywhere, all over the world!
$27.00
AUD
Category: Parenting
Growing up in the modern world, our children have to cope with an ever-increasing amount of stress, which can feel worrying to both them and us. The ancient wisdom of Buddhism, with its emphasis on peace, mindfulness and compassion, is the ideal basis for helping any child face these challenges with inn er confidence and calm.Building on the age-old art of storytelling, this beautiful book retells 18 ancient Buddhist tales in a way that is thoroughly fun and accessible to children. Featuring specially commissioned, full-page illustrations, the stories will transport children into imaginary worlds of enlightenment and discovery. Here, they will meet all sorts of delightful characters and discover easy-to-understand Buddhist messages that will empower them to think about how they can apply values such as patience, honesty, authenticity and generosity in their own lives.Designed either to be read aloud by parents to their 4-8-year-olds or to be read by the older age range on their own, these compelling narratives help to focus and calm the mind, providing a soothing transition into sleep. And the selection of gentle meditations at the end provides an extra practical dimension that can be used at any time to help enhance a sense of peace and contentment. ...Show more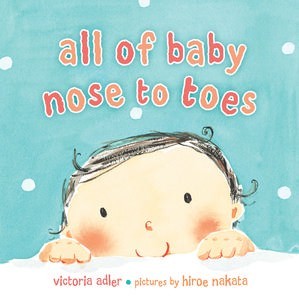 $13.00
AUD
Category: Parenting
From eyes to ears and legs to toes, there's a lot for baby to discover, and even more for a family to love. Bright, buoyant art, a catchy rhythm and rhyme, and a roly-poly little baby are sure to inspire plenty of giggling and grabbing and feet-in-the-air-ing. Already a hit in hardcover, this is the per fect first board book for every baby-and for every parent who loves that baby to bits. ...Show more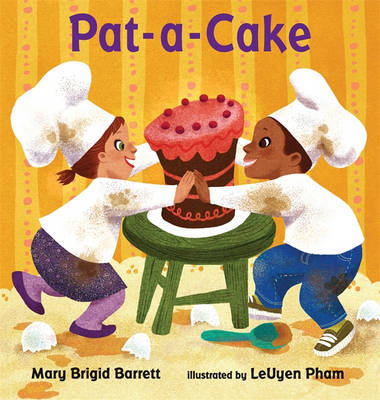 Pat-A-Cake
by Mary Brigid Barrett
$13.00
AUD
Category: Parenting
LeUyen Pham's adorable, vibrant illustrations bring Mary Brigid Barrett's singsong text to life in a board book for the very young. If you can pat a cake, why not a peach or a cold and bumpy pickle? How about a fuzzy caterpillar crawling on your knee? A well-known rhyme expands into a tactile exploratio n of a toddler's world. ...Show more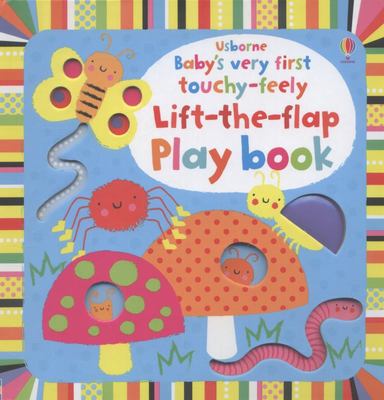 $15.00
AUD
Category: Parenting | Series: Usborne Baby's Very First Touchy Feely Lift-the-Flap
As babies begin to interact with the world, they will love to reach out and play with the holes, tactile patches and flaps in this vibrantly colourful book. This first book will help babies learn about turning the pages, looking and pointing - an essential part of starting to understand what books are a ll about. ...Show more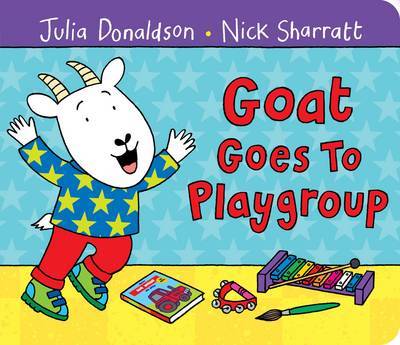 $13.00
AUD
Category: Parenting
There's a commotion in the classroom as Goat and the other animals spend the day at playgroup. The musical instruments and the dressing up box are lots of fun, but - oh dear! - Goat gets into a muddle or two. Trademark Julia Donaldson rhymes and rhythms accompanied by Nick Sharratt's mischievous and fun ny illustrations make this board book a sure winner. Even the youngest toddler will enjoy Goat's antics! This reassuring story is perfect reading for any child beginning, or already attending, a nursery or playschool. Recommended by Bookstart on their "Starting School or Nursery" reading list. "A brilliant book for any little ones off to nursery for the first time ...Comforting and fun." -- Practical Parenting and Pregnancy ...Show more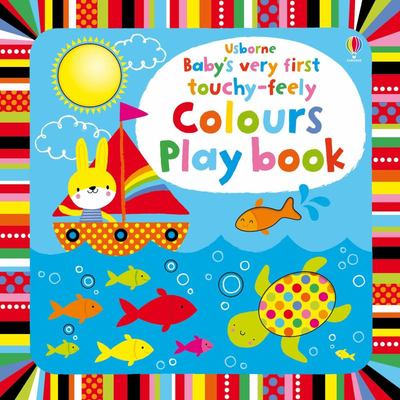 $15.00
AUD
Category: Parenting | Series: Baby's Very First
Babies will love looking at the bright pictures and exploring the textures as they learn their colours in this vibrant board book. Each page is specially designed to be visually stimulating with bright, eye-catching illustrations and lots to look at. A fun aid to developing language and sensory skills for the very young, this book includes die-cut trails to run little fingers along and holes to peep through. ...Show more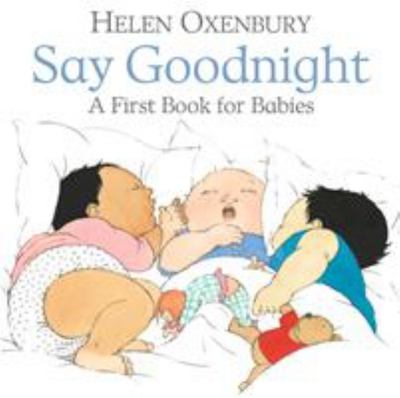 $15.00
AUD
Category: Parenting
The much-loved and cherished babies are back in these delightful stories to help engage toddlers and encourage a love of reading.