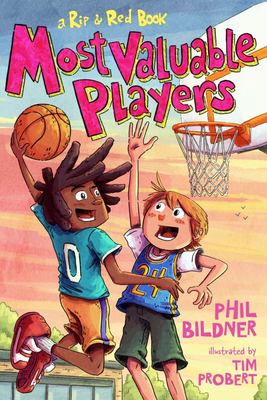 $12.99
AUD
Category: Graphic Novels | Series: Rip and Red Ser.
In the fourth book of the Rip and Red series, the two boys have one last basketball thrill ride before the end of fifth grade.It's fifth-grade graduation time for Rip and Red, and this year's festivities are going to be extra special because Reese Jones Elementary is also celebrating its twenty-fifth an niversary. As part of the gala, Hoops Machine, the exhibition basketball team, is paying a visit, and Rip may be playing a surprise role. But he and his friends need to finish their schoolwork first, which includes taking a newly required standardized test. However, when the students of Room 208 begin to question the need to take the test, a mini opt-out movement gains momentum. When the administration gets wind of this rebellion in Mr. Acevedo's class, Hoops Machine, middle-school basketball tryouts, and walking at the graduation ceremony are in jeopardy. So is Mr. A's job. But luckilyfor Rip, Red, their classmates, and their teacher, when you stand up for what you believe in, the people you've touched along the way rally to your corner.Most Valuable Players is the fourth book in the Rip & Red series, written by Phil Bildner with illustrations by Tim Probert. ...Show more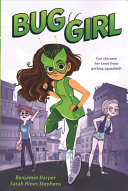 Bug Girl
by Benjamin Harper; Sarah Hines Stephens
$14.99
AUD
Category: Graphic Novels | Series: Bug Girl
Sarah Hines Stephens and Benjamin Harper's Bug Girl is a funny and action-packed middle-grade superhero adventure with a beautifully designed two color interior and sidebars featuring real bug facts Amanda Price adores all things bug-related--from spiders to mantises--like, seriously loves them. Unfortu nately most of her fellow sixth-graders do not share her invertebrate obsession. They're grossed out by it. Especially Amanda's ex-best friend, Emily, who thinks Amanda is creepy weird. But when mysterious invaders menace the town of Oyster Cove and take both Amanda and Emily's mothers captive, Amanda unexpectedly develops amazing insectile powers Newly equipped with antennae and a glistening exoskeleton she uncovers a secret that changes everything. Now Amanda has to act fast or her town and her mom are doomed There's just one complication...she needs Emily's help. Suddenly Amanda's worst enemy becomes her best ally, but working together may be even harder than saving their town from being squashed like a . . . well . . . BUG GIRL. She's got the buzz. An Imprint Book "Bearing all the campy hallmarks and high drama of a classic superhero romp, this entertaining . . . tale also features interesting entomological tidbits throughout." --Kirkus Reviews ...Show more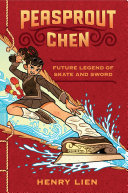 $29.99
AUD
Category: Graphic Novels | Series: Peasprout Chen Ser.
Welcome to Pearl Famous Academy of Skate and Sword, where the blades are sharp and the competition is fierce. Peasprout Chen dreams of becoming a legend of wu liu, the deadly and beautiful art of martial arts figure skating. As the first students from the rural country of Shin to attend Pearl Famous A cademy of Skate and Sword, Peasprout and her little brother Cricket have some pretty big skates to fill. They soon find themselves in a heated competition for top ranking. Tensions rise when the dazzling pearl buildings of the Academy are vandalized and outsider Peasprout is blamed for the attacks by her rivals ... and even some friends. Now, she must uncover the true vandal to ensure peace between Shin and Pearl - all while becoming a champion. Praise for Peasprout Chen, Future Legend of Skate and Sword: "Martial Arts! Global intrigue in fantastical lands! Ferocious figure skating! A disgruntled oracular monkey with a butcher knife! This book had everything I didn't realize I needed and more--a thrilling, heartfelt tale about growing up and standing up for yourself told against a backdrop of stunning fight scenes and brilliant worldbuilding. Peasprout Chen is my new favorite heroine of young people's literature." --New York Times-bestselling author Daniel José Older "Massively entertaining. . . . Peasprout Chen is a future legend, indeed." --Publishers Weekly, starred review "Lien's exciting debut is a story of acceptance and bravery, friendship and hope." --Booklist "An utter delight from start to finish. . . . I love this book!" --New York Times-bestselling author Jonathan Auxier "Refreshing and essential." --Kirkus Reviews ...Show more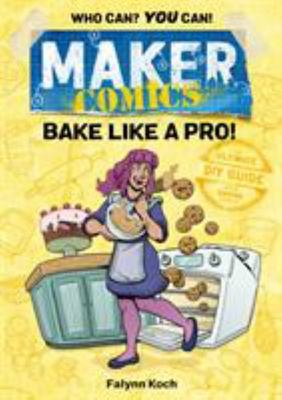 $24.99
AUD
Category: Graphic Novels | Series: Maker Comics Ser.
Maker Comics is the ultimate DIY guide. Inside this graphic novel you will find illustrated instructions for eight tasty treats Today is the first day of Sage's magical internship Her fellow wizards-in-training get to study pyromancy and transfiguration, but Sage has been assigned an internship in...bak ing? She doesn't think that sounds fun, or particularly magical But her instructor, Korian, insists that baking is a tasty form of alchemy. In an enchanted kitchen where the ingredients insist that you eat them, Sage learns the simple science behind baking--and that's the best kind of magic trick In Bake Like a Pro , you'll learn how different combination of proteins, fats, and liquids will result in textures that lend themselves to perfect pies, breads, cookies, and more Follow these simple recipes, and you'll be able to bake a pizza and frost a cake--no magic necessary Follow the easy step-by-step instructions and you can make: Chocolate chip cookies Cornbread Banana bread Pizza dough Cheesy biscuits Apple pies Sponge cake with Swiss buttercream frosting Lemon meringue pie ...Show more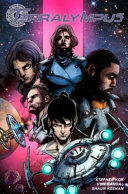 TERRALYMPUS GRAPHIC NOVEL
by Stephen Kok (Created by); Von Randal (Illustrator); Shaun Keenan (Created by, Editor)
$18.95
AUD
Category: Graphic Novels
Earth is a distant memory and the remnants of humanity now live aboard the space station, Terralympus.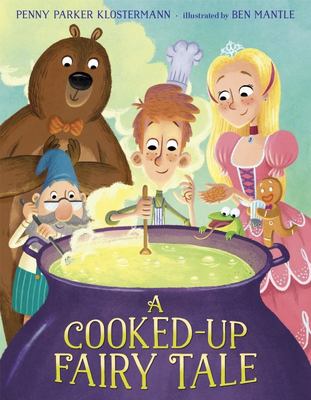 A Cooked-up Fairy Tale
by Ben (ILT) Penny Parker; Mantle Klostermann
$29.99
AUD
Category: Graphic Novels
From the creators of There Was an Old Dragon Who Swallowed a Knightcomes a fun fractured fairy tale about an aspiring chef who mistakenly turns story ingredients into delectable dishes. . . . Uh-oh! In the magical land of fairy tales, William doesn't quite fit in. He'd rather poach pears than pursue pri ncesses, and he values gnocchi over knighthood. . . . When he stumbles on a delivery of food destined for Fairy-Tale Headquarters (a pumpkin, apples, and a few measly beans), he decides to spice things up and whips the paltry ingredients into delectable dishes. But as you might have guessed, Snow White's wicked stepmother doesn't exactly want her magic apple baked and drizzled with caramel. The team that brought you There Was an Old Dragon Who Swallowed a Knightdelivers a hilariously fractured, whipped, and souffleed fairy tale that is chock-full of delicious details and jokes to satisfy every appetite! ...Show more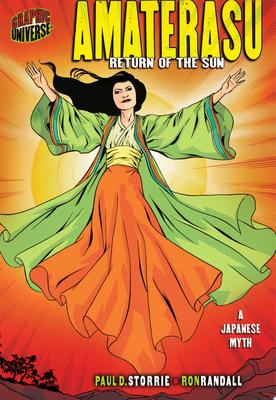 $14.99
AUD
Category: Graphic Novels | Series: Graphic Myths & Legends (Paperback)
This graphic novel tells the story of Amaterasu, the Japanese Shinto goddess of the sun. Amaterasus parents create the first eight islands of Japan. Amaterasus father later puts his children in charge of parts of the natural world. Beautiful and kindly Amaterasu is made the goddess of the sun. But her b rother, Susano, god of the sea and storms, is jealous of his sisters position. In fear of Susanos temper, Amaterasu hides in a cave, plunging the world into darkness. The other gods and goddesses must come up with a clever plan to lure Amaterasu from her hiding place and restore order to the world. ...Show more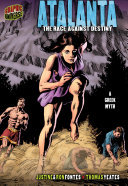 $14.99
AUD
Category: Graphic Novels | Series: Graphic Myths and Legends Ser.
Atalanta is the best hunter, swiftest runner, and the all-around most eligible bachelorette in ancient Greece. She's also a woman with a secret a fortune-teller has given her ...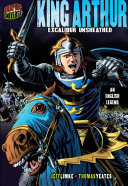 $14.99
AUD
Category: Graphic Novels | Series: Graphic Myths & Legends (Paperback)
Young Arthur spends his days toiling as a squire--feeding the horses and hauling his big brother's armor. Around him, England is in turmoil, left without a king. But all that changes in one day, with one pull on the mysterious sword in the stone. Guided by Merlin the Magician, Arthur takes his place as the rightful heir to England's throne. He receives the sword Excalibur and wins the loyalty of the Knights of the Round Table. But can the young king win peace and freedom for England? ...Show more
$17.00
AUD
Category: Graphic Novels | Series: Dog Man
Dog Man is back and he's got a bone to pick with the world's fiercest feline felon! Dog Man, the newest hero from the creator of Captain Underpants, is still learning a few tricks of the trade. If only the Chief would throw him a bone every once in a while . . . Petey the cat is out of the bag, and his criminal curiosity is taking the city by storm. Can the canine crime biter unleash justice on this ruffian in time to save the city, or will Petey get away with the purrfect crime? ...Show more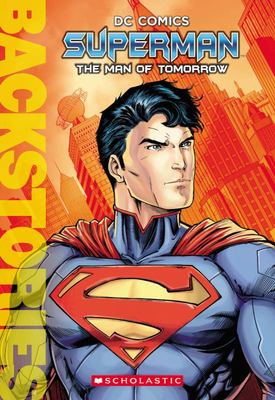 $0.00
AUD
Category: Graphic Novels | Series: Backstories Ser.
How did a child from another planet named Kal-El become farm boy Clark Kent? What happened to his planet and family? What powers does he possess and what are his weaknesses? Who are his most trusted allies and fearsome foes? In this biography--complete with black-and-white illustrations, timelines, and fact boxes--young readers will delight in learning the complete history of Metropolis's fearless protector. ...Show more