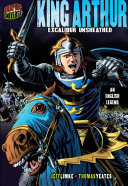 $14.99
AUD
Category: Graphic Novels | Series: Graphic Myths & Legends (Paperback)
Young Arthur spends his days toiling as a squire--feeding the horses and hauling his big brother's armor. Around him, England is in turmoil, left without a king. But all that changes in one day, with one pull on the mysterious sword in the stone. Guided by Merlin the Magician, Arthur takes his place as the rightful heir to England's throne. He receives the sword Excalibur and wins the loyalty of the Knights of the Round Table. But can the young king win peace and freedom for England? ...Show more
$17.00
AUD
Category: Graphic Novels | Series: Dog Man
Dog Man is back and he's got a bone to pick with the world's fiercest feline felon! Dog Man, the newest hero from the creator of Captain Underpants, is still learning a few tricks of the trade. If only the Chief would throw him a bone every once in a while . . . Petey the cat is out of the bag, and his criminal curiosity is taking the city by storm. Can the canine crime biter unleash justice on this ruffian in time to save the city, or will Petey get away with the purrfect crime? ...Show more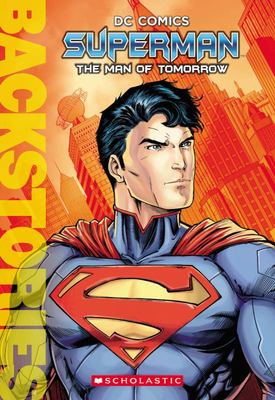 $0.00
AUD
Category: Graphic Novels | Series: Backstories Ser.
How did a child from another planet named Kal-El become farm boy Clark Kent? What happened to his planet and family? What powers does he possess and what are his weaknesses? Who are his most trusted allies and fearsome foes? In this biography--complete with black-and-white illustrations, timelines, and fact boxes--young readers will delight in learning the complete history of Metropolis's fearless protector. ...Show more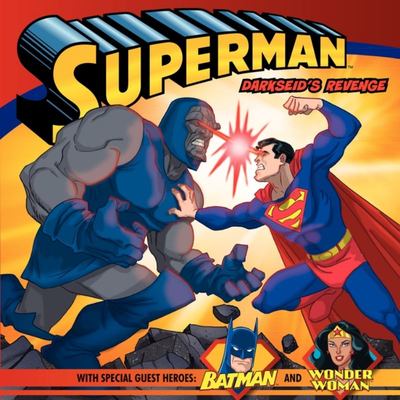 $0.00
AUD
Category: Graphic Novels
Darkseid has brainwashed Superman and is using him in his wicked plans to take over Earth With some help from Batman and Wonder Woman, the Man of Steel just might be able to stop the fiend and save his beloved planet.