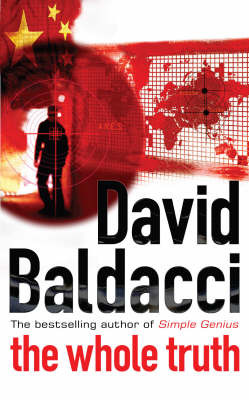 $10.00
AUD
Category: Crime and Thrillers
'I need a war ...' Nicolas Creel, a super-rich arms dealer, decides that the best way to boost his business is to start a new cold war - and he won't let anything or anyone get in his way. As international tensions rise and the superpowers line up against each other, the lives of three very different pe ople will never be the same again. As intelligence agent Shaw, academic Anna Fischer and ambitious journalist Katie James are all drawn into Creel's games, can anything stop the world from spiralling out of control? This terrifying global thriller delivers all the twists and turns, emotional drama, unforgettable characters and can't-put-it-down pacing that Baldacci fans expect - and still goes beyond anything he's written before. ...Show more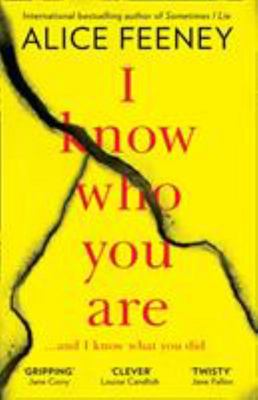 $30.00
AUD
Category: Crime and Thrillers
From the New York Times and international bestselling author of Sometimes I Lie comes a brand new, highly anticipated, dark and twisted thriller: I Know Who You Are.Meet Aimee Sinclair: the actress everyone thinks they know but can't remember where from.Except one person.Someone knows Aimee very well.Th ey know who she is and they know what she did.When Aimee comes home and discovers her husband is missing, she doesn't seem to know what to do or how to act. The police think she's hiding something and they're right, she is--but perhaps not what they thought. Aimee has a secret she's never shared, and yet, she suspects that someone knows. As she struggles to keep her career and sanity intact, her past comes back to haunt her in ways more dangerous than she could have ever imagined.In I Know Who You Are, Alice Feeney proves that she is a master of brilliantly complicated plots and killer twists that will keep you guessing until the final page. ...Show more
$33.00
AUD
Category: Crime and Thrillers | Series: Gabriel Allon Ser.
#1 New York Times Bestseller #1 USA Today  Bestseller #1 Wall Street Journal Bestseller From Daniel Silva, the #1 New York Times-bestselling author, comes a modern masterpiece of espionage, love, and betrayal She was his best-kept secret ... In an isolated village in the mountains of Andalusia, a m ysterious Frenchwoman begins work on a dangerous memoir. It is the story of a man she once loved in the Beirut of old, and a child taken from her in treason's name. The woman is the keeper of the Kremlin's most closely guarded secret. Long ago, the KGB inserted a mole into the heart of the West--a mole who stands on the doorstep of ultimate power. Only one man can unravel the conspiracy: Gabriel Allon, the legendary art restorer and assassin who serves as the chief of Israel's vaunted secret intelligence service. Gabriel has battled the dark forces of the new Russia before, at great personal cost. Now he and the Russians will engage in a final epic showdown, with the fate of the postwar global order hanging in the balance. Gabriel is lured into the hunt for the traitor after his most important asset inside Russian intelligence is brutally assassinated while trying to defect in Vienna. His quest for the truth will lead him backward in time, to the twentieth century's greatest act of treason, and, finally, to a spellbinding climax along the banks of the Potomac River outside Washington that will leave readers breathless. Fast as a bullet, hauntingly beautiful, and filled with stunning double-crosses and twists of plot, The Other Woman is a tour de force that proves once again that "of all those writing spy novels today, Daniel Silva is quite simply the best" (Kansas City Star). ...Show more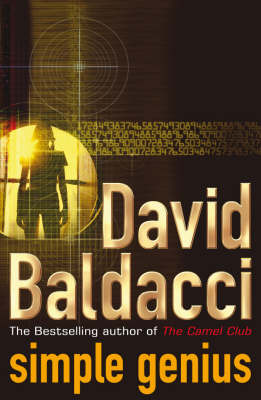 $10.00
AUD
Category: Crime and Thrillers
Sean King and Michelle Maxwell are both haunted by their last case. Realizing that Michelle is teetering on the brink of self-destruction from long-buried demons, Sean arranges therapy for his reluctant partner. But instead of focusing on her recovery, Michelle unearths disturbing secrets in the hospita l ...Sean accepts a much-needed job. A physicist, Monk Turing, has died in mysterious circumstances near Babbage Town a secretive establishment populated by an eccentric group of scientists and cryptographers, funded by an anonymous but powerful group. Meanwhile the dead man's young daughter, piano-playing prodigy Viggie, has secrets of her own. But what is the significance of the phrase 'codes and blood'? Directly across the York River from Babbage Town lies the sinister CIA training ground, Camp Peary, where Monk Turing's body was found. With both the FBI and CIA breathing down Sean's neck, can he discover the truth? And will he be in time to save Michelle from herself? ...Show more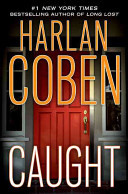 CAUGHT
by Harlan Coben
$0.00
AUD
Category: Crime and Thrillers
FIRST PUBLISHED IN 2010 Haley McWaid never gave her parents a moment's worry. Until one morning her mother wakes to find that her seventeen-year-old daughter didn't come home the night before. The community is stunned by her loss. Three months pass without a word and everyone assumes the worst. Wend y Tynes is a reporter on a mission: to identify and bring down sexual predators. Her latest target is a social worker known as a friend to troubled teens. But Wendy soon realises she can't trust her own instincts - or the motives of the people around her - and that this story is more twisted than she could have imagined... * * * * * 'A superb thriller - he has never written better' Evening Standard 'Brilliantly tense, beautifully written' Heat 'The modern master of the hook and twist' Dan Brown 'Simply one of the all-time greats - pick up any one of his thrillers and you'll find a riveting, twisty, surprising story with a big, beating heart at its core' Gillian Flynn ...Show more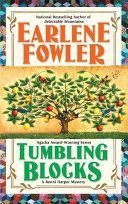 $0.00
AUD
Category: Crime and Thrillers | Series: Benni Harper Mystery Ser.
Earlene Fowler's best-selling Benni Harper Mystery series earned the author an Agatha Award. In this 13th installment, ex-cowgirl and quilter Bennie moves to California to start over after the sudden death of her husband. Working as the curator of a folk-art museum, Benni uncovers clues to a small-town murder. Now it's up to this crackerjack sleuth to solve the crime. ...Show more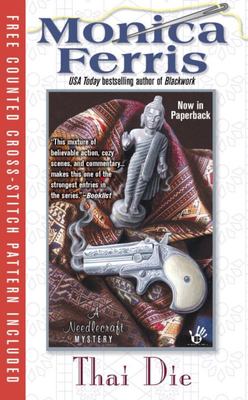 THAI DIE
by Monica Ferris
$0.00
AUD
Category: Crime and Thrillers | Series: A\Needlecraft Mystery Ser.
Back from a trip to Thailand, Doris Valentine is eager to show Betsy, owner of the Crewel World needlework shop, her souvenirs. Later when the souvenirs are stolen from Doris's apartment, Betsy thinks there is something more to some of this exotic embroidery than meets the eye.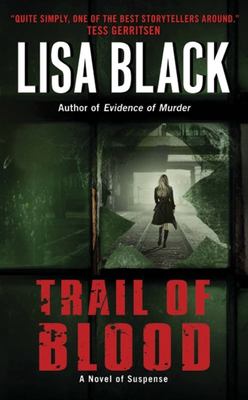 $0.00
AUD
Category: Crime and Thrillers | Series: Theresa MacLean Novels Ser.
"Quite simply, one of the best storytellers around." --Tess Gerritsen   Murders past and present collide in Trail of Blood, the third riveting crime fiction masterwork by Lisa Black to feature forensic scientist Theresa MacLean. Based on the real-life and still unsolved "Torso Killer" murders that terri fied residents of Cleveland, Ohio more than seventy five years ago, Trail of Blood is a masterful forensic thriller from the acclaimed author of Takeover and Evidence of Murder that fans of Patricia Cornwell, Kathy Reichs, Jefferson Bass, and Michael Connelly, and, of course, C.S.I., will absolutely adore. ...Show more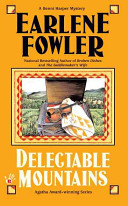 $0.00
AUD
Category: Crime and Thrillers | Series: Benni Harper Mystery Ser.
An Agatha Award-winning SeriesWhen the musical director of Benni Harper's church is abruptly called away, Benni's gramma Dove volunteers both of them to take over a children's play already in rehearsal. Benni reluctantly agrees, but the production comes to a screeching halt when she discovers the badly beaten body of the church handyman right in front of the altar. ...Show more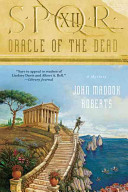 $0.00
AUD
Category: Crime and Thrillers | Series: The\SPQR Roman Mysteries Ser.
Decius Caecilius Metellus, this year's magistrate for cases involving foreigners, is living the good life in southern Italy, happy to be away from Rome, a city suffering war jitters over Caesar's impending actions. He thinks he is merely visiting one of the local sights when he takes a party to visit the Oracle of the Dead, a pre-Roman cult site located at the end of a tunnel dug beneath a temple of Apollo. He quickly learns that there is a bitter rivalry between the priests of Apollo and those of Hecate, who guard the oracle. When the priests of Apollo are all killed, the countryside looks to explode in violence as Greeks, Romans and native Italians of several conquered nations bring out old enmities.  Decius is caught squarely in the middle, desperate to find a way out that will pacify the district and, incidentally, save his own skin.    This riveting series began with the Edgar Award-nominated SPQR and has gone on to international success in 13 languages.   ...Show more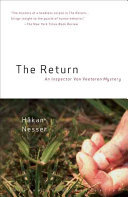 RETURN
by Håkan Nesser; Laurie Thompson (Translator)
$0.00
AUD
Category: Crime and Thrillers | Series: Inspector Van Veeteren Ser.
A Swedish crime writer as thrilling as Mankell, a detective as compelling as Wallander . . . Håkan Nesser's third title in the Van Veeteren series is the dark and compelling The Return. An unmissable hospital appointment is looming for Inspector Van Veeteren when a corpse is found rolled in a rotting carpet by a young child playing in a local beauty spot. Missing head and limbs, the torso is too badly decomposed for forensic identification - bar one crucial detail . . . Circumstantial evidence soon points to a local man, a double murderer who disappeared nine months before, shortly after being released on parole; a local hero turned monster after being convicted of killing two women over a span of three decades. Recuperating after an operation, Van Veeteren is nevertheless directing investigations from his hospital bed, for he is convinced that only the innocence of this new victim can be the motive for his murder. But the two women have been dead for long enough for any evidence to have died with them . . . And is he simply on the wrong track completely? The Return is followed by the fourth title in the series, Woman with Birthmark. ...Show more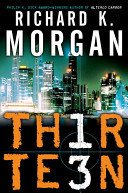 THIRTEEN
by Richard K. Morgan
$0.00
AUD
Category: Crime and Thrillers
In Thirteen, Richard K. Morgan radically reshapes and recharges science fiction yet again, with a new and unforgettable hero in Carl Marsalis: hybrid, hired gun, and a man without a country . . . or a planet. Marsalis is one of a new breed. Literally. Genetically engineered by the U.S. government to e mbody the naked aggression and primal survival skills that centuries of civilization have erased from humankind, Thirteens were intended to be the ultimate military fighting force. The project was scuttled, however, when a fearful public branded the supersoldiers dangerous mutants, dooming the Thirteens to forced exile on Earth's distant, desolate Mars colony. But Marsalis found a way to slip back-and into a lucrative living as a bounty hunter and hit man before a police sting landed him in prison-a fate worse than Mars, and much more dangerous. Luckily, his "enhanced" life also seems to be a charmed one. A new chance at freedom beckons, courtesy of the government. All Marsalis has to do is use his superior skills to bring in another fugitive. But this one is no common criminal. He's another Thirteen-one who's already shanghaied a space shuttle, butchered its crew, and left a trail of bodies in his wake on a bloody cross-country spree. And like his pursuer, he was bred to fight to the death. Still, there's no question Marsalis will take the job. Though it will draw him deep into violence, treachery, corruption, and painful confrontation with himself, anything is better than remaining a prisoner. The real question is: can he remain sane-and alive-long enough to succeed? ...Show more