$33.00
AUD
Category: Crime and Thrillers | Series: Gabriel Allon Ser.
#1 New York Times Bestseller #1 USA Today  Bestseller #1 Wall Street Journal Bestseller From Daniel Silva, the #1 New York Times-bestselling author, comes a modern masterpiece of espionage, love, and betrayal She was his best-kept secret ... In an isolated village in the mountains of Andalusia, a m ysterious Frenchwoman begins work on a dangerous memoir. It is the story of a man she once loved in the Beirut of old, and a child taken from her in treason's name. The woman is the keeper of the Kremlin's most closely guarded secret. Long ago, the KGB inserted a mole into the heart of the West--a mole who stands on the doorstep of ultimate power. Only one man can unravel the conspiracy: Gabriel Allon, the legendary art restorer and assassin who serves as the chief of Israel's vaunted secret intelligence service. Gabriel has battled the dark forces of the new Russia before, at great personal cost. Now he and the Russians will engage in a final epic showdown, with the fate of the postwar global order hanging in the balance. Gabriel is lured into the hunt for the traitor after his most important asset inside Russian intelligence is brutally assassinated while trying to defect in Vienna. His quest for the truth will lead him backward in time, to the twentieth century's greatest act of treason, and, finally, to a spellbinding climax along the banks of the Potomac River outside Washington that will leave readers breathless. Fast as a bullet, hauntingly beautiful, and filled with stunning double-crosses and twists of plot, The Other Woman is a tour de force that proves once again that "of all those writing spy novels today, Daniel Silva is quite simply the best" (Kansas City Star). ...Show more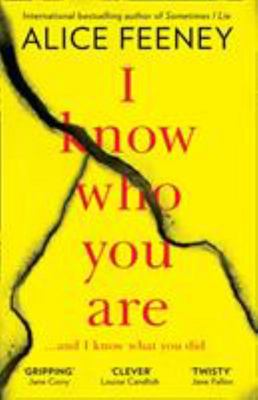 $30.00
AUD
Category: Crime and Thrillers
From the New York Times and international bestselling author of Sometimes I Lie comes a brand new, highly anticipated, dark and twisted thriller: I Know Who You Are.Meet Aimee Sinclair: the actress everyone thinks they know but can't remember where from.Except one person.Someone knows Aimee very well.Th ey know who she is and they know what she did.When Aimee comes home and discovers her husband is missing, she doesn't seem to know what to do or how to act. The police think she's hiding something and they're right, she is--but perhaps not what they thought. Aimee has a secret she's never shared, and yet, she suspects that someone knows. As she struggles to keep her career and sanity intact, her past comes back to haunt her in ways more dangerous than she could have ever imagined.In I Know Who You Are, Alice Feeney proves that she is a master of brilliantly complicated plots and killer twists that will keep you guessing until the final page. ...Show more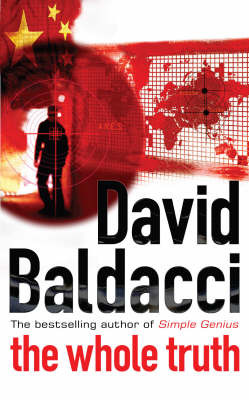 $10.00
AUD
Category: Crime and Thrillers
'I need a war ...' Nicolas Creel, a super-rich arms dealer, decides that the best way to boost his business is to start a new cold war - and he won't let anything or anyone get in his way. As international tensions rise and the superpowers line up against each other, the lives of three very different pe ople will never be the same again. As intelligence agent Shaw, academic Anna Fischer and ambitious journalist Katie James are all drawn into Creel's games, can anything stop the world from spiralling out of control? This terrifying global thriller delivers all the twists and turns, emotional drama, unforgettable characters and can't-put-it-down pacing that Baldacci fans expect - and still goes beyond anything he's written before. ...Show more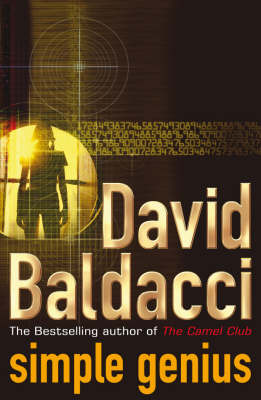 $10.00
AUD
Category: Crime and Thrillers
Sean King and Michelle Maxwell are both haunted by their last case. Realizing that Michelle is teetering on the brink of self-destruction from long-buried demons, Sean arranges therapy for his reluctant partner. But instead of focusing on her recovery, Michelle unearths disturbing secrets in the hospita l ...Sean accepts a much-needed job. A physicist, Monk Turing, has died in mysterious circumstances near Babbage Town a secretive establishment populated by an eccentric group of scientists and cryptographers, funded by an anonymous but powerful group. Meanwhile the dead man's young daughter, piano-playing prodigy Viggie, has secrets of her own. But what is the significance of the phrase 'codes and blood'? Directly across the York River from Babbage Town lies the sinister CIA training ground, Camp Peary, where Monk Turing's body was found. With both the FBI and CIA breathing down Sean's neck, can he discover the truth? And will he be in time to save Michelle from herself? ...Show more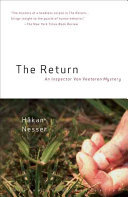 RETURN
by Håkan Nesser; Laurie Thompson (Translator)
$0.00
AUD
Category: Crime and Thrillers | Series: Inspector Van Veeteren Ser.
A Swedish crime writer as thrilling as Mankell, a detective as compelling as Wallander . . . Håkan Nesser's third title in the Van Veeteren series is the dark and compelling The Return. An unmissable hospital appointment is looming for Inspector Van Veeteren when a corpse is found rolled in a rotting carpet by a young child playing in a local beauty spot. Missing head and limbs, the torso is too badly decomposed for forensic identification - bar one crucial detail . . . Circumstantial evidence soon points to a local man, a double murderer who disappeared nine months before, shortly after being released on parole; a local hero turned monster after being convicted of killing two women over a span of three decades. Recuperating after an operation, Van Veeteren is nevertheless directing investigations from his hospital bed, for he is convinced that only the innocence of this new victim can be the motive for his murder. But the two women have been dead for long enough for any evidence to have died with them . . . And is he simply on the wrong track completely? The Return is followed by the fourth title in the series, Woman with Birthmark. ...Show more
$39.99
AUD
Category: Crime and Thrillers | Series: Hard Case Crime Ser.
The year is 1977, and America is finally getting over the nightmares of Watergate and Vietnam and the national hangover that was the 1960s. But not everyone is ready to let it go. Not aging comedian Koo Davis, friend to generals and presidents and veteran of countless USO tours to buck up American troop s in the field. And not the five remaining members of the self-proclaimed People's Revolutionary Army, who've decided that kidnapping Koo Davis would be the perfect way to bring their cause back to life. This is the final, previously unpublished novel from the legendary author Donald Westlake. ...Show more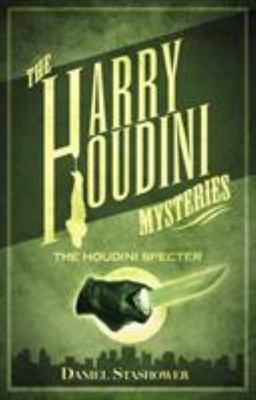 $15.99
AUD
Category: Crime and Thrillers | Series: Harry Houdini Ser.
The Great Harry Houdini is still struggling to make a name for himself in turn-of-the-century New York. He sees an opportunity for glory in exposing the tricks of the medium Lucius Craig - if only he can work out how the medium managed to conjure a "spirit" while tied to a chair by Houdini himself or ho w the apparition was able to stab an audience member to death and then disappear The third thrilling adventure for the legendary magician from award-winning author Daniel Stashower ...Show more
$19.99
AUD
Category: Crime and Thrillers | Series: Harry Houdini Ser.
In turn-of-the-century New York City, struggling young performer Harry Houdini is working for the renowned magician Kellar. One night his master's astonishing illusion the Floating Lady goes horribly wrong, with Kellar's levitating assistant apparently plunging to her death. Houdini, along with his wife Bess and brother Dash, must solve the mystery and figure out how the young lady died from drowning rather than a fatal fall. Another thrilling title in the Harry Houdini Mysteries series ...Show more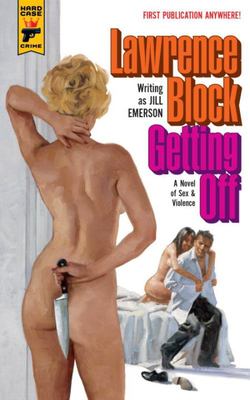 GETTING OFF
by Lawrence Block; Jill Emerson
$39.99
AUD
Category: Crime and Thrillers | Series: Hard Case Crime Ser.
Mystery Writers of America Grand Master and New York Times best-selling author Lawrence Block pens gritty crime thrillers that enthrall listeners from beginning to end. Here Block, writing as Jill Emerson, spins a gripping tale of desire and the thirst for revenge. Katherine Ann Tolliver hasn't used her real name in years. She keeps a low profile as she moves from place to place, searching for all the men who got away. Once she finds them, she seduces them before evening the score. ...Show more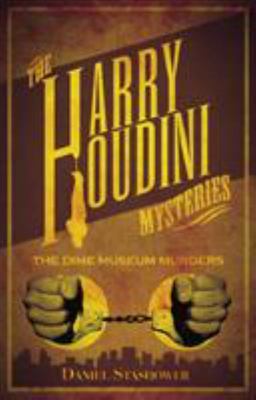 $19.99
AUD
Category: Crime and Thrillers | Series: Harry Houdini Ser.
New York City in 1897 and young escapologist Harry Houdini is struggling to get the recognition he craves from the ruthless entertainment industry. When toy tycoon Branford Wintour is found murdered in his Fifth Avenue mansion, detectives call upon Houdini to help solve this mysterious crime. When Harry and his brother Dash reach the scene of the murder, they discover that Wintour was killed seemingly by a magic trick... The first in a series of Harry Houdini Mysteries. ...Show more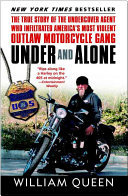 $0.00
AUD
Category: Crime and Thrillers
In 1998, William Queen was a veteran law enforcement agent with a lifelong love of motorcycles and a lack of patience with paperwork. When a "confidential informant" made contact with his boss at the Bureau of Alcohol, Tobacco and Firearms, offering to take an agent inside the San Fernando chapter of th e Mongols (the scourge of Southern California, and one of the most dangerous gangs in America), Queen jumped at the chance, not realizing that he was kicking-starting the most extensive undercover operation inside an outlaw motorcycle gang in the history of American law enforcement. Nor did Queen suspect that he would penetrate the gang so successfully that he would become a fully "patched-in" member, eventually rising through their ranks to the office of treasurer, where he had unprecedented access to evidence of their criminal activity. After Queen spent twenty-eight months as "Billy St. John," the bearded, beer-swilling, Harley-riding gang-banger, the truth of his identity became blurry, even to himself. During his initial "prospecting" phase, Queen was at the mercy of crank-fueled criminal psychopaths who sought to have him test his mettle and prove his fealty by any means necessary, from selling (and doing) drugs, to arms trafficking, stealing motorcycles, driving getaway cars, and, in one shocking instance, stitching up the face of a Mongol "ol' lady" after a particularly brutal beating at the hands of her boyfriend. Yet despite the constant criminality of the gang, for whom planning cop killings and gang rapes were business as usual, Queen also came to see the genuine camaraderie they shared. When his lengthy undercover work totally isolated Queen from family, his friends, and ATF colleagues, the Mongols felt like the only family he had left. "I had no doubt these guys genuinely loved Billy St. John and would have laid down their lives for him. But they wouldn't hesitate to murder Billy Queen." From Queen's first sleight of hand with a line of methamphetamine in front of him and a knife at his throat, to the fearsome face-off with their decades-old enemy, the Hell's Angels (a brawl that left three bikers dead), to the heartbreaking scene of a father ostracized at Parents' Night because his deranged-outlaw appearance precluded any interaction with regular citizens, Under and Alone is a breathless, adrenaline-charged read that puts you on the street with some of the most dangerous men in America and with the law enforcement agents who risk everything to bring them in. ...Show more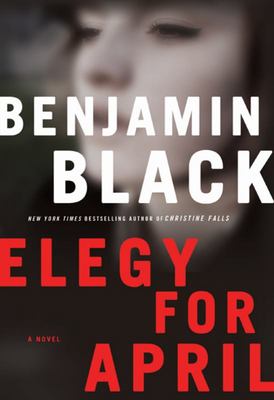 $0.00
AUD
Category: Crime and Thrillers | Series: Quirke Ser.
As a deep fog cloaks Dublin, a young woman is found to have vanished. When Phoebe Griffin is unable to discover news of her friend, Quirke, fresh from drying out in an institution, responds to his daughter's request for help. But as Phoebe, Quirke and Inspector Hackett speak with those who knew April, t hey begin to realise that there may be more behind the young woman's secrecy than they could have imagined. Why was April estranged from her powerful family, the Latimers? And who is the shadowy figure who seems to be watching Phoebe's flat at night? When Quirke makes a disturbing discovery, he is finally able to begin unravelling the web of love, lies and dark secrets that April spun her life from... ...Show more