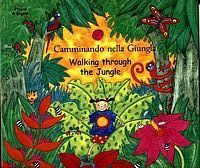 $27.00
AUD
Category: Bilingual Books
First published in hardback in 1997, a fearless explorer journeys through different terrains of the world, and makes it home safely. The colour illustrations each have different creatures to find, to stimulate discussion
$30.00
AUD
Category: Bilingual Books
In the sequel to the modern classic, Handa's Surprise, two girls count all of the exotic and exciting animals they discover as they search for their grandma's hen.Learn to count with Handa in the sequel to the bestselling Handa's Surprise. Every morning, Handa, a young girl from the Luo tribe of Kenya, feeds breakfast to Mondi, her grandma's black hen. This morning, however, Mondi is nowhere to be seen. So Handa and her friend Akeyo set off on a hunt, coming upon two fluttery butterflies, three stripy mice, four little lizards, five beautiful sunbirds, and many more intriguing creatures. But where could Mondi be? Is that a faint cheeping they hear under the bush? Might Mondi have a surprise in store? Luminous colours depict a lush natural setting in this stunningly illustrated story perfect for reading aloud. ...Show more
$30.00
AUD
Category: Bilingual Books
Illustrated version of the familiar song Row, row, row your boat with parallel text in English and Persian (Farsi).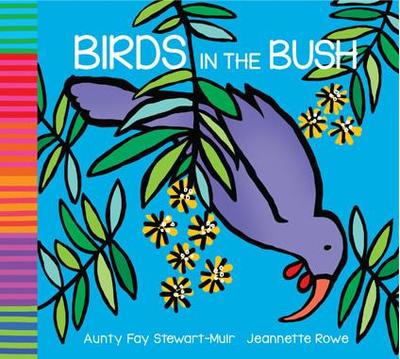 $14.95
AUD
Category: Children's Books
Birds in the Bush is a new book created by respected Boon wurrung Elder Aunty Fay Stewart Muir and Australian illustrator Jeannette Rowe. This books can be read in Boon wurrung langauge and in English. An extra space under the text has also provided to allow for the addition of a third language or dial ect. Every language reflects and shares the knowledge and culture of its people. This book created by Aunty Fay, is designed to share and preserve her Boon wurrung langauge and help pass it on to the next generation. "Books are a gift in the joys of learning. Please read to children in the womb, up until they can read for themselves. It is a gift of love that will keep on giving, long into adulthood."… Aunty Fay ...Show more

$15.00
AUD
Category: Bilingual Books
A DIY Bilingual Children's Guess the Australian Animal Picture Book with Flaps

We Went to Tokyo
by Julie Yorston; Benson Omaga (Illustrator); Hai Publishing (Created by); Aimee Asimus
$30.00
AUD
Category: Bilingual Books
A delightful and orginal picture book that follows the adventures of a young Japanese boy and his best friend Tanuki. Together they explore Tokyo over a week long period travelling on bullet trains, rickshaws, bicycles and more. The pair feel the thrill of being in the hustle and bustle in some of Tokyo 's busiest areas and find their Zen in beautiful temples, shrines and hot springs. Animated and authentic illustrations help the reader become part of the Tokyo landscape. The book is designed to support early language develoment and can be read in English, Japanese or both. Our website enables readers of our book to access audio support to enhance language aquisition in either English or Japanese. ...Show more

$30.00
AUD
Category: Bilingual Books
Singing songs and rymes is the perfect way to bond with your baby and share quality time. It also aids language development by introducing them to the natural sounds and patterns of speach. Combing these with action also stimulates the brain and helps muscle development and coordination.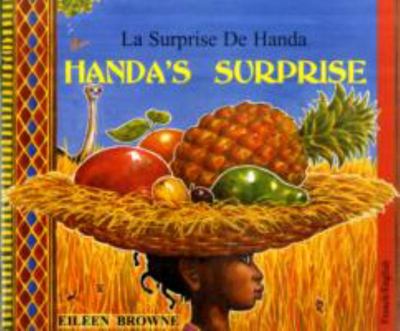 $30.00
AUD
Category: Bilingual Books
Written in Urdu and English, a story in which Handa places seven delicious fruits in a basket to take to her friend, Akeyo, but en route she passes a number of animals that find the fruits irresistible. Illustrated in colour.