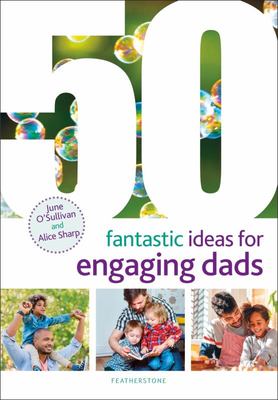 $24.00
AUD
Category: Working With Families | Series: 50 Fantastic Ideas Ser.
Children benefit from the sensitive and supportive engagement of both their parents from the earliest of ages, but involving dads can be challenging. This book is designed to provide simple and accessible activities for practitioners looking to engage dads. Both June and Alice work with dads on a daily basis, helping them to understand their contribution to their children's development and longer term educational success. Realising how they can add to what the mums or other carers do in a different but complementary way, and how simple activities can enrich their children's lives, helps strengthen the bond between father and child. Each simple but effective idea in this book has been developed and written with the intention of promoting child and family well being, helping both children and families grow together. ...Show more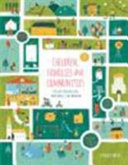 Children, Families and Communities
by Rebekah Grace (Editor); Kerry Hodge (Editor); Catherine McMahon (Editor)
$85.95
AUD
Category: Working With Families
The child development field is changing all the time, and with each edition Children Families and Communities has endeavoured to reflect contemporary thinking, current theory and research, as well as the most topical issues. The editors also flag the issues that they see as important to movingthe field forward, such as the importance of child voice and participation in decision making relating to research, policy and practice. This fifth edition is focused on child development within the Australian context and the factors that influence childrens development. These include the effects of ability, ethnicity, family, school, neighbourhood (including rural, urban and remote communities) and state interventions and policies.The structure continues to reflect the contextual layers described in Bronfenbrenners bioecological model. All of the individual chapters have been reconceptualised and rewritten to reflect current research evidence and theory development. The book benefits from the contributions of experts with child development backgrounds alongside those who think about childhood within the disciplinary frames of sociology, history, social work, education, health, and law. The authors bring exceptional academic, policy, and practicalexperience. ...Show more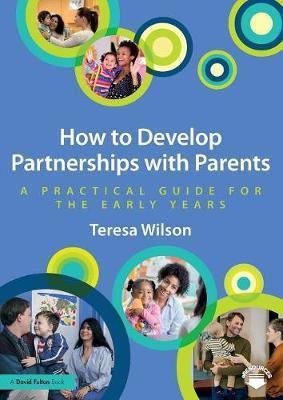 $129.95
AUD
Category: Working With Families
This book will serve the needs of students and future professionals who want to achieve positive results by involving fathers in early childhood programs. Detailed strategies are laid out and many case examples, as well as sample fun and educational activities, demonstrate the many successes that can be achieved and how to achieve them. The authors of Fathers and Early Childhood Programs also present the results of 33 in-depth interviews in which qualitative data was collected on this subject. Historical and theoretical perspectives complement the practical suggestions about working with fathers, early childhood programs staff and the community to facilitate increased father and family involvement. ...Show more
$82.95
AUD
Category: Working With Families
At last! A book has finally arrived that takes the worry out of parent-teacher communication. This innovative and original guide makes it easy for preschool teachers to connect with parents and involve them in the learning process using family meetings. Offering a complete plan for every meeting, Partn ering With Parents is bursting with helpful tips, strategies, and creative ways to build a connection between home and school. Each meeting begins with an icebreaker, allowing families to mix and mingle, and then continues with multiple activities that give parents the opportunity to experience first-hand what their child is learning. The suggested meetings address a variety of topics, with enticing titles such as "Are You Hungry for Fun?" and "Magical Art Mixtures." Teachers, parents, and children alike will treasure each meeting as they build relationships and form a community of learners. Each of the 27 family meetings includes:  Invitations* Reminders* Nametags Mixers Family Meeting Activities Meeting Evaluations* *Reproducible ...Show more
$58.95
AUD
Category: Working With Families
This book describes the skills teachers will need for productive collaboration with their students' parents. It employs a solution-focused approach which honors the diversity of families, respects the expertise of both parents and teachers, and promotes authentic communication between them. Teacher-Pare nt Collaboration looks at specific challenges that arise in schools and early childhood settings. The book outlines how teachers can respond to the needs of parents whose sons or daughters have disabilities or chronic illness, are gifted learners, are displaying disruptive or aggressive behavior (including bullying) at school, or whose families are enduring adversity, child neglect, or abuse. It describes how teachers can collaborate with parents to resolve these challenges to improve the children's functioning and achievement throughout their education years. ...Show more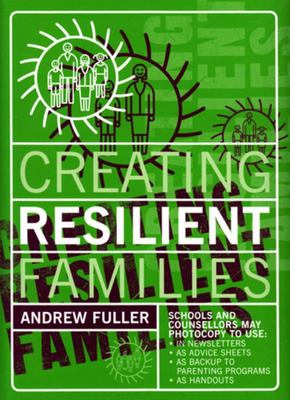 $48.95
AUD
Category: Working With Families
40 illustrated advice sheets that offer practical solutions in raising children aged 10-18 years of age. Issues of relationships, depression and youth suicide. Based on Andrew Fuller's popular book Raising Real People.