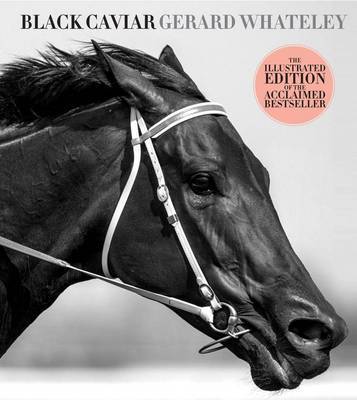 $60.00
AUD
Category: Sports and Hobbies
Fully updated, and including three new chapters, this sumptuous illustrated edition of Gerard Whateley's acclaimed bestseller, Black Caviar, documents in words and pictures the career of the racehorse who has transcended the track to become an Australian icon. It begins with the entrancing story of cham pion trainer Peter Moody, a self-made man bred in the remote outback of Queensland, who came to select and guide the fastest horse the world had ever seen. Under Moody's patient and masterful guidance, the hulking injury-prone filly matured into a champion, idolized by a devoted following more akin to a rock band than a racehorse. With her invincible run and marauding dominance, Black Caviar has returned racing to the glory days of more than half a century past and secured a reputation that will echo for as long as horses are sent out to race. This full-colour edition features more than 150 images celebrating Black Caviar's achievements. ...Show more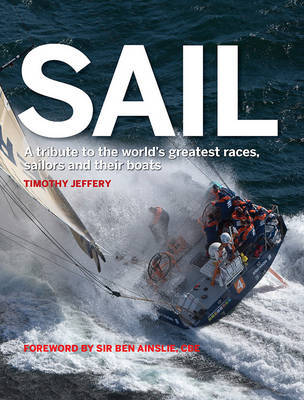 $45.00
AUD
Category: Sports and Hobbies
Whether it is to test the high seas on around-the-world events in the glory of 49er yachts, to cut through choppy coastal waters on a Lazer racing for Olympic Gold or to set team against team in the great cup challenges, Sail is a celebration of the adventure and skill of one of mankind's oldest sports. Including chapters on the greatest races and their class divisions and the incredible and inspirational stories of the world's greatest sailors - from Ellen MacArthur to Seve Jarvin, Tony Bullimore to Vinny Lauwers - homage is paid to those who have mastered their boats and set out to conquer the seas. Sail also includes detailed technical analysis and intricate illustrations on each classification of racing boat, explained by the experts in their field, to give a complete account of the world of sailing competition. ...Show more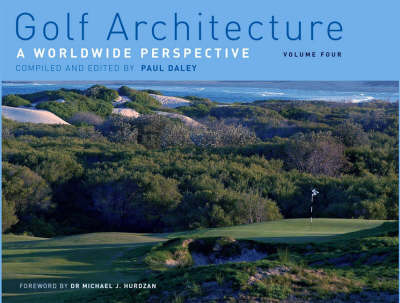 $39.95
AUD
Category: Sports and Hobbies
This title contains interviews with the leading golf architects from around the world. It includes forty-two absorbing and lavishly illustrated golf-architecture-based essays, along with six picture essays. It is a true smorgasbord of information for students of golf course architecture and golf book co llectors. Golf course design is currently a very lucrative career, with new courses springing up all over the world, often in areas that don't posses the natural features and contours of courses of old and that have to be landscaped from the existing terrain.Have you ever thought about the placement of hazards on your home course, or wondered about the bunkering on a dogleg comer? Just what do the terms strategic, heroic and penal really mean for a golfer? Is the championship course the model for all? Golf is a game that turns even the weekend hacker into an armchair architect, an enthusiast for the possibilities of golf course design. Striking the balance between the natural form of the land and the eye of the artisan is the nub of golf architecture.The fourth volume of "Golf Architecture: A Worldwide Perspective" incorporates forty-two absorbing and lavishly illustrated golf-architecture-based essays along with six picture essays. ...Show more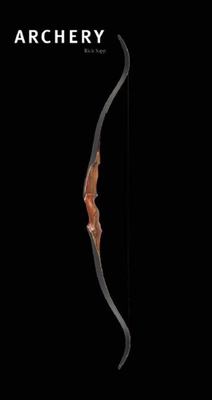 $35.00
AUD
Category: Sports and Hobbies | Series: Antiques and Collectibles Ser.
No one knows when the first bow and arrow appeared, but it's safe to say that men and women have been using the archery complex--bow, string, arrow, fletching, and arrowhead--for at least 20,000 years. Used to provide both food and protection, the bow and arrow has always been an interesting and effecti ve weapon.From the stick bow to the crossbow, Archery showcases the many types of methods and tools used in this fascinating discipline. A comprehensive history of the bow and arrow, along with the full-color images in this lively compendium, will enthrall expert and novice collectors alike. Today's archers will learn about the world's first fighting tools, like the atlatl, or Australian spear, and the especially destructive iron-tipped arrows used by the men of classical civilizations. In addition, they'll refresh their knowledge of today's archery arsenal, including excalibur crossbows and parker bows.Archery is a complete look at a field that has fascinated us since ancient times. ...Show more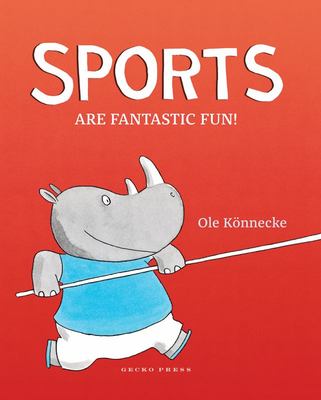 $30.00
AUD
Category: Sports and Hobbies | Reading Level: very good
Cycling, ice hockey, athletics, tennis . . .There are so many sports and they're all fabulous Soccer is great, except when your team keeps shooting and missing. Horse-riding is wonderful--so long as the horse does what the rider wants. Running, cycling, and swimming require agility and endurance. Other sports like ballet are not about speed but strength and style. Sports lovers small and big will find the one they love best--and some surprises--in this witty picture book, presented with charming characters and laconic commentary. ...Show more
$35.00
AUD
Category: Sports and Hobbies | Series: Fifty Places Ser.
Fifty Places to Surf Before You Die is a beautifully illustrated guide to the most thrilling surfing destinations in the world. Covering quintessential beaches, including: Oahu's North Shore; Australia's Gold Coast; and of course, Malibu, California, the book also invites you to discover such unexpected gems as the Amazon and the Gulf of Alaska. From the frigid waters off Iceland's Reykjanes Peninsula to Nazar , Portugal, where in 2013 Garrett McNamara broke a world record for surfing the tallest wave (78 feet ), Fifty Places to Surf takes readers on a wide-roving adventure, divulging the details that make each venue unique--and plenty of tips for those who aspire to surf there. Featuring interviews with seasoned surfing experts such as pro surfer Joel Parkinson and Billabong executive Shannan North, Fifty Places to Surf Before You Die is an essential travel companion for surfers of all levels who are looking to catch that perfect wave. ...Show more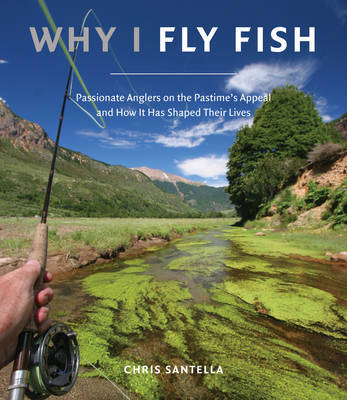 $25.00
AUD
Category: Sports and Hobbies
Why I Fly Fish captures the life lessons that fly-fishing aficionados have learned from their favorite pursuit. As always, Santella was able to interview top-notch contributors, including: Bill Ford (CEO of Ford Motor Company), Donald Trump, Jr (son of THE DON), Conway Bowman (host of several fly fishin g TV programs), Lefty Kreh (the world's best known fly fisherman), James Williamson (lead guitarist for IGGY POP and THE STOOGES), Henry Winkler (yes, the Fonz). With personal photographs provided by the contributors themselves Why I Fly Fish is an inspirational and personal reflection on a beloved sport and pastime. ...Show more