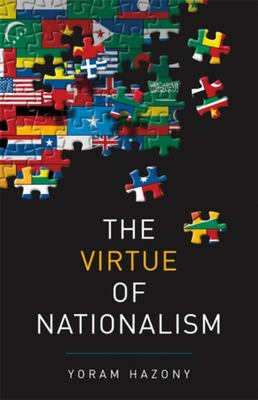 $43.00
AUD
Category: Politics
A leading conservative thinker argues that a nationalist order is the only realistic safeguard of liberty in the world today Nationalism is the issue of our age. From Donald Trump's "America First" politics to Brexit to the rise of the right in Europe, events have forced a crucial debate: Should we fig ht for international government? Or should the world's nations keep their independence and self-determination? In The Virtue of Nationalism, Yoram Hazony contends that a world of sovereign nations is the only option for those who care about personal and collective freedom. He recounts how, beginning in the sixteenth century, English, Dutch, and American Protestants revived the Old Testament's love of national independence, and shows how their vision eventually brought freedom to peoples from Poland to India, Israel to Ethiopia. It is this tradition we must restore, he argues, if we want to limit conflict and hate--and allow human difference and innovation to flourish. ...Show more
$95.00
AUD
Category: Politics | Reading Level: near fine
What are the grand dynamics that drive the accumulation and distribution of capital? Questions about the long-term evolution of inequality, the concentration of wealth, and the prospects for economic growth lie at the heart of political economy. But satisfactory answers have been hard to find for lack o f adequate data and clear guiding theories. In Capital in the Twenty-First Century, Thomas Piketty analyzes a unique collection of data from twenty countries, ranging as far back as the eighteenth century, to uncover key economic and social patterns. His findings will transform debate and set the agenda for the next generation of thought about wealth and inequality. Piketty shows that modern economic growth and the diffusion of knowledge have allowed us to avoid inequalities on the apocalyptic scale predicted by Karl Marx. But we have not modified the deep structures of capital and inequality as much as we thought in the optimistic decades following World War II. The main driver of inequality--the tendency of returns on capital to exceed the rate of economic growth--today threatens to generate extreme inequalities that stir discontent and undermine democratic values. But economic trends are not acts of God. Political action has curbed dangerous inequalities in the past, Piketty says, and may do so again. A work of extraordinary ambition, originality, and rigor, Capital in the Twenty-First Century reorients our understanding of economic history and confronts us with sobering lessons for today. ...Show more
$22.99
AUD
Category: Politics | Reading Level: good
No Marketing Blurb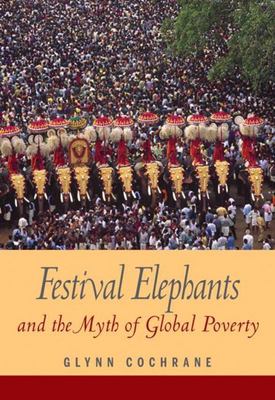 $45.95
AUD
Category: Politics | Series: Anthropology Works
Part of the "Anthropology Works" series, this book offers a critical look at the compelling issue of global aid. Drawing on his many years as a development anthropologists, Glynn Cochrane shows how the flashy Festival Elephants of development aid are wasting time and money instead of helping to solve poverty. He demolishes The Myth of Global Poverty and one single solution to it. His work experience in the Solomon Islands, Papua New Guinea, Sri Lanka, the Cook Islands, and Tanzania illustrates how poverty is locally experiences and contextually variable. In addition, Cochrane's ten years experience as a Social Advisor to Rio Tinto, one of the world's largest mining companies, demonstrates that fieldwork-based community relations, following a Worker Elephant, or anthropological model, are better to alleviate poverty. He challenges global aid agencies, civil society organizations, and corporations to retire Festival Elephants and reinvent Worker Elephants. If his plan succeeds, you might someday hear a different story about where all the millions of aid dollars go. They just might go to the poor. ...Show more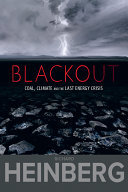 BLACKOUT
by Richard Heinberg
$32.99
AUD
Category: Politics
"Blackout is an important and timely book. In the form of this compact volume, one of the best and most productive peak oil authors working today has turned his customary scholarhsip, wisdom, wit and writing prowess to some of the most ciritical issues now unfolding on our planet. "- Frank Kaminski, Ene rgy Bulletin Coal fuels about 50% of US electricity production and provides a quarter of the country's total energy. China and India's ferocious economic growth is based on coal-generated electricity. Coal currently looks like a solution to many of our fast-growing energy problems. However, while coal advocates are urging full steam ahead, increasing reliance on the dirtiest of all fossil fuels has crucial implications for climate science, energy policy, the world economy, and geopolitics. Drawbacks to a coal-based energy strategy include: Scarcity--new studies prove that the peak of usable coal production may actually be less than two decades away. Cost--the quality of produced coal is declining, while the expense of transport is rising, leading to spiralling costs and potential shortages. Climate impacts--our ability to deal with the historic challenge of climate change may hinge on reducing our coal consumption in future years. Blackout goes to the heart of the tough energy questions that will dominate every sphere of public policy throughout the first half of this century, and it is a must-read for planners, educators, and anyone concerned about energy consumption, peak oil, and climate change. Richard Heinberg is a journalist, editor, lecturer, and senior fellow of the Post Carbon Institute. He is one of the world's foremost peak oil educators and the award-winning author of seven previous books, including Peak Everything and The Party's Over. ...Show more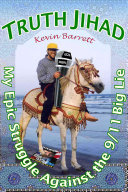 $19.95
AUD
Category: Politics | Series: Progressive Press Ser.
Millions of people now know the main arguments for the thesis "9/11 was an inside job", starting from the controlled demolition of the World Trade Center buildings No. 1, 2 and 7. Even a champion of orthodoxy like Time Magazine was obliged to note that the "9/11 Truth Movement" is no longer "a fringe ph enomenon. It is a mainstream reality." Kevin Barrett takes this now-familiar thesis as a springboard to new territory in this book. Like Jack Kerouac in "On the Road", Barrett has written a gospel for a new generation of post-9/11 sceptics. This ebullient book strikes a confident keynote for this sudden coming of age. It is a tonic draft of courage for millions of disenfranchised 9/11 truthers -- and for the uneasy majority who sense that America, once a beacon of ideals for humanity, is no longer on the right track. "Truth Jihad" is the first "9/11 Truth" book that is not primarily tasked with proving 9/11 was an inside job to our fellow humanity, who remain blindly trapped inside the mainstream media bubble. For millions of us the facts are already painfully clear now -- as is the frustration of trying to convey the harsh truth to those who aren't ready for it. This book is a sharing of that experience, and an affirmation of life and literature after 9/11 -- a lively celebration of art, freedom, truth and protest. ...Show more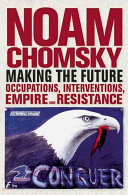 $29.99
AUD
Category: Politics | Series: City Lights Open Media Ser.
Taken together, Chomsky's essays present a powerful counter-narrative to official accounts of the major political events of the past four years: the wars in Afghanistan and Iraq, the U.S. presidential race, the ascendancy of China, Latin America's leftward turn, the threat of nuclear proliferation in Ir an and North Korea, Israel's invasion of Gaza and expansion of settlements in Jerusalem and the West Bank, developments in climate change, the world financial crisis, the Arab Spring, the assassination of Osama bin Laden and the Occupy protests. Laced throughout his critiques are expressions of commitment to democracy and the power of popular struggles. "Progressive legislation and social welfare," writes Chomsky, "have been won by popular struggles, not gifts from above. Those struggles follow a cycle of success and setback. They must be waged every day, not just once every four years, always with the goal of creating a genuinely responsive democratic society, from the voting booth to the workplace."Making the Future is a follow-up to Interventions, published by City Lights in 2007 and banned from Guant namo Bay by U.S. military censors. Both books are drawn from articles Chomsky has been writing regularly for the New York Times Syndicate, but which go largely ignored by newspapers in the United States. Making the Future offers fierce, accessible, timely, gloves-off political writing by one of America's foremost intellectual and political dissidents.Making the Future presents more than fifty concise and persuasively argued commentaries on U.S. politics and policies, written between 2007 and 2011.Noam Chomsky is a world-renowned author, linguist and advocate for democracy. He is the critically acclaimed author of many books, including Hegemony or Survival, Imperial Ambitions, Failed States, Manufacturing Consent and Media Control. He lives in Massachusetts where he is Institute Professor Emeritus in the Department of Linguistics and Philosophy at MIT. ...Show more
$0.00
AUD
Category: Politics
William Jefferson Clinton, the 42nd President of the United States is undoubtedly the greatest American enigma of our age -- a dark horse that captured the White House, fell from grace and was resurrected as an elder statesman whose popularity rises and falls based on the day's sound bytes. John Gartner 's In Search of Bill Clinton unravels the mystery at the heart of Clinton's complex nature and tells the story we all thought we knew, from the fresh viewpoint of a psychologist, as he questions the well-crafted Clinton life story. Travelling to Arkansas and around the world, Gartner uncovers long-held secrets about Clinton's wild and seductive mother, Virginia Kelley, the truth surrounding Clinton's birth, and how Kelley's character set the tone for Clinton's relationship with Monica Lewinsky. He considers Clinton's two fathers as the root of his self-destructive nature and looks afresh at Sec. of State Hillary Clinton to see in her the figure of Edith Cassidy, Clinton's stern grandmother. Gartner then shows a Clinton reborn from diplomatic triumphs and humanitarianism across the globe. John Gartner's exhaustive journey provides the richest portrait of Clinton yet, a man who is one of our national obsessions. In Search of Bill Clinton is a surprising and compelling book about a man we all thought we knew. ...Show more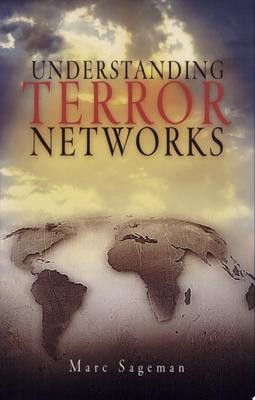 $0.00
AUD
Category: Politics
For decades, a new type of terrorism has been quietly gathering ranks in the world. America's ability to remain oblivious to these new movements ended on September 11, 2001. The Islamist fanatics in the global Salafi jihad (the violent, revivalist social movement of which al Qaeda is a part) target the West, but their operations mercilessly slaughter thousands of people of all races and religions throughout the world. Marc Sageman challenges conventional wisdom about terrorism, observing that the key to mounting an effective defense against future attacks is a thorough understanding of the networks that allow these new terrorists to proliferate.Based on intensive study of biographical data on 172 participants in the jihad, Understanding Terror Networks gives us the first social explanation of the global wave of activity. Sageman traces its roots in Egypt, gestation in Afghanistan during the Soviet-Afghan war, exile in the Sudan, and growth of branches worldwide, including detailed accounts of life within the Hamburg and Montreal cells that planned attacks on the United States.U.S. government strategies to combat the jihad are based on the traditional reasons an individual was thought to turn to terrorism: poverty, trauma, madness, and ignorance. Sageman refutes all these notions, showing that, for the vast majority of the mujahedin, social bonds predated ideological commitment, and it was these social networks that inspired alienated young Muslims to join the jihad. These men, isolated from the rest of society, were transformed into fanatics yearning for martyrdom and eager to kill. The tight bonds of family and friendship, paradoxically enhanced by the tenuous links between the cell groups (making it difficult for authorities to trace connections), contributed to the jihad movement's flexibility and longevity. And although Sageman's systematic analysis highlights the crucial role the networks played in the terrorists' success, he states unequivocally that the level of commitment and choice to embrace violence were entirely their own.Understanding Terror Networks combines Sageman's scrutiny of sources, personal acquaintance with Islamic fundamentalists, deep appreciation of history, and effective application of network theory, modeling, and forensic psychology. Sageman's unique research allows him to go beyond available academic studies, which are light on facts, and journalistic narratives, which are devoid of theory. The result is a profound contribution to our understanding of the perpetrators of 9/11 that has practical implications for the war on terror. ...Show more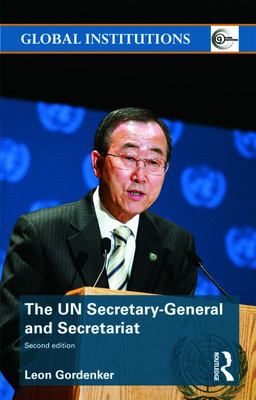 $56.99
AUD
Category: Politics | Series: Global Institutions Ser.
The new edition of this accessible introduction to the important role of the United Nations Secretary-General continues to offer a keen insight into the United Nations - the Secretariat and its head, the Secretary-General, summing up the history, structure, strengths and weaknesses, and continuing opera tions of an ever-present global institution. Behind the public face of the Secretary-General, Ban Ki-moon and his predecessors, an active corps of officials and advisers face ceaseless pressures and challenges. This clear and concise introduction examines both the solid and substantive work of the UN's permanent staff and the role of the Secretary-General in policy development. The 2nd edition has been thoroughly revised and updated to reflect: the retirement of Kofi Annan and the appointment of Ban Ki-moon as the new UN Secretary General the withdrawal of John Bolton as permanent representative of the United States and the consequent softening of the approach of his government to the UN developments in the global economy and international security dilemmas the change of administration in the United States. Written by a recognized authority on the subject, this book continues to be the ideal interpretative introduction for students of the UN, international organizations and global governance. ...Show more
$52.95
AUD
Category: Politics
At one time the American Dream was the ideal and envy of the world.But today, at the dawn of the new Millennium, Europe is pointing anew way to the future. In this major new book, best-selling authorJeremy Rifkin argues that Europe has a vision of its own and isovertaking America as the world?s next sup erpower. The American Dream was based on economic growth, personalwealth and independence. It was synonymous with love of country andpatriotism, frontier mentality and the unbridled exercise of power.Yet what were once considered prime virtues - cherished andidealised not only in America but throughout the world - areincreasingly seen by many as drawbacks and even impediments. Butwhile the American Dream tires and languishes in the past, a newEuropean Dream is being born. Today we see a new set of valuesemerging which are focused on sustainable development, quality oflife and multilateralism. More cosmopolitan and less concerned withthe brute exercise of power, the European Dream is betterpositioned to accommodate the many forces that are propelling usinto a more interconnected and interdependent world. Where does Britain fit into this story? The British findthemselves betwixt and between a fading American Dream and a newlyemerging European Dream which is gaining the upper hand in ourcontemporary global age. Rifkin argues that Britain is uniquelypositioned to play a bridge role between Europe and America and hasthe potential to help create a synergy between the two superpowersof the 21st century. But in order to exercise any real influence inworld affairs, Britain must choose to be part of a larger politicalentity. In a globally connected world, no people can exist anylonger as an island unto themselves. The only question for Britainis whether it will make its home with America or with Europe. ...Show more