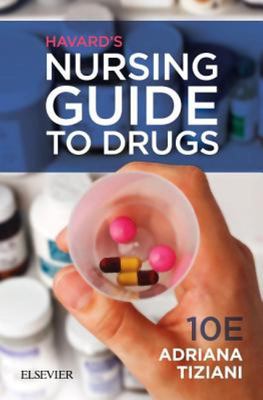 $83.95
AUD
Category: Medical and Nursing
This ninth edition of Havard's Nursing Guide to Drugs e-book continues to provide reliable, accurate drug information for nursing and midwifery students and practitioners. All content in this must have nursing drug handbook, is tailored for nurses and midwives in Australia and New Zealand. User-friendly and fully up-to-date, this indispensible nursing e-book delivers safe drug administration information regarding form, action, use, dose, adverse effects and interactions in compliance with current pharmaceutical guidelines by the Therapeutic Goods Association (TGA). Each therapeutic drug class features a detailed description, followed by an A-Z of drugs within that class. Important Nursing points and cautions throughout this edition highlight best practice in drug administration. Patient teaching and advice has been included to emphasise an essential part of care within a multidisciplinary team. This e-book edition also features icons that indicate drug cautions during pregnancy and breastfeeding, and another that indicates drug-specific restrictions in sport. A bestselling Elsevier textbook, Havard's Nursing Guide to Drugs has been the premier drug guide for nurses and midwives since 1983. Havard's Nursing Guide to Drugs 9th edition will also be available for separate purchase as an app (iOS and android) and provides an easy reference, searchable version of the text in mobile format for students and practitioners to carry with them during clinical practice. Also, available for separate purchase to be used alongside the Havard's Nursing Guide to Drugs app will be the Tiziani Drug Calculations app. When both apps are purchased the user will be able to share function, content and data between the two applications. This link will provide cross reference from the text to case studies and drug calculation MCQ's, placing the pharmacology in a clinical context. Havard's Nursing Guide to Drugs 9e app and the Tiziani Drug Calculations app will be available for purchase in December 2013. Drugs listed by therapeutic class and by body system Both trade names and generic drug names provided Each drug entry listed by available forms, action, use, dosage, adverse effects, interactions with other drugs Nursing points and cautions and Patient teaching and advice ensure quality patient care New focus on Patient teaching and advice. All existing drugs reviewed and updated. All new entries checked to ensure form, action, dose, usage, adverse effects, contraindication and precautions comply with current pharmaceutical guidelines. Cautions for drugs used during pregnancy and breastfeeding are highlighted with an icon. Cautions for sports related drugs are also highlighted with an icon. ...Show more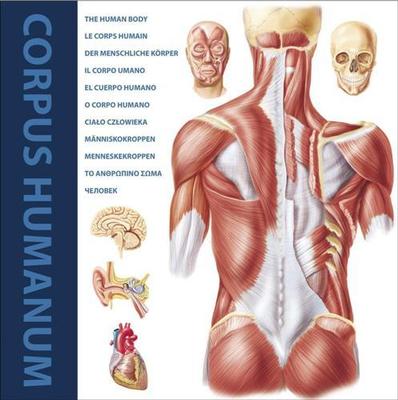 $35.00
AUD
Category: Medical and Nursing
In over 300 pages the fine detail of the human anatomy is explored, each full colour illustration is accompanied by comprehensive notes. A basic reference tool for both artist's and medical students
$0.00
AUD
Category: Medical and Nursing
"I have found The Einstein Syndrome filled with insight, acute observations, and fertile ideas. . . This is an invaluable contribution to human knowledge by one of the great minds of our time. "--Steven Pinker, author of How the Mind Works. The Einstein Syndrome is a follow-up to Late-Talking Children, which established Thomas Sowell as a leading spokesman on the subject. While many children who talk late suffer from developmental disorders or autism, there is a certain well-defined group who are developmentally normal or even quite bright, yet who may go past their fourth birthday before beginning to talk. These children are often misdiagnosed as autistic or retarded, a mistake that is doubly hard on parents who must first worry about their apparently handicapped children and then must see them lumped into special classes and therapy groups where all the other children are clearly very different. Since he first became involved in this issue in the mid-1990s, Sowell has joined with Stephen Camarata of Vanderbilt University, who has conducted a much broader, more rigorous study of this phenomenon than the anecdotes reported in Late-Talking Children. ...Show more
$0.00
AUD
Category: Medical and Nursing
It is now thirty years since the discovery of AIDS but its origins continue to puzzle doctors and scientists. Inspired by his own experiences working as an infectious diseases physician in Africa, Jacques Pepin looks back to the early twentieth-century events in Africa that triggered the emergence of HI V/AIDS and traces its subsequent development into the most dramatic and destructive epidemic of modern times. He shows how the disease was first transmitted from chimpanzees to man and then how urbanization, prostitution, and large-scale colonial medical campaigns intended to eradicate tropical diseases combined to disastrous effect to fuel the spread of the virus from its origins in Leopoldville to the rest of Africa, the Caribbean and ultimately worldwide. This is an essential new perspective on HIV/AIDS and on the lessons that must be learnt if we are to avoid provoking another pandemic in the future. ...Show more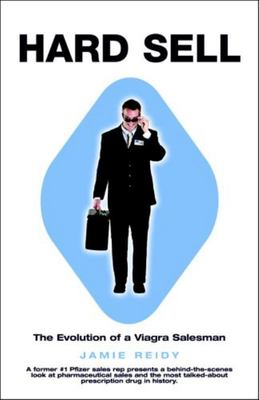 $0.00
AUD
Category: Medical and Nursing
Jamie Reidy is the guy who's been there, done that, and walked away with the insider stories. Inside Hard Sell: Now a Major Motion Picture LOVE and OTHER DRUGS, you'll find yourself rooting for Reidy and shocked by the realities of the world that paid his salary. This comedic expose traces Reidy's exper iences from Pfizer training to life as the "V-Man," when Reidy became Pfizer's number-one drug rep during the Viagra craze. With equal parts self-confidence and self-mockery, Reidy takes the reader on a hilarious romp through pharma-culture while revealing the controversial side of the drug industry. From viewing a circumcision to gaining a doctor's rapport to providing insight on why doctors choose to prescribe Drug X over Drug Y, and from how to bargain "sigs" and "scripts" to why the Viagra pill is shaped as a diamond, Reidy discloses everything. A witty, behind-the-scenes look at an industry that touches everyone with a prescription, Hard Sell uncovers truths about the pharmaceutical industry you'd rather not know and practices you'd like to believe weren't employed. Hard Sell has been adapted into a major motion picture starring Jake Gyllenhaal as Reidy and Anne Hathaway. ...Show more
$0.00
AUD
Category: Medical and Nursing
Takes a holistic approach to mental health nursing, covering all approaches - from the medical model, the biological model and the interpersonal/environmental model. The focus of the text is on the integration of the theories of mental health nursing with the realities of practice.
$0.00
AUD
Category: Medical and Nursing
Death has changed. The decline of infections, starvation, warfare, heart attack and stroke has allowed people to reach extreme old age but ushered in disability, dementia and degenerative disease, with profound consequences for the self and society. Dr Guy Brown explores these vital issues at various le vels, from the cell, to the whole body, and to society. He reveals that cell death dominates modern medicine and reveals how cloning and electronic interfaces hint at new modes of 'survival' after death. ...Show more
$0.00
AUD
Category: Medical and Nursing
An evolutionary and cognitive account of the addictive mind candy that is humor.
$0.00
AUD
Category: Medical and Nursing
Human beings can be so compassionate. They can also be shockingly cruel. What if there was a master control for human behaviour? Switch it on and people are loving and generous. Switch it off and they revert to violence and greed. Pioneering neuroeconomist Paul J. Zak has discovered just such a master s witch: a molecule in the human brain. Zak's colleagues call him Dr Love. They also call him the vampire economist. He and his research team have travelled from his laboratory in California to the jungles of Papua new Guinea via a summer garden in Devon, taking blood from people as they attend a wedding, make decisions with money, play football on the field, even jump from an aeroplane. Their experiments to measure a chemical in the bloodstream called oxytocin reveal the answers to those mysteries about why we make the decisions we do: why we are sometimes rational, at other times irrational; why men cheat more than women; how the moral molecule operates in the market place, and most importantly, once we understand the moral molecule, how we can consciously use it to make our lives better. ...Show more
$0.00
AUD
Category: Medical and Nursing
No fictional character is more renowned for his extraordinary powers of mind than Sherlock Holmes. But what exactly is it that sets him apart as a detective of the highest order, and can we harness his genius? In Mastermind, psychologist Maria Konnikova shows us how we can all channel Holmes's famous po wers of deduction, observation, memory and imagination. Drawing on the latest research in neuroscience and psychology, Konnikova unpacks the mental strategies that can help sharpen our perceptions, improve our logic and enhance our creative powers. Mastermind is a remarkable and entertaining guide to upgrading the mind. ...Show more
$0.00
AUD
Category: Medical and Nursing
See how the brain works while using it in the process of reading this book! Most of us have no idea what's really going on inside our heads. Yet brain scientists have uncovered details every business leader, parent, and teacher should know - like that physical activity boosts your brain power.How do we learn? What exactly do sleep and stress do to our brains? Why is multi-tasking a myth? Why is it so easy to forget - and so important to repeat new information? Is it true that men and women have different brains?In "Brain Rules", Dr. John Medina, a molecular biologist, shares his lifelong interest in how the brain sciences might influence the way we teach our children and the way we work. In each chapter, he describes a brain rule - what scientists know for sure about how our brains work - and then offers transformative ideas for our daily lives.Medina's fascinating stories and sense of humour breathe life into brain science. You'll learn why Michael Jordan was no good at baseball. You'll peer over a surgeon's shoulder as he proves that we have a Jennifer Aniston neuron. You'll meet a boy who has an amazing memory for music but can't tie his own shoes. ...Show more