$17.00
AUD
Category: Children's Fiction | Series: Grimsdon Ser.
Grimsdon is in ruins. Three years ago a massive wave broke its barriers and the sea flooded this grand city. Most were saved, some were lost - and some were left behind. Isabella Charm and her best friend, Griffin, live with three other children in the top of an opulent mansion. They've survived with t he help of Griffin's brilliant inventions, Isabella's fighting skills and their vow to look after each other. But what will happen when a newcomer arrives in his flying machine? Grimsdon is full of hidden perils, from bounty hunters to sneaker waves. Could Xavier's daredevil risks put all their lives in danger? ...Show more
$17.00
AUD
Category: Children's Fiction | Series: Grimsdon Ser.
Isabella and her friends are nervous about what they'll find in the New City. It's inland and it's dry - far from the flooded city they've just left. Will their lives here be as luxurious and carefree as Xavier says? In fact, bleak, uncertain times have brought darkness and danger to New City. The city has been divided in two- the citizens who have, and those who the ruling Major General says have come to steal from them - the refugees who have fled the rising waters, who are imprisoned in a camp on the edge of the city. The kids of Grimsdon once faced sea monsters and evil harbour lords, but now they face new threats. From freakish weather events that whip up with little warning to the fierce misinformation that swirls around the city to the theft of their freedom, now they face the prison-like restrictions and control of the New City. Unlike the refugees, they're heralded as heroes. But what does the Major General really want from them? ...Show more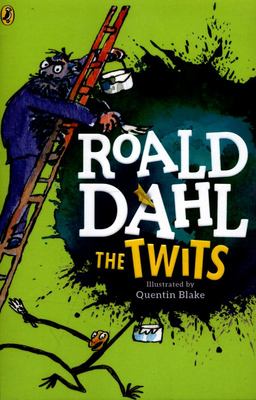 $17.00
AUD
Category: Children's Fiction | Reading Level: Children's - Grade 1-2, Age 6-7
Phizzwhizzing new cover look and branding for the World's NUMBER ONE Storyteller!Mr Twit is a foul and smelly man with bits of cornflake and sardine in his beard. Mrs Twit is a horrible old hag with a glass eye.Together they make the nastiest couple you could ever hope notto meet.Down in their garden, t he Twits keep Muggle-Wump the monkey and his family locked in a cage. But not for much longer, because the monkeys are planning to trick the terrible Twits, once and for all . . . And now you can listen to THE TWITS and other Roald Dahl audiobooks read by some very famous voices, including Kate Winslet, David Walliams and Steven Fry - plus there are added squelchy soundeffects from Pinewood Studios! Also look out for new Roald Dahl apps in the App store and Google Play- including the disgusting TWIT OR MISS! and HOUSE OF TWITS inspired by the revolting Twits. ...Show more
$18.00
AUD
Category: Children's Fiction | Series: Brotherband Chronicles | Reading Level: 11+
"John Flanagan, author of the international phenomenon Ranger's Apprentice, creates a world of seafaring adventures, treacherous pirates and epic battles in Brotherband. In Skandia, there is only one way to become a warrior. Boys are chosen for teams called brotherbands and must endure three months of g ruelling training in seamanship, weapons and battle tactics. It's brotherband against brotherband, fighting it out in a series of challenges. There can be only one winner. When Hal Mikkelson finds himself the unwilling leader of a brotherband made up of outcasts, he must step up to the challenge. The Heron brotherband might not have the strength and numbers of the other two teams, but with inventiveness, ingenuity and courage on their side, they might just surprise everyone. " ...Show more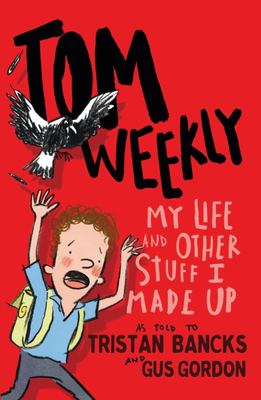 $16.00
AUD
Category: Children's Fiction | Series: Tom Weekly Ser.
Have you ever been kissed by a dog? Ever had to eat Vegemite off your sister's big toe? Have you had a job delivering teeth? Has a bloodthirsty magpie ever been out to get you? Ever woken up to discover that everything hovers? And have you eaten 67 hot dogs in 10 minutes? I have. I'm Tom Weekly. This bo ok is full of my stories, jokes, cartoon characters, ideas for theme park rides, and other stuff I've made up. It's where I pour out whatever's inside my head. It gets a bit weird sometimes, but that's how I roll. ...Show more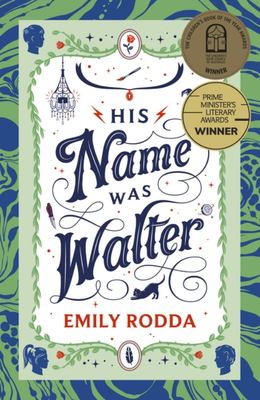 $23.00
AUD
Category: Children's Fiction
WINNER CHILDREN'S FICTION 2019 PM'S PRIZE From Australia's favourite storyteller comes a story, within a story, that shows us the extraordinary power of true love and solves a decades-old mystery. 'Once upon a time, in a dark city far away, there lived a boy called Walter, who had nothing but his name to call his own ...' The handwritten book, with its strangely vivid illustrations, has been hidden in the old house for a long, long time. Tonight, four kids and their teacher will find it. Tonight, at last, the haunting story of Walter and the mysterious, tragic girl called Sparrow will be read - right to the very end ... From one of Australia's most renowned children's authors, comes an extraordinary story within a story - a mystery, a prophecy, a long-buried secret. And five people who will remember this night as long as they live. ...Show more
$27.99
AUD
Category: Children's Fiction | Reading Level: very good
Perfect for readers who love Liar and Spy, Counting by 7s, and Bridge to Terabithia, a heartwarming and transformative novel about family, loss, and never giving up from beloved author Karen Foxlee. Lenny Spink is the sister of a giant. Her little brother, Davey, suffers from a rare form of gigantism a nd is taunted by other kids and turned away from school because of his size. To escape their cruel reality, Lenny and Davey obsess over the entries in their monthly installment of Burrell's Build-It-at-Home Encyclopedia set. Lenny vows to become a beetle expert, while Davey decides he will run away to Canada and build a log cabin. But as Davey's disease progresses, the siblings' richly imagined world becomes harder to cling to in this deeply moving and original novel about grief, family, and wonder. ...Show more
$15.00
AUD
Category: Children's Fiction | Series: The Wild Robot
Wall-E meets Hatchet in this New York Times bestselling illustrated middle grade novel from Caldecott Honor winner Peter Brown Can a robot survive in the wilderness? When robot Roz opens her eyes for the first time, she discovers that she is alone on a remote, wild island. She has no idea how she got there or what her purpose is--but she knows she needs to survive. After battling a violent storm and escaping a vicious bear attack, she realizes that her only hope for survival is to adapt to her surroundings and learn from the island's unwelcoming animal inhabitants. As Roz slowly befriends the animals, the island starts to feel like home--until, one day, the robot's mysterious past comes back to haunt her.   From bestselling and award-winning author and illustrator Peter Brown comes a heartwarming and action-packed novel about what happens when nature and technology collide. ...Show more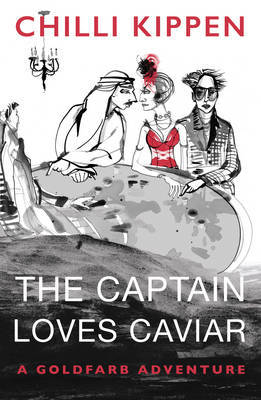 $25.00
AUD
Category: Children's Fiction
On the surface Antonio Peppos, better know as Peppe, seems pleasant and willing to oblige - the perfect manservant - but all is not as it seems. The cabin steward to a group of A list passengers on board the five star cruise ship Pacific Belle, Peppe is headed to Singapore with a secret agenda...There i s something about Peppe, but who can put their finger on it? When it comes to masterminding plots, he's not alone! It seems the only innocents on board are the unsuspecting passengers - Alexander Pushkin Goldfarb, an eccentric Jewish gambler from New York, included. In an upstairs-downstairs glimpse at cruising, the passengers get much more than they bargained for on this trip of a lifetime. The Captain Loves Caviar is a capricious, whimsical read with a highly developed sense of the absurd that transports the reader on a journey to an astonishing and unpredictable ending. Chilli Kippen has created an authentic list of eccentric and sophisticated characters that will delight the reader with their hilarious Machiavellian antics. ...Show more
$18.00
AUD
Category: Children's Fiction | Series: Timmy Failure | Reading Level: very good
The new story takes Timmy to Key West, Florida, ostensibly for the honeymoon of his mother and Doorman Dave ¿ if they even got married, which Timmy doubts. Unfortunately for Timmy, crime doesn¿t take a vacation. And because Total has fled to Cuba seeking political asylum, Timmy must rely on a new partne r for help: Doorman Dave¿s nephew Emilio. Meanwhile, a surprise newcomer shows up in Timmy¿s life and, as if things weren¿t hectic enough, Timmy¿s pants have been stolen by a six-toed cat. ...Show more
$17.00
AUD
Category: Children's Fiction | Series: Kensy and Max
Introducing Kensy and Max - an action-packed spy-adventure series for girls and boys from bestselling author Jacqueline Harvey! What would you do if you woke up in a strange place? If your whole life changed in the blink of an eye and you had no idea what was going on? Twins Kensy and Max Grey's lives a re turned upside down when they are whisked off to London, and discover their parents are missing. As the situation unfolds, so many things don't add up- their strange new school, the bizarre grannies on their street, the coded messages they keep finding and the feeling that, all around them, adults are keeping secrets . . . Things can never go back to the way they were, but the twins are determined to uncover the truth! ...Show more