$33.00
AUD
Category: Biography
For the last twenty years, Melinda Gates has been on a mission. Her goal, as co-chair of the Bill & Melinda Gates Foundation, has been to find solutions for people with the most urgent needs, wherever they live. Throughout this journey, one thing has become increasingly clear to her: If you want to lift a society up, invest in women. In this candid and inspiring book, Gates traces her awakening to the link between women's empowerment and the health of societies. She shows some of the tremendous opportunities that exist right now to "turbo-charge" change. And she provides simple and effective ways each one of us can make a difference. A personal statement of passionate conviction, this book tells of Gates' journey from a partner working behind the scenes to one of the world's foremost advocates for women, driven by the belief that no one should be excluded, all lives have equal value, and gender equity is the lever that lifts everything. ...Show more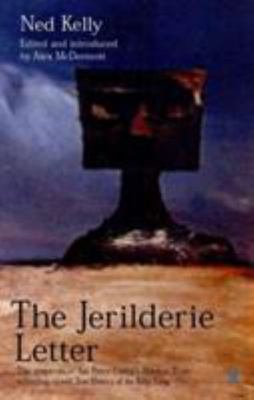 $10.00
AUD
Category: Biography
. . . I have been wronged and my mother and four or five men lagged innocent and is my brothers and sisters and my mother not to be pitied also who has no alternative only to put up with the brutal and cowardly conduct of a parcel of big ugly fat-necked wombat headed big bellied magpie legged narrow hip ped splaw-footed sons of Irish Bailiffs or english landlords which is better known as Officers of Justice or Victorian Police who some calls honest gentlemen . . . Ned Kelly is an Australian icon. But who was he? The Jerilderie Letteris his own answer to that question. An astonishing record of his voice, it remains one of the most extraordinary documents in Australian history. ...Show more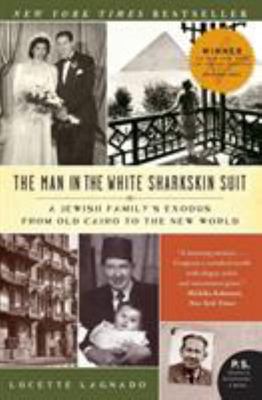 $30.00
AUD
$35.00
(14% off)
Category: Biography | Series: P. S. Ser.
In vivid and graceful prose, Lucette Lagnado re-creates the majesty and cosmopolitan glamour of Cairo in the years between World War II and Gamal Abdel Nasser's rise to power. Her father, Leon, was a boulevardier who conducted business on the elegant terrace of Shepheard's Hotel, and later, in the cozy, dark bar of the Nile Hilton, dressed in his signature white sharkskin suit. But with the fall of King Farouk and Nasser's nationalization of Egyptian industry, Leon and his family lose everything. As streets are renamed, neighborhoods of their fellow Jews disbanded, and the city purged of all foreign influence, the Lagnados, too, must make their escape.With all of their belongings packed into twenty-six suitcases, their jewels and gold coins hidden in sealed tins of marmalade, Leon and his family depart for any land that will take them. The poverty and hardships they encounter in their flight from Cairo to Paris to New York are strikingly juxta-posed against the beauty and comforts of the lives they left behind. ...Show more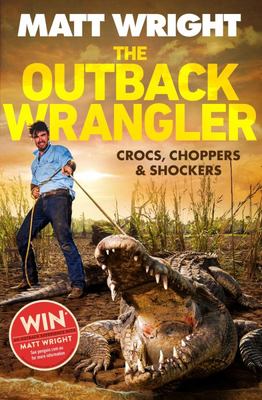 $35.00
AUD
Category: Biography
" Any animal, anywhere, any time.' u Matt Wright Wildlife expert and chopper pilot Matt Wright was born for a life of action and adventure. Raised in the wilds of Papua New Guinea and outback Australia, he would catch turtles before school for show and tell or gather deadly brown snakes just for fun. Ma tt's life story is as thrilling as any boy's own adventure tale. From his time spent as an outback horse wrangler, oil rig worker and soldier in the Australian army, he was always one to go his own way u sometimes making and breaking the rules as he went along. Today he is an internationally renowned outback adventurer, wildlife relocator and television host who specialises in wrangling a diverse range of deadly animals, including crocodiles, wild buffalo and brumbies. Keep up with him if you can! The Outback Wrangler takes you on a wild ride through Australia's rugged Top End u where extreme danger and pure adrenaline are all in a day's work." ...Show more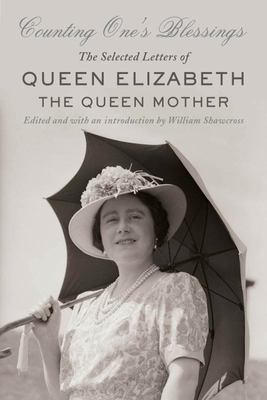 $40.00
AUD
Category: Biography
Full of wit, hilarity, acute observation and a deeply held sense of duty, the Queen Mother's letters constitute a chronicle both of her long life and of the 20th century One of the great revelations of William Shawcross's official biography of the Queen Mother was her private correspondence. Indeed, the Sunday Times described her letters as "wonderful . . .brimful of liveliness and irreverence, steeliness and sweetness." Now, drawing on the vast wealth of material in the Royal Archives and at Glamis Castle and elsewhere, William Shawcross has put together a selection of those letters, many of which have never before been published. A prolific correspondent from her earliest childhood to the very end of her life, her letters offer readers a vivid insight into the person behind the public face. They reveal--in her own words--the much-loved little girl who wrote teasing letters to her many siblings; the young woman who, after a long courtship and two refusals, accepted Prince Albert's proposal. We see her as Duchess of York, bringing a sense of ease and fun into the public and private lives of the Royal Family. We see her delight in her beloved daughters, and her very real shock when she and her husband realized that he would become king following the abdication of Edward VIII. We see, too, the dreadful toll exacted by the Second World War, which culminated in the king's tragically early death in 1952, and then her determination, despite her grief, to find a new role for herself during the long years of widowhood. ...Show more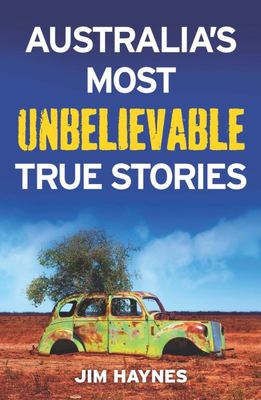 $23.00
AUD
Category: Biography
The ultimate collection of unbelievable true Australian stories: the unknown, the forgotten, and the surprising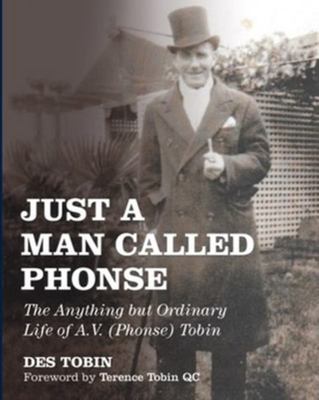 $32.99
AUD
Category: Biography
'For anyone who enjoyed Hillbilly Elegy or Educated, Unfollow is an essential text' - LOUIS THEROUX 'A beautiful, gripping book about a singular soul, and an unexpected redemption' - NICK HORNBY As featured on the BBC documentary, 'The Most Hated Family in America' It was an upbringing in many ways norm al. A loving home, shared with squabbling siblings, overseen by devoted parents. Yet in other ways it was the precise opposite: a revolving door of TV camera crews and documentary makers, a world of extreme discipline, of siblings vanishing in the night. Megan Phelps-Roper was raised in the Westboro Baptist Church - the fire-and-brimstone religious sect at once aggressively homophobic and anti-Semitic, rejoiceful for AIDS and natural disasters, and notorious for its picketing the funerals of American soldiers. From her first public protest, aged five, to her instrumental role in spreading the church's invective via social media, her formative years brought their difficulties. But being reviled was not one of them. She was preaching God's truth. She was, in her words, 'all in'. In November 2012, at the age of twenty-six, she left the church, her family, and her life behind. Unfollow is a story about the rarest thing of all: a person changing their mind. It is a fascinating insight into a closed world of extreme belief, a biography of a complex family, and a hope-inspiring memoir of a young woman finding the courage to find compassion for others, as well as herself. ...Show more
$35.00
AUD
Category: Biography
Amazing true stories of dogs who found their way home.