Search Results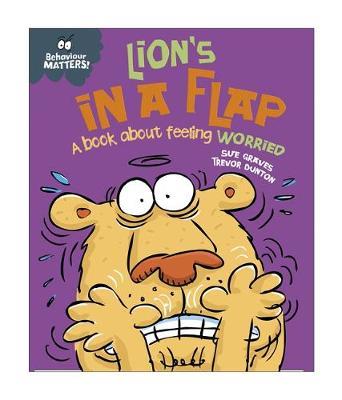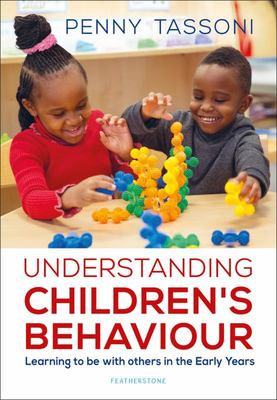 $39.00
AUD
Category: Behaviour Management | Series: Supporting Development in the Early Years Foundation Stage Ser.
Many Early Years settings are taking in children for longer periods and at a younger age. However, their day-to-day practice has not necessarily changed and instead leads to the 'management' of behaviour, rather than investigating why the behaviour is taking place. Through a combination of practice, the ory and reflection, leading Early Years education consultant Penny Tassoni explores children's behaviour from a child-centred point of view. In doing so, she shows how, over time, children learn to be with others and the strategies that adults can use to positively support this development.Understanding Children's Behaviour is a practical handbook that is accessible and adaptable for Early Years practitioners looking to support children's behaviour by focusing on their personal and social skills. It includes a useful A-Z problem-solving section about dealing with unwanted behaviours for analysis and to guide practice. ...Show more
$60.00
AUD
Category: Behaviour Management
'The book provides a comprehensive, yet practical discussion of guidance strategies that can be implemented in a variety of situations. These strategies promote a respect for children and their rights, enhance children's self-esteem, and help to foster pro-social skills. This book is a must-read for bot h students and practitioners who work with children and families.' - Dr Laura McFarland, School of Education, Charles Sturt University..Drawing on the latest research evidence, Young Children's Behaviour outlines the beliefs and values that underpin the guidance approach to managing the behaviours of children from birth to eight years of age. In contrast with rewards-and-punishment systems, guidance believes that children do not need incentives to behave well, but instead need skills. Rather than punishing them for lacking skills, guidance teaches young children self-regulation skills so that they can behave considerately. The author provides practical strategies that both meet children's needs and safeguard the rights of surrounding adults and children. These methods include listening, being assertive, giving positive instructions, solving problems collaboratively, and coaching children to self-regulate their emotions and impulses. The text also offers advice on responding to many common challenges including separation distress, meltdowns, aggression, and social withdrawal. Finally, the book suggests how educators can provide educational and behavioural support for children with atypical development and describes how to foster effective relationships with parents whose children display challenging behaviours. Dr Louise Porter powerfully argues that behaviour guidance is the most effective approach to working with young children and reflects the deepest values of early childhood education and care. ...Show more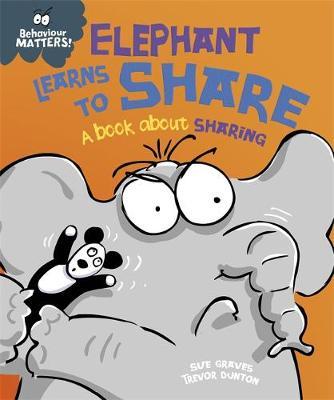 $50.00
AUD
Category: Big Books | Series: Behaviour Matters
A lively picture book that examines the issue of not sharing in an amusing but reassuring way through animal characters - perfect for young children who don't want to share. The story offers a gentle way in to reinforce this good behaviour. At the end of the story there are notes for parents and teacher s with suggestions of ways to help children deal with anger. Elephant hates sharing anything. When Gran gives him a bat and ball set, he finds it impossible to play by himself. He needs to find friends to play with, but will anyone want to join his game? It is part of a series Behaviour Matters, which is perfect for sharing with children as a gentle means of discussing their emotions, boosting self-esteem and reinforcing good behaviour. Each book has a fun story featuring fantastic characters which is backed up by suggestions for activities and ideas to talk through together. They support the Personal, Social and Emotional Development Area of Learning in the Early Years Foundation Stage. 'Excellent for sharing and encouraging discussion... we can all learn from the approach taken in this series.' Parents in Touch ...Show more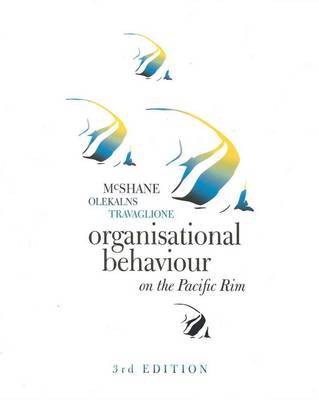 $134.95
AUD
Category: Behaviour Management
This book is highly regarded as an engaging, relevant and user-friendly text, winning an Australia Tertiary Teaching and Learning award in its previous edition. Australian authors and content.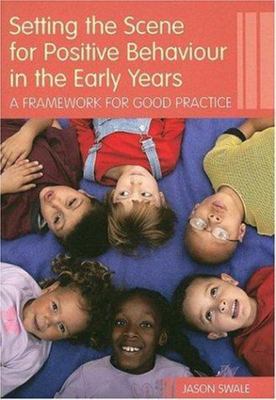 $63.99
AUD
Category: Behaviour Management
Instead of focusing on the child as the problem, this book shows, in a highly practical way, how staff in early years settings can implement simple changes to make positive behaviour a reality for all. The author, whose work is based on vast experience in the field, provides an array of positive beh aviour strategies that can be successful with almost all children, whatever the reason for their behaviour. Designed to appeal to and be accessible for all early years practitioners, this book includes strategies and advice on: how to structure learning environments to encourage positive behaviour; providing equality of opportunity, and responding to individual needs; teaching emotional literacy; working in partnership with parents; positive strategies for working with children with autism, ADHD, or withdrawn or distressed children. Supported by extensive case studies, photocopiable material and pro formas, this book will be essential reading for early years workers in a wide variety of settings, as well as students studying childcare at NVQ or degree level. ...Show more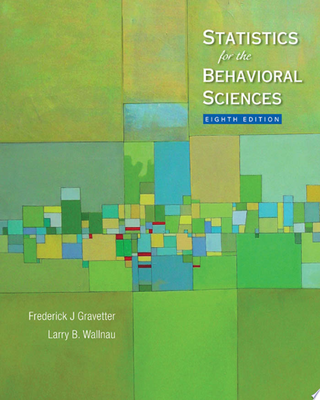 $129.95
AUD
Category: Business | Series: Available Titles Aplia Ser.
Students save money when purchasing bundled products. This bundle contains a loose-leaf version of Statistics for the Behavioral Sciences, 10th Edition and access to Aplia for 1 term (6 months) via printed access card. Aplia ties your lessons into real-world applications so you get a bigger, better pict ure of how you�ll use your education in your future workplace and automatic grading and immediate feedback helps you master content the right way the first time. ...Show more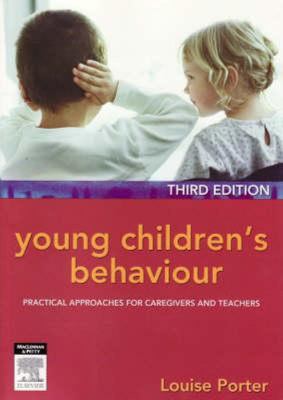 $48.00
AUD
Category: Behaviour Management
The author draws on current, evidence-based research to explore prominent theories about young children's behaviour and provides practical strategies to promote children's skill development; foster children's willingness to cooperate with others; and safeguard children's emotional needs. This 3rd ed ition published 2007. ...Show more
$0.00
AUD
Category: Behaviour Management
Organizational Behaviour by Buchanan and Huczynski is one of the best established books in this field.  The authors' popular blend of social science underpinning, challenging assumptions, applying theory to practice, and using movies to explore topical issues, makes this an ideal introduction to the su bject.  This text can be used by undergraduate, postgraduate, and professional students as it assumes no prior knowledge of the social sciences in general, or of organizational behaviour.   Now also available in enhanced ebook format with regular testing, and with links to video content for a more memorable learning experience.       What's new in this edition?   New features  critical thinking   invitations to question, challenge assumptions, consider other options cutting edge   summarizing recent key research findings what did they find?    asking you to predict the results of real life research projects employability check   relating chapter content to employability competencies audio box    links to short podcasts exploring topical issues video box    links to online videos exploring chapter themes in more depth stop and search    suggestions for YouTube content exploring key topics   New content  Living to 100 - what are the implications for work and organizations? Future-proof your career - skills that are still going to be in demand in a digital world Born to be an entrepreneur - or can you learn how to become one? Tattoo or not tattoo - how attitudes towards body art are changing Gastronomic bonding - team building by members preparing and eating food together Sexual harassment - the hidden costs for employers Agile organization - rapidly changing management structures in response to a turbulent environment Dis-org - Google's experiment of running a company without managers Do women make better leaders than men? - they have the right personality traits Detroit, Estée Lauder, McDonald's, Thai Union - case studies of successful organizational change Should leaders play politics, or be squeaky clean? - great leaders 'bend the rules'       ...Show more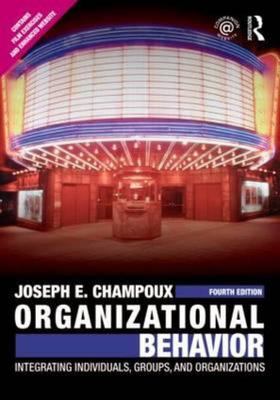 $116.00
AUD
Category: Behaviour Management
The new edition of this essential resource in organizational behavior provides a balanced framework to understand the impact of increasing dynamism and complexity, the importance of collaboration, and the implications for organizational strategy. Covering both psychological and sociological perspectives on organizational behavior, this clearly written and presented textbook offers a comprehensive review of classic organizational behavior theories and approaches, illustrated with updated case studies. The sixth edition includes new material on ethical considerations; international contexts, with renewed attention to Africa and Asia; environmental pressures and responses; groups and intergroup processes; and the vital importance of building change readiness in any organization. Upper-level business and technology students, as well as professionals in executive education courses, will find the book a useful guide to all facets of organizational behavior. A companion website, featuring an instructor manual, test bank, and PowerPoint slides, provides additional support for students and instructors. ...Show more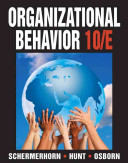 ORGANISATIONAL BEHAVIOUR 10ED
by John R. Schermerhorn Jr.; Richard N. Osborn; James G. Hunt
$149.95
AUD
Category: Behaviour Management
This text is an unbound, binder-ready edition. We've Got You Covered for your Organizational Behavior course. Wiley provides the most current content, comprehensive resources and flexible format options to help teachers teach and students learn. Our commitment to Currency, Global Issues, Sustainability and Learning Outcomes translates into a suite of teaching and learning options that seamlessly integrate into your management courses.  Organizational Behavior 12e connects OB concepts with applications and is the clearest, most current and applicable OB text today - helping students understand how they can thrive in the world of work. Through experiential exercises and activities that ask students to evaluate themselves as leaders and colleagues, students are encouraged to reflect, grow and understand how they can contribute their professional and social environments.   Known for sound pedagogy, research, and a rich framework of personal and organizational skills, OB 12e presents students with a full portfolio of concepts and applications. In addition, the 12th Edition continues to emphasize global business issues important for future generations, including ethics, leadership, and sustainability. ...Show more