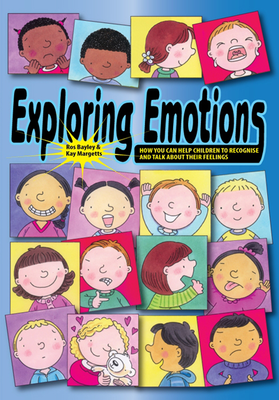 $29.95
AUD
Category: Behaviour Management
This book takes a sensitive look at the whole range of human emotions and shows how to help children to recognise and talk about them. Gives ideas for using puppets, toys, pictures and photographs. Suggests games to play and stories to use. Provides scenarios to explore. PAGES: 48 | AGES:  0-5 ...Show more
$100.00
AUD
Category: Art and Creative Activities
Becoming With Art in Early Childhood is a collection of pedagogical stories from children, early childhood educators and teachers, and primary teachers, about art, arts practice in education, engagement with art and artists in curriculum, and, activist and community arts.
$39.95
AUD
Category: Teaching Resources
This book introduces and explores each of the five major groups of theories described in the Early Years Learning Framework (EYLF) that inform practice in the early childhood field. It addresses the need for early childhood educators to better understand how their practice is underpinned by theories of learning and development. Educators draw from a range of perspectives, but it can sometimes be difficult to understand the link between theorists, theories and perspectives and their own practice. This book makes these links clear and easy to understand. Each chapter deals with a different group of theories, briefly outlining the major thrust of each group and what it might look like in practice. Some of the major theorists are then focused on in turn. Discussion starter topics and questions for reflection are included. The downloadable file Challenging Aspects of Practice (CAP) provides a tool to help educators identify and consider the theoretical perspectives that act to shape their practice. This tool relates to the National Quality Standard: Quality Area 1. [Back cover, ed]. ...Show more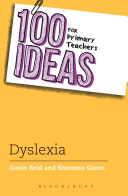 $29.00
AUD
Category: Inclusion (Special Needs) | Series: 100 Ideas for Primary Teachers
Making your lessons fun, engaging and effective for all learners, including those with dyslexia, can be challenging and you can soon run out of ideas. This book offers 100 practical, ready-to-use activities to help all primary teachers with their every day lesson planning. The tried-and-tested activiti es cover all the key areas of the primary curriculum, including maths, spelling and creative writing, plus a wide range of ideas for teachers on differentiation, memory strategies and planning for learning. This new book is essential for all primary teachers and SENCOs who want to ensure that they are continually providing for all children in their care. INCLUDES: Teaching tips Taking it further ideas Quotes from teachers and pupils Bonus ideas Online resources ...Show more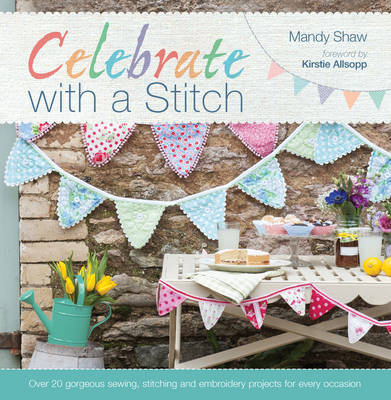 $30.00
AUD
Category: Art and Creative Activities
Over 20 stylish projects featuring Mandy Shaw's unique motifs for births, birthdays, weddings, Christmas and other celebrations. Features bunting and pennant designs that can be adapted to suit any occasion. Perfect for all abilities, with clear step-by-step instructions and stitch diagrams for both rig ht and left handers. ...Show more
$20.00
AUD
Category: Diversity (Aboriginal and Multicultural)
An extraordinarily powerful and personal meditation on race, culture, and identity. When Stan Grant was born in Australia in 1963, the national census classed him and his family among the country's flora and fauna. As Aboriginal Australians, their history and culture had been suppressed for centuries. A legacy of racism stood between him and the opportunities that white Australia - the so-called Lucky County - seemed awash with. But Grant was lucky enough to find an escape route through education. Finding early inspiration in the writing of James Baldwin and fellow indigenous activists at the Australian National University, on completing his studies he went on to become one of the country's leading journalists. As a correspondent for CNN he travelled extensively, covering conflicts in the Middle East, Africa, and Asia. Struck by how common humanity can live on in the face of repression and mass destruction - from North Korea to Pakistan to Baghdad - the lives of individuals he met spoke to him of sacrifice, endurance, and the undying call of family and homeland. And in the stories of other dispossessed peoples, he saw that of his own.  In Talking To My Country, Grant draws on his own life and community to respond to the ongoing racism that he sees around him. He writes with passion and striking candour of the sorrow, shame, anger, and hardship of being an indigenous man. Forthright and unblinking, Stan reaches beyond his own heritage to show how the effects of colonialism and racism are everyday realities that still shape our world, and how we should never grow complacent in the fight to overcome them.  ...Show more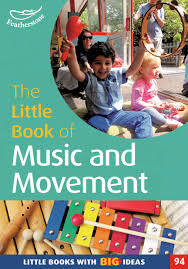 $24.00
AUD
Category: Music and Movement | Series: Little Books with Big Ideas
Listening to music and moving in response to the sounds we hear is the most natural reaction in the world. The Little Book of Music and Movement is packed full of ideas and activities for early years settings. The musical sources are varied and eclectic, including classical, pop, jazz, world, traditiona l, some well-known and others undiscovered gems, and all easily available via www.youtube.com or other internet sources. This book gives practitioners information, resources and confidence to use lots of music to enrich the learning environment. Alongside ideas for movement, other ideas for expressive arts activities such as art, music and drama are included in 'Whatever next' sections and links to other curriculum areas which include 'EYFS connections'. ...Show more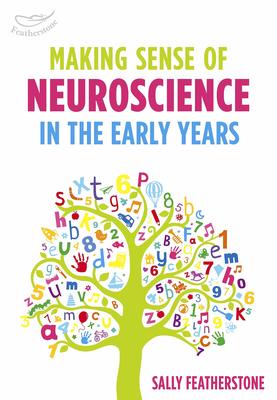 $35.00
AUD
Category: General References
Translating research about child neuroscience into practice in education is a daunting prospect for most practitioners. In fact, many see it as fraught with difficulties and risky. However, the importance of this research has never been more important. The context of the early years in the UK, has seen considerable changes within recent years, with a raft of government regulation and guidance, and a national move to free childcare entitlement at increasingly earlier ages. Combined with a mounting pressure for accountability in Closing the Gap ' between disadvantaged children and those more fortunate, these pressures make it fundamental that those working with young children understand what neuroscience is telling us, and more important, what it is not. Practitioners, teachers managers, and governors in settings and schools will not only be called to account for the attainment of their children, as measured in tests, but in the way children are prepared for lifelong earning, which will support them for the rest of their school lives and beyond. This book is a comprehensive position statement for practitioners that highlights- where we are now; what we know; what we don't know; what research developments mean for practitioners and setting, and how this fits in with the government expectations within the EYFS framework. Sally Featherstone covers the current thinking in educational research and neuroscience, how some of this has been misinterpreted in the by early adopters ' or over-enthusiastic promoters ', and how new information can help practitioners to be more effective in their work with young children. ...Show more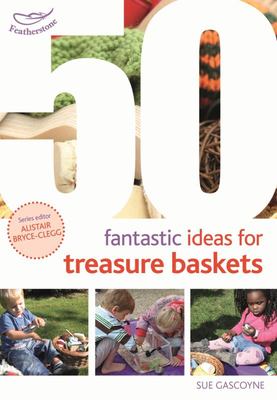 $24.00
AUD
Category: Indoor and Outdoor Play and Activities | Series: 50 Fantastic Ideas Ser.
A quality well-made treasure basket offers children a wealth of exploration, play and learning opportunities that are not only great fun, but also match the requirements of the EYFS framework. Drawing on her years of experience and extensive knowledge of children's interaction, author and practitioner S ue Gascoyne provides 50 effective and fun ways to engage children in sensory-rich treasures that offer 'a world in a basket'.50 Fantastic Ideas for Treasure Basketsincludes the child-led stages of treasure basket play using the author's original Sensory Play Continuum as a framework, as well as adult-initiated activities for using treasure baskets with children. Its simple format supports practitioners, and ultimately the children in their care, in getting the most out of this amazing resource. ...Show more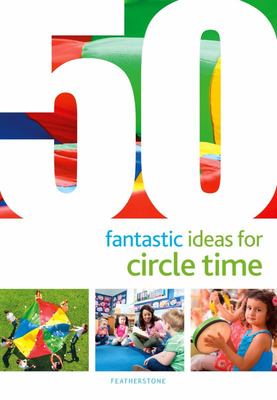 $24.00
AUD
Category: Music and Movement | Series: 50 Fantastic Ideas Ser.
Circle time stimulates learning in all areas of development - from the improvement of social skills and positive relationships to encouraging children to listen to each other within a caring and respectful environment. Judith Harries brings together creative ideas for circle time where learning can be s hared and music and drama can be enjoyed.The book includes circle time activities and games that cover all of the Early Learning Goals through the sharing of thoughts, feelings and experiences. It can also be used across the curriculum, including helping children with literacy and mathematics through phonics and number games. This timeless collection of ideas featuring colourful and fun photography is a fantastic resource with many new activities for circle time, as well as some old favourites. ...Show more