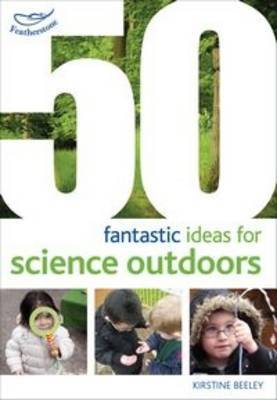 $23.00
AUD
Category: Learning Environments | Series: 50 Fantastic Ideas Ser.
The '50 Fantastic' series is a no nonsense, ideas bank - no frills, just 50 examples of great ideas already in practice Ideal for the busy practitioner they offer a 'dip in' approach to accessing ideas that they may not have thought of.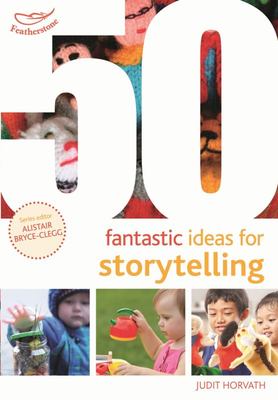 $23.00
AUD
Category: Learning Environments | Series: 50 Fantastic Ideas Ser.
Amongst many popular activities, listening to and telling stories is fundamental to every early years setting. Apart from being fun and exciting, storytelling has many functions in children's development, helping them to make sense of the world and organize events and experience. Children often retell t heir adventures as stories, from the simple event of having dinner to major happenings such as falling down the stairs The story organizes events from the past and as they happen, and both the story and its telling convey important information about relationships, thoughts and feelings and the children's personal life in general.This book contains simple but creative ideas to help practitioners prompt and aid storytelling for and with the children in their setting. ...Show more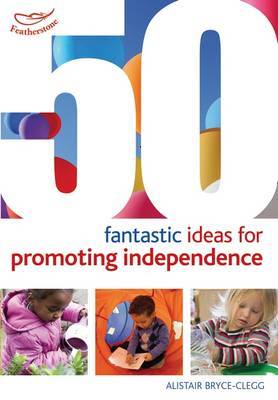 $23.00
AUD
Category: Learning Environments | Series: 50 Fantastic Ideas Ser.
The desire to be independent is a natural part of child development and when children feel safe and secure within their environment they tend to embrace it.We can help out children to develop a sense of independence by encouraging them to make simple choices within their everyday life. The degree of ind ependence that children can achieve is often determined by their age and level of skill, but also their self confidence. The more opportunities children have to be independent, the more their self confidence will grow and the more success they will enjoy.This inspiring new book contains 50 simple, highly effective and fun ideas for helping children to embrace and develop this natural part of child development. ...Show more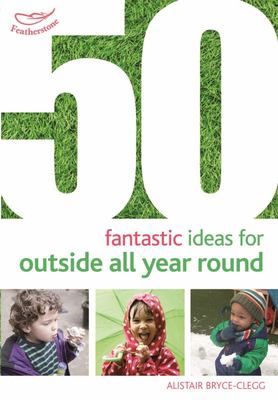 $21.00
AUD
Category: Learning Environments | Series: 50 Fantastic Ideas Ser.
Outdoors is a great space to enhance and extend children's learning. There are lots of children who have a natural affinity with the outdoors and use it as their preferred learning space. As adults supporting children's learning, it is important to support the investigation of their outdoor environment, but also that learning is taken into those spaces and delivered to children in the most engaging way that it can be. What you can (almost) always guarantee is children's enthusiasm to take their learning outdoors, what you can't always guarantee is the weather In 50 Fantastic Ideas for Outdoor All Year Round Alistair has created 50 ideas that will get children and practitioners outside and learning come rain, snow, wind or sunshine All of the activities have got their own central skill that can then be adapted to fit the interests of the children or each setting's own particular outdoor environment.So, whether your setting's outdoor space is a back garden, a small yard or large playground there will be activities that can be used and that will inspire young learners. ...Show more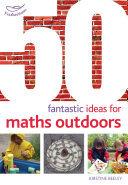 $23.00
AUD
Category: Learning Environments | Series: 50 Fantastic Ideas Ser.
Outdoor learning is not just about taking what we do indoors and moving it out through the door of our setting. It involves equipment and experiences which are both unique and exciting. When planning for maths provision practitioners need to make sure they offer access to these amazing opportunities for learning and integrate them into children's ongoing play and exploration of their natural world. Designed to be used as a dip in dip out collection of easy to use ideas the author has tried to show how exciting outdoor learning can be developed on even the very smallest of budgets.     As with all areas of early learning the author acknowledges the way that maths is integrated within play based exploration and linked to many other areas of learning. Offering ways to develop your existing provision as well as building new resources you will enjoy exploring all areas of early maths including number, pattern, shape and measuring. ...Show more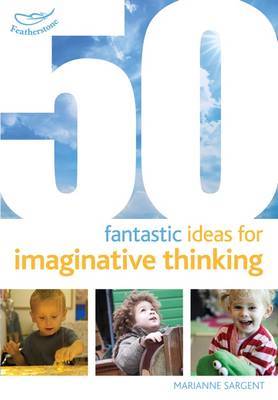 $23.00
AUD
Category: Learning Environments | Series: 50 Fantastic Ideas Ser.
The EYFS asks that practitioners plan opportunities for active exploration and play that lead to the use of creative and critical thinking skills. In order to be able to create and think critically, children should be encouraged to use their imaginations and act autonomously. Practitioners need to have the confidence to step back and allow the children to take the lead. This involves setting up open-ended learning opportunities that get children asking questions, investigating possibilities, looking for solutions, making decisions and coming up with creative ideas. What's more, it means tapping into the realm of childhood fantasy and appealing to their sense of adventure. Working in this way presents all kind of possibilities for exciting and stimulating learning experiences that will surprise and excite both children and practitioners. This book is resource bank full of inventive ideas for early years practitioners who want to fire young children's imaginations and get them talking and thinking.Part of the highly successful 50 Fantastic series including 50 Fantastic ideas for teaching phonics, 50 Fantastic ideas for maths outdoors and 50 Fantastic ideas for squidgy stuff. Full range available at Bloomsbury.com ...Show more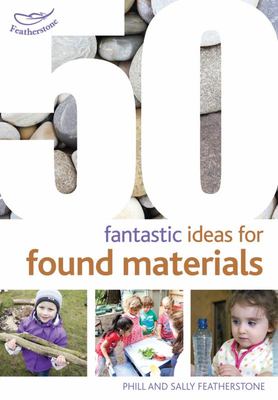 $21.00
AUD
Category: Learning Environments | Series: 50 Fantastic Things Ser.
Children love constructing models and other objects, and working with found and recycled materials has a firm and continuing place in the early years, encouraging children to be imaginative and creative as they practice their skills in joining, wrapping, bending and cutting. These materials that are oft en free or low cost, are available everywhere, waiting for imaginative practitioners to find and use them. This book gives you 50 ideas for using free, cheap and recycled materials in your setting, both for creative and independent play and for specific projects. The resources suggested are all easily available, and the ideas are only starters for the continuing interest children have in this sort of work. ...Show more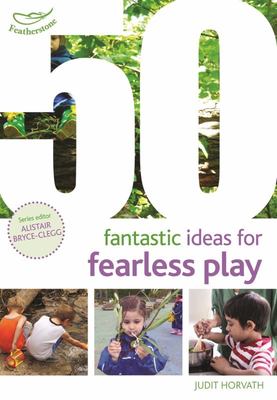 $19.00
AUD
Category: Learning Environments | Series: 50 Fantastic Ideas Ser.
Fearless play is a key element in developing a child's confidence, extending their limits, and helping them learn to assess risks and manage situations. This new edition to the 50 Fantastic series is full of fun and colourful ideas for facilitating fearless play in early years settings. The variety of a ctivities means there's something for every child to enjoy, ranging from basket making to mud racing. Each idea is targeted to help children face new challenges and explore the world around them, as well as helping to establish motor skills, coordination, and body awareness. A perfect resource for busy early years practitioners who want children in their care to play safely and fearlessly. ...Show more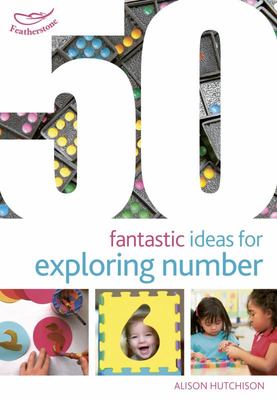 $19.00
AUD
Category: Learning Environments | Series: 50 Fantastic Ideas Ser.
Developing a secure understanding of number in the Early Years is key to ensuring number confidence for future stages of learning. A wide variety of meaningful hands-on experiences are required to develop a child's deep understanding of number. 50 Fantastic Ideas for Exploring Number presents ideas that are all about doing - to not only stimulate the senses, but to also provoke thinking and talking, allow questions to be asked, and ensure that links are made between number concepts and the real world. The ideas require little preparation beforehand, can be used by practitioners without any specific expertise in teaching early number, and include easy-to-source materials. Each area of early number sense is covered from adding on and taking away to number stories, identifying and writing numbers.Alison Hutchison draws on her wealth of experience to present 50 ideas and experiences that make numbers fun and accessible so that, as they explore and investigate, children are fully engaged partners in their learning at this crucial early stage of their number journey. ...Show more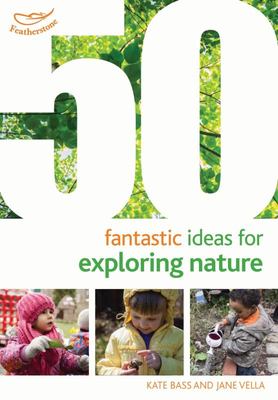 $21.00
AUD
Category: Learning Environments | Series: 50 Fantastic Ideas Ser.
Using natural resources has long been part of the Montessori and Steiner philosophies and some mainstream early years provisions were already starting to emulate this practice. The recent popularity of Forest Schools demonstrates how practitioners recognise the benefits of offering children open-ended a ctivities using natural resources. Not all settings are fortunate enough to have access to a forest or indeed have staff who are Forest School trained, but it is possible to create naturalistic playspaces. Without specialist training practitioners will learn easy ways to develop their children's understanding of how to grow plants, use tools, construct dens and shelters and explore transient art. The activities in this book offer opportunities for open-ended play while the children are off exploring nature and the great outdoors. Here Kate Bass and Jane Vella, busy Early Year practitioners, share with you some of their favourite resources, with ideas from how to enhance your 'mud kitchen' to developing narrative and exciting opportunities to develop creativity while enriching children's language and communication. ...Show more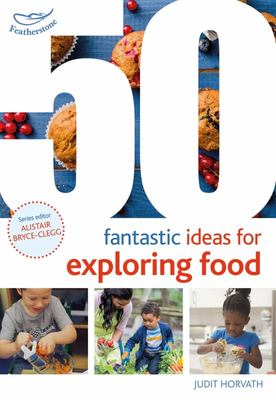 $19.00
AUD
Category: Learning Environments | Series: 50 Fantastic Ideas Ser.
Children have a natural curiosity towards real life procedures and being involved in cooking and all of its preparation activities has proven to stimulate young minds throughout history. By preparing simple meals together from scratch, children will naturally develop the love of good, healthy food, whil st it can also tackle the issue of fussy eaters, who are far more likely to try something they've prepared themselves. Based on Judit's sound practice as a qualified teacher and baker, having taken part in local and national conferences, she has gathered together a varied collection of activity ideas around cooking and baking from different cultures, with some added simple recipes too. ...Show more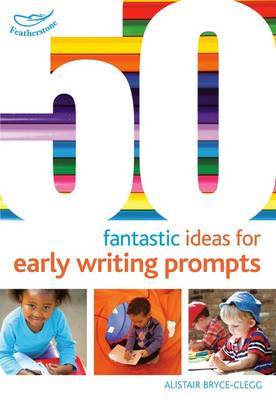 $23.00
AUD
Category: Learning Environments | Series: 50 Fantastic Ideas
If children are not interested or motivated by what they have been asked to write about, you can be sure that any writing you do get will be rushed, short and a bit half-hearted. In 50 Fantastic Ideas for Early Writing Prompts, Alistair Bryce-Clegg offers a collection of all of his favourite ideas and i nspirations that have motivated the children he works with to pick up their pencils and get scribbling ...Show more