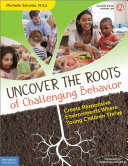 $61.50
AUD
Category: Health and Emotional Development | Series: Free Spirit Professional(TM) Ser.
Teach social skills and enrich classrooms to reduce problem behaviors and nurture growth.   When teachers create environments that teach skills rather than punish individual actions, they reduce behavior problems and nurture the growth of all learners. This book expertly guides early childhood teacher s to analyze their classroom elements, routines, and responses to children. Much like gardeners who adjust soil, water, or fertilizer to help flowers bloom, educators of young children must look beyond challenging behaviors to what a child's actions are communicating about her learning environment or home life. Digital content includes all forms from the book along with a PDF presentation. A free PLC/Book Study Guide for use with communities of practice is available at freespirit.com/PLC. ...Show more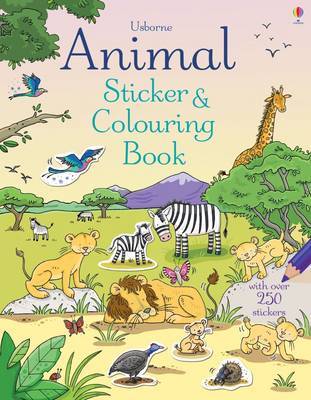 $13.00
AUD
Category: Indoor and Outdoor Play and Activities | Series: Usborne Sticker and Colouring Books
Explore the world of animals and their habitats in this bumper activity book. Use the 250 stickers provided to create exotic scenes including an arid desert, a grassy African plain and a lush rainforest. Then colour in animals including lions, tigers, zebra, giraffes, tree frogs, snakes, alligators and a range of more familiar farmyard varieties. ...Show more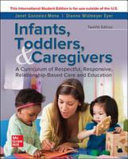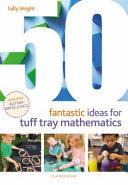 $25.00
AUD
Category: Learning Environments | Series: 50 Fantastic Ideas Ser.
The tuff tray is a staple resource in Early Years settings that supports many different styles of learning and play, and offers lots of opportunities to introduce early mathematics. 50 Fantastic Ideas for Tuff Tray Mathematics is filled with fun, creative and inspiring ideas for exploring mathematical c oncepts using tuff trays, including size, shape, capacity, quantity, distance, volume and numbers. From exploring time with ice cubes to cutting shapes out of tortilla wraps, Sally Wright presents opportunities for mathematical learning objectives to be met in an exciting and creative way.This book is endorsed by Series Editor Alistair Bryce-Clegg. 50 Fantastic Ideas books provide carefully planned activities that are ready to use in any Early Years setting. All ideas feature lists of easy-to-source equipment, step-by-step instructions, ideas for taking them further and full-colour photographs. ...Show more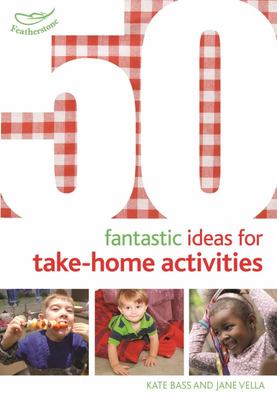 $21.00
AUD
Category: Learning Environments | Series: 50 Fantastic Ideas Ser.
This book will be easy for practitioners to digest and then pass on strategies and instant ideas to parents and carers. The introduction will explain to practitioners how these activities could be shared with families and how to entice and include the harder to reach families, who would not necessarily buy a book or look at activities online.The activities encourage creative play and exploration, and will inspire tasks set for home learning. ...Show more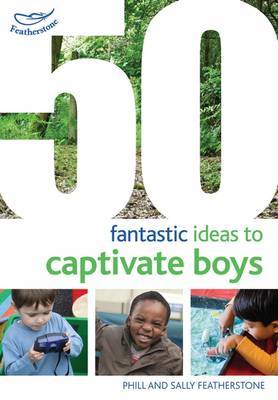 $23.00
AUD
Category: Learning Environments | Series: 50 Fantastic Ideas Ser.
You only need to watch children to know that boys and girls learn differently! It's not that girls don't like to be outdoors, to get messy or to be noisily active, they do - they are just able control their muscles at a younger age, so they can sit, watch and listen to adults more easily. They can also manipulate materials and tools such as pencils (called fine motor skills) earlier than many boys, so they are ready for the reading and writing activities in school. But we must resist the temptation to think that boys are not as good as girls - they are just different. Their skills and interests draw them to activities that are big, adventurous, risky and messy, and of course, they love being outside. All children like pretend play, but this is sometimes limited to domestic activity in the home corner, rather than allowing boys to experiment with roles often associated with grown up men. This book offers you fifty ideas for things that make the most of the ways boys learn, capturing their interest and helping them to learn. Many offer opportunities for early writing, mathematics and reading, as well as technology, science and role-play. ...Show more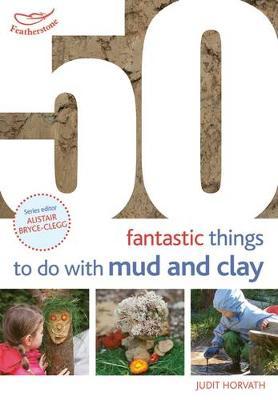 $20.00
AUD
Category: Learning Environments | Series: Fifty Fantastic Ideas Ser.
When given soil, clay or mud to play with, most children are instinctively motivated to explore and experiment. Mud, soil and clay are naturally open-ended, stimulating children to investigate possibilities, look for reasons and think of ideas. They are cheap and easy to source or access, simple to tran sform to suit any age group or activity, can be mixed with other materials, given a rich sensory experience via visual texture, deep colour, rich smell and tactile feel.As with the other 50 fantastic ideas books, this book will feature 50 inventive ideas for busy early years practitioners, advising them in a straightforward way about how to find, present and use easily accessible materials in a range of exciting and unusual ways. ...Show more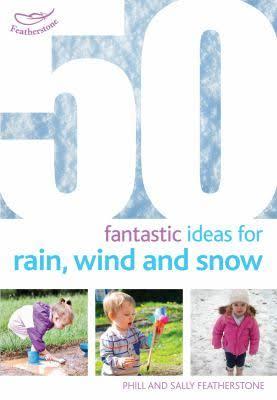 $23.00
AUD
Category: Learning Environments | Series: 50 Fantastic Things Ser.
The weather is a constant source of wonder, excitement, enjoyment and frustration for children and the adults who live and work with them. The unpredictable nature of our current weather puts pressure on planning and preparing activities in advance, often meaning that children cannot go out of doors, or may have their usual activities curtailed. This book offers you 50 ideas for simple activities to do in the rain, wind or snow (and in fog, frost, mist and sunshine!). The ideas may not all be new to you, some are revivals of old favourites, but they are all easy to prepare, mostly using resources readily at hand on your home or setting, collected in one place and ready for you to use. ...Show more