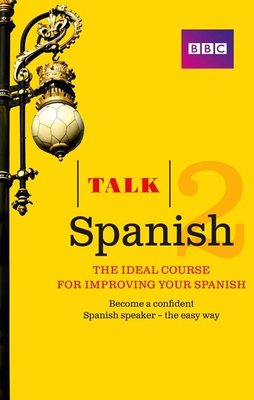 $32.95
AUD
Category: Languages and Reference | Series: Talk Ser.
'Talk Spanish' has already inspired thousands of people to learn Spanish from scratch and find the confidence to give it a go. Whether you're learning for business, travel or just for fun, its straightforward, step-by-step approach will ensure you're soon able to speak Spanish in a range of everyday sit uations. With specially designed activities and clear, jargon-free grammar explanations you'll quickly develop your language skills and make genuine progress right from the start. ...Show more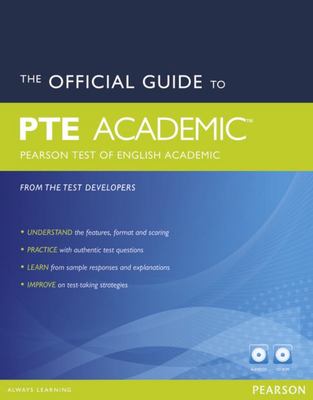 $70.00
AUD
Category: Languages and Reference | Series: Pearson Tests of English Ser.
PTE Academic (Pearson Test of English Academic) is a computer-based English language test developed by Pearson that accurately measures your reading, writing, listening and speaking skills. You can use your test score to support your application to study at an institution where English is the main langu age of instruction. The Official Guide to PTE Academic Explains how to register and what to expect when you take the test Teaches you how to do each task type Lets you practice answering real test questions Gives examples of good answers Improves your test-taking strategies Plus CD-ROM with over 200 additional questions, the equivalent of three practice tests Audio CD with recordings for listening and speaking items ...Show more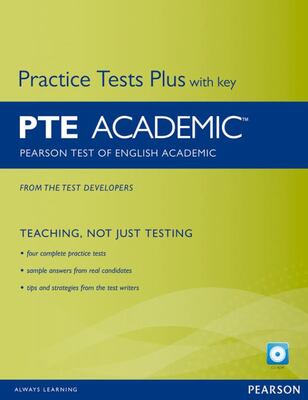 PTE Academic Practice Tests Plus with Key + CDROM
by Vanessa Jakeman; Kate Chandler; Lisa da Silva; Simon Cotterill; Mary Jane Hogan; Felicity O'Dell
$59.95
AUD
Category: Languages and Reference | Series: Practice Tests Plus Ser.
PTE Academic Practice Tests Plus contains four new practice tests written by PTE Academic test writers. Packed with tips, real student responses and a score guide, it is an essential resource for anyone preparing for PTE Academic.The 'with key' version is for teachers and those of you preparing for the test by yourself. ...Show more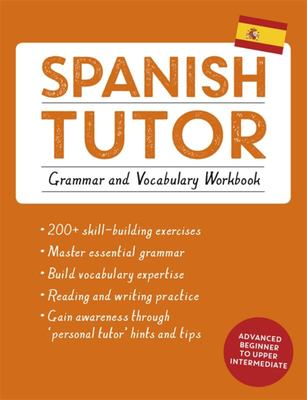 $32.00
AUD
Category: Languages and Reference
Do you want to communicate easily and freely in Spanish?Master Spanish grammar and broaden your vocabulary with your very own Spanish Tutor. This contemporary interactive workbook features 200 activities across a range of grammar and vocabulary points with clear goals, concise explanations, and real-wor ld tasks. By studying and practicing Spanish grammar you'll understand how the language really works and be able to speak Spanish with clarity and ease.   What will I learn?The Spanish Tutor: Grammar and Vocabulary Workbook covers a comprehensive range of the most useful and frequent grammar and vocabulary in Spanish. You can follow along unit by unit, or dip in and dip out to address your weak areas. As you progress, you will be introduced to new vocabulary and combine it with the grammar to complete extensive exercises. You will then practice the language through authentic reading and writing practice. You will achieve a solid upper intermediate level* of Spanish grammar. Is this course for me?The Spanish Tutor: Grammar and Vocabulary Workbook can be used as a standalone course or as a complement to any other Spanish course. It offers extensive practice and review of essential grammar points and vocabulary and skills building. The personal tutor element points out exceptions and gives tips to really help you perfect your Spanish.   What do I get?This Spanish workbook offers a range of clear and effective learning features: -200 activities across a range of grammar and vocabulary points-Unique visuals and infographics for extra context and practice-Personal tutor hints and tips to help you to understand language rules and culture points-Learn to learn section offers tips and advice on how to be a good language learner   25 short learning units each contain: -communication goals to guide your studies-grammar explanations with extensive exercises-vocabulary presentations and activities-reading and writing sections to consolidate your learning   *This workbook maps from Novice High to Advanced Mid level proficiency of ACTFL (American Council on Teaching Foreign Languages) and from A2 Beginner to B2 Upper Intermediate level of the CEFR (Common European Framework of Reference for Languages) guidelines.   What other courses are available?For further study and practice, see Get Started in Spanish (ISBN 9781444174922) and Complete Spanish: Teach Yourself (ISBN 9781444177244).   Rely on Teach Yourself, trusted by language learners for over 75 years. ...Show more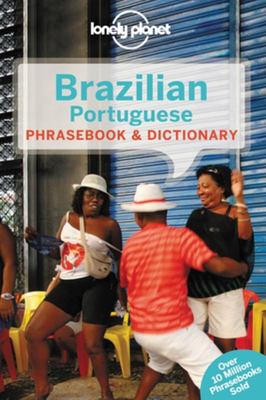 $15.00
AUD
Category: Languages and Reference | Series: LP Phrasebook and Dictionary Ser. | Reading Level: General Adult
Lonely Planet: The world's leading travel guide publisher With Lonely Planet's Brazilian Portuguese Phrasebook, let no barriers - language or culture - get in your way. Our phrasebooks give you a comprehensive mix of practical and social words and phrases in more than 120 languages. Chat with the loca ls and discover their culture& - a guaranteed way to enrich your travel experience. Order the right meal with our menu decoder Never get stuck for words with our 3500-word two-way dictionary We make language easy with shortcuts, key phrases & common Q&As Feel at ease, with essential tips on culture & manners Coverage includes: Basic language tools such as pronunciation; phrases for getting out and about, being social, food, safe travel, sustainable travel, and more; and two dictionaries Authors: Written and researched by Lonely Planet and Marcia Monje de Castro. About Lonely Planet: Started in 1973, Lonely Planet has become the world's leading travel guide publisher with guidebooks to every destination on the planet, as well as an award-winning website, a suite of mobile and digital travel products, and a dedicated traveller community. Lonely Planet's mission is to enable curious travellers to experience the world and to truly get to the heart of the places they find themselves in. TripAdvisor Travelers' Choice Awards 2012 and 2013 winner in Favorite Travel Guide category 'Lonely Planet guides are, quite simply, like no other.' -The New York Times 'Lonely Planet. It's on everyone's bookshelves; it's in every traveller's hands. It's on mobile phones. It's on the Internet. It's everywhere, and it's telling entire generations of people how to travel the world.' -Fairfax Media (Australia) ...Show more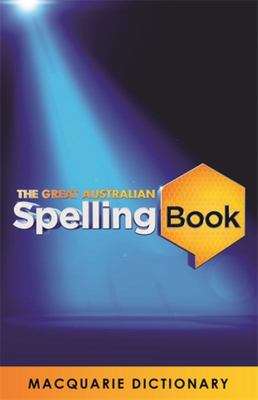 $17.00
AUD
Category: Languages and Reference
The Great Australian Spelling Book is the official companion to The Great Australian Spelling Bee. Written by the Macquarie Dictionary editors, this book is suitable for ages 8 to 13 and provides a comprehensive and fun guide to better spelling, and will help prepare you for your next spelling bee. The Great Australian Spelling Book has heaps of helpful information and spelling tips, such as: Silent letters Spelling rules Homophones Doubling letters Guide to sounds and spelling Grammar and punctuation guide Words from other languages Common prefixes and suffixes Guide to spelling competitions Activities and exercises The Macquarie Dictionary is the official dictionary of The Great Australian Spelling Bee on Network TEN. ...Show more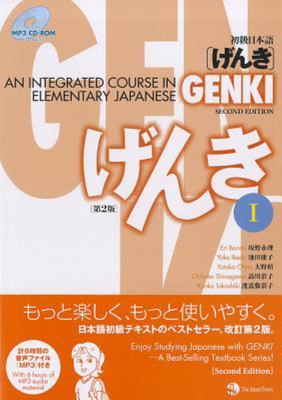 $82.95
AUD
Category: Languages and Reference
This is the Revised Edition (2011) of Genki Volume 1 Textbook. GENKI is a highly acclaimed series of integrated resources for learning elementary Japanese through a well-balanced approach to all four language skill areas—speaking, listening, reading, and writing. Divided into two volumes, the 23 lesson s of GENKI introduce students to a wide range of elementary grammar points, nearly 300 kanji, and approximately 1,100 vocabulary terms. ...Show more