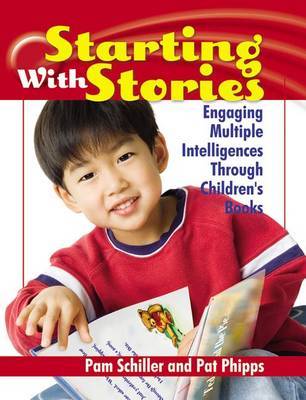 $69.95
AUD
Category: Language and Literacy
Featuring 100 cherished children's books, "Starting with Stories" includes more than 1,500 activities to actively engage kids' multiple intelligences (see below). It's all here - everything you need to bring the magic of good books to all areas of your busy home or classroom! The theory of multiple inte lligences was developed in 1983 by Dr. Howard Gardner, professor of education at Harvard University. It suggests that the traditional notion of intelligence, based on I.Q. testing, is far too limited. Instead, Dr. Gardner proposed eight different intelligences to account for a broader range of human potential in children and adults. These intelligences are: Linguistic - word smart; Logical-mathematical - number/reasoning smart; Spatial - picture smart; Bodily-Kinesthetic - body smart; Musical - music smart; Interpersonal - people smart; Intrapersonal - self smart; and Naturalist - nature smart. ...Show more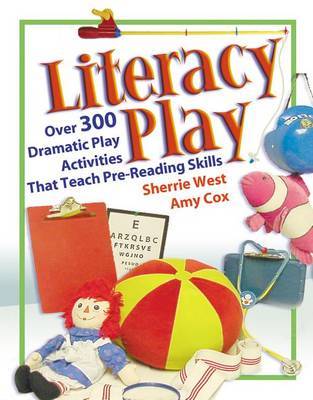 $54.95
AUD
Category: Language and Literacy
Literacy Play is chock-full of creative dramatic play activities that teach important pre-reading skills while bringing children's imaginations to life! Whether they decide to be a firefighter, the owner of a pet store, or to have a tea party, children will increase their vocabulary, communicate with th eir peers, and learn to recognize environmental print --all important skills for pre-readers. ...Show more
$54.95
AUD
Category: Language and Literacy
The tools you need to teach literacy are all around you! Everyday Literacy has over 100 activities that use ordinary objects such as cereal boxes, traffic signs, and toy labels to help children build essential reading skills.
$82.95
AUD
Category: Language and Literacy
Learn the basic building blocks of reading with Creating Readers, an incredibly comprehensive resource that develops a strong foundation for pre-readers. This book gives teachers and parents the tools to teach beginning reading skills and phonemic awareness with over 1000 activities, games, fingerplays, songs, tongue twisters, poems and stories for each letter of the alphabet. This invaluable resource will start children ages 3 to 8 on a future rich with reading. ...Show more
$42.95
AUD
Category: Language and Literacy
Reading Games follows the tradition of successful books by the veteran early childhood author Jackie Silberg. The games in the book are designed to enrich three- to six-year-olds' pre-reading skills and prepare them to be successful readers. Eleven chapters are organized by elements of literacy, such as alliteration, alphabet, letter sounds, and rhyming. The book also provides research-based information on the importance of literacy development in young children. These games will develop a love for language and joy of reading.Each activity in the book is engaging and creative, and notes the specific skills addressed by the activity. Teaching literacy and pre-reading skills is very important to parents and teachers, and Reading Games makes learning fun. These games require little preparation and few materials.This book offers many helpful literacy tools:Reading Games has more than 200 literacy games for parents and teachers to use with young children ages 3-6.Each chapter has fun and developmentally appropriate games that are building blocks for learning to read, including games of alliteration, oral blending, writing, alphabet recognition, letter sounds, word play, and rhyming.The material in the book can be followed progressively, one chapter at a time, starting with the alphabet chapter and continuing with the letter sounds chapter, rhyming, and names and oral blending.The order of the chapters is designed to follow the way children learn pre-reading skills; children learn the letters of the alphabet by sight and sound, then hear the phonemes, then are able to hear rhymes and parts of words (segments).The format of the activities allows parents and teachers to open the book to any page and do an activity, without involved preparation or gathering of materials.Many games complement each other. For example, "Aunt Abigail asked Alice for an Apple" is an alliteration game, which helps children internalize the understanding of alliteration. Children can practice these same sounds in the "Sound Shopping Trip" game, where children shop in the "sound store" and say the sound of the letter they pick up.About the authorJackie Silberg is a renowned early childhood author, advocate, and keynote speaker. She has won awards in both the education and parenting fields. Her books have been published in 23 countries. During her prolific career, she has founded and directed a music school, planned and performed a musical program on a children's television show, and written and produced a television show focused on children's needs, called "Just Kids." She has been writing books and music for children since 1979. ...Show more
$54.95
AUD
Category: Language and Literacy
Filled with practical, everyday activities to build language development and early literacy into your daily schedule. Use circle time, snack time, dramatic play, or any time throughout the day to develop children's language skills. Each cross-curricular activity includes ways to enhance children's vocab ularies, questions to help the teacher evaluate children's progress, and an annotated list of books, and writing experiences. ...Show more
$129.95
AUD
Category: Language and Literacy
Develop language and pre-literacy skills with preschool children using these beautiful four-color photo cards and accompanying activities. Each of the sixty-four cards has a photograph that sparks children's natural curiosity. The back of each photo card features a vocabulary list, suggested activities to expand children's learning, questions or comments to engage children in conversations, the American Sign Language sign, Spanish translation related to the image, and recommended children's books. This invaluable teaching tool is compatible with any curriculum and comes in its own carrying case. Photo cards are 12 inches x 8½ inches. ...Show more
READ MOVE LEARN
by Nicki Collins Geigert; Carol Totsky Hammett
$54.95
AUD
Category: Language and Literacy
Enhance literacy skills, bring the magic of a good book to the classroom, and encourage healthy, active lifestyles in young children with Read! Move! Learn!. This new book has over 150 active learning experiences based on seventy-five popular children's books. The authors provide complete plans that inc lude theme connections, related books and music, lesson objectives, a vocabulary list, a concept list, and activities for each children's book, providing hours of fun in the classroom! ...Show more
$39.95
AUD
Category: Language and Literacy | Series: Learning in Leaps and Bounds Ser.
Jump into Literacy combines children's love of active games with over 100 lively literacy activities. Written by a well-known children's movement specialist, these joyful games will engage the whole child in moving and playing as a way to develop the literacy skills needed for reading and writing. Each activity is complete with a literacy objective, a materials list, instructions, and extension activities. Most of the activities include suggestions for related music and children's books. From "The Alphabet in Action" to "Floorwriting" and "Follow That Letter," the activities in Jump into Literacy bring active learning to the classroom Award Winner Recipient of Academics' Choice Smart Book Award ...Show more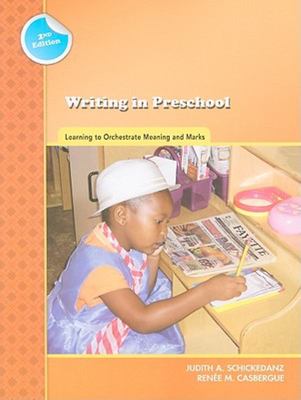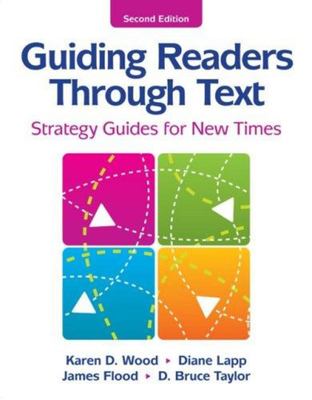 $102.00
AUD
Category: Language and Literacy
Shows how to use strategy guides, with their integrative and active approach to learning, to help students at various grade levels achieve better comprehension. This book features organizational activities which help to develop strategic readers and writers and support students' learning and studying. ...Show more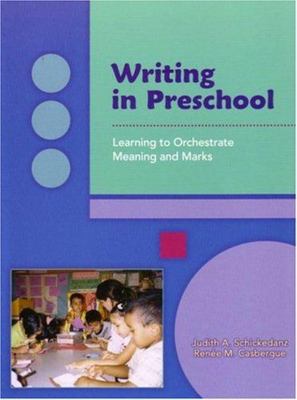 $52.00
AUD
Category: Language and Literacy
Providing early writing experiences for children allows them to experience the joy associated with writing while mastering key aspects of literacy. Preschool teachers play an important role in developing young children's writing, because they not only observe children's beginning understandings about wr iting but also help them realize how writing can be used to express meaning. This book describes preschoolers' journey in learning to write and shows how you can contribute to that journey. picture of preschoolers' writing development - from scribble to script; from letter strings to real words; and from short, simple messages to coherent, detailed messages. You will learn how to identify and build the various strands of knowledge and skills that must come together for preschoolers to understand how print works. The chapters include numerous samples of children's writing in both home and school contexts to help you identify the various types of writing your preschoolers are creating. preschoolers' writing, how to assess preschoolers' writing, and how to work with parents to support preschoolers' writing development. This book is an essential resource that preschool teachers and administrators can use to ensure that preschoolers become confident, competent writers. ...Show more