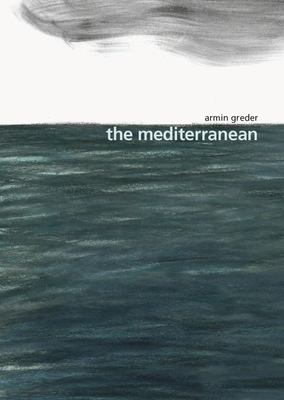 $30.00
AUD
Category: Children's Books
A lifeless body. One of many in the waters of the Mediterranean. Precarious boats navigate the waters of the sea, from south to north. And more often than not, it is not only hope that drowns. From the creator of The Island.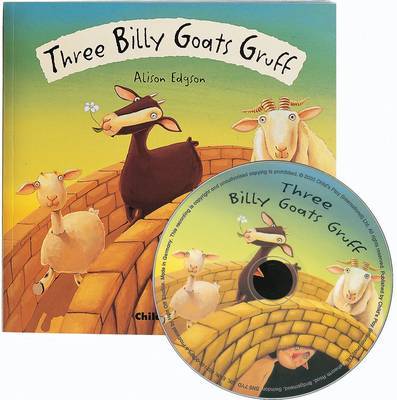 $18.00
AUD
Category: Books with Accompanying CD | Series: Flip-up Fairy Tales
Step into the magical world of Child's Play fairytales...Traditional tales are a well-established part of all cultures. Retold from the originals, these lively stories will captivate readers with their delightful illustrations and fun lift-up flaps which really add to the action. The 'flip-up' flaps enc ourage prediction and discussion, and well-known stories will give young readers confidence. Complete with Audio CD. ...Show more

$20.00
AUD
Category: Books with Accompanying CD
Once there was an emu wearing one red shoe, Who set out on a walk just like emus do, Leaving from the town they call Tullabaloo... Why was that emu wearing one red shoe? Follow all the animals in this fun singalong mystery from favourite Aussie singer-songwriter John Field and award-winning illustrator David Legge. ...Show more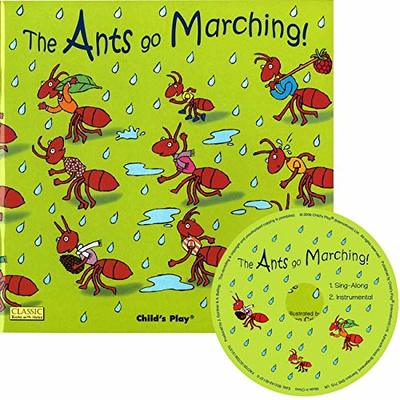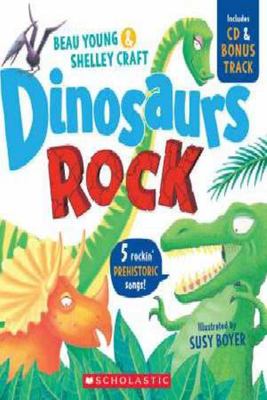 $18.00
AUD
Category: Books with Accompanying CD
Join T-Rex, Triceratops, Diplodocus and their prehistoric pals as you stomp and sing along to Dinosaurs Rock! Travel back in time and let singer/songwriter Beau Young and television's Shelley Craft take you on a dinosaur adventure that is out of this world. This beautifully illustrated picture book incl udes a CD with five rockin' dinosaur songsplus a bonus sixth track! ...Show more
$17.00
AUD
Category: Books with Accompanying CD | Series: Hush Little Possum
Hush, little possum, don't you cry, Mama will keep you safe and dry. When the sky starts to rumble and the rain begins to fall, brave Mama possum hurries to find somewhere to keep her baby safe and warm.
$16.00
AUD
Category: Books with Accompanying CD | Series: Giraffes Can't Dance
A book and CD edition of the much-loved picture book classic Giraffes Can't Dance, with audio read by Hugh Laurie. Gerald the giraffe longs to go to the great Jungle Dance, but how can he join in when he doesn't know how to tango or two-step? Everyone knows that giraffes can't dance ... or can they? A funny, touching and triumphant story about being yourself and finding your own tune, Giraffes Can't Dance has been a family favourite for 20 years. This edition comes complete with an audio CD featuring the story read by Hugh Laurie. "All toddlers should grow up reading this" Daily Mail "A modern classic" Baby & Me "A joyful read about an outsider who finds acceptance on his own terms . . . there's also a simple moral about tolerance and daring to be different" Junior "A fantastically funny and wonderfully colourful romp" Daily Telegraph ...Show more
$16.99
AUD
Category: Children's Books | Reading Level: very good
A stunning picture book from the award-winning Glyn Harper and Jenny Cooper, bringing us the incredible true story of Gladys Sandford u mechanic, First World War ambulance driver, New Zealand's first woman pilot and a trailblazer ahead of her time. Gladys loves nothing better than tinkering with car eng ines and driving at top speed. She also dreams of learning to fly a plane. But it's 1914 and people, especially her mother, keep reminding her that women are not supposed to be adventurous. When war comes, Gladys offers her services at the front as an ambulance driver. She receives an infuriating response from the War Office: 'This will be a short war and women will not be needed. If you want to help the war effort you should stay at home and knit socks and balaclavas.' But Gladys is not the kind of person who stays home and knits. She is determined to go to war. There are many stories about men who enlisted and courageously fought for their ideals. In Gladys Goes to War, the award-winning team of Glyn Harper and Jenny Cooper brings us the amazing true story of Gladys Sandford, ambulance driver, adventurer and trailblazer. ...Show more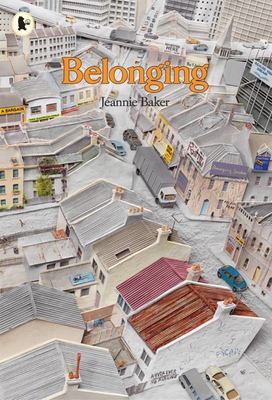 $44.99
AUD
Category: Big Books
This is a big book account of the reclamation of an urban landscape told wordlessly through fascinating, detailed collage artwork. Observed through the window of a house, a city street gradually becomes a place to call home as the inhabitants begin to rescue their street by planting grass and trees in t he empty spaces. Year by year, everything begins to blossom...Told wordlessly and with stunning collage illustrations. "Belonging" explores the re-greening of the city and the role of community, the empowerment of people and the significance of children, family and neighbourhood in changing the urban environment for the better. This big book version is ideal for sharing with groups of children. ...Show more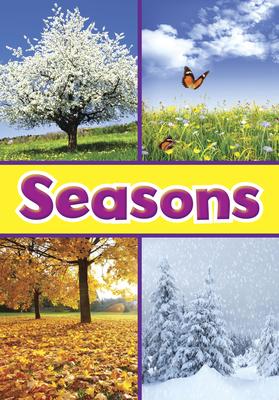 $45.00
AUD
Category: Big Books | Series: Seasons Ser.
With beautiful photos, very simple repeated text, high frequency and decodable words and strong photo-to-text matching, the books in this series provide a perfect introduction to seasons for early readers. Each title focuses on what children will be able to see and experience in a particular season, inc luding seasonal activities and exciting changes in the natural world. A quiz at the end of each book helps to consolidate learning. ...Show more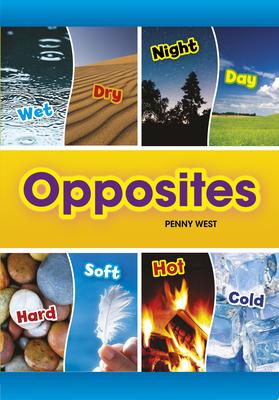 $45.00
AUD
Category: Big Books | Series: Opposites Ser.
With engaging photos and fun and examples that relate to children's experience this big book is perfect for introducing young readers to the topic of opposites. A striking design, interactive text and quizes within the book help to engage readers and consolidate learning.