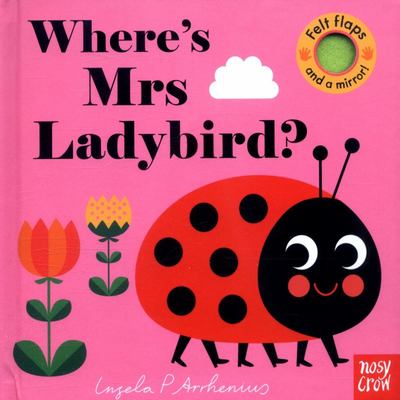 $13.00
AUD
Category: Board Books For Babies | Series: Felt Flaps
"Five beautifully illustrated spreads show a series of friendly savannah animals hiding behind bright felt flaps. And there's a mirror on the final page! A perfect book to share with very little ones."--Amazon website.
$12.99
AUD
Category: Board Books For Babies | Series: Felt Flaps
A fabulous new title in this brilliant board book series for pre-schoolers. With easy-to-grasp, shaped felt flaps, a repetitive refrain and beautiful artwork from Swedish homewares designer, Ingela Arrhenius.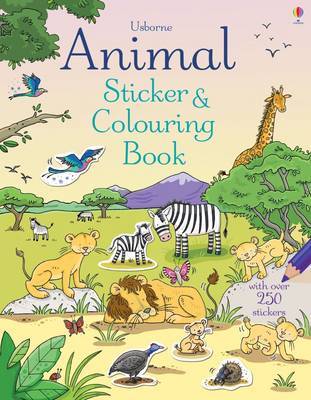 $13.00
AUD
Category: Indoor and Outdoor Play and Activities | Series: Usborne Sticker and Colouring Books
Explore the world of animals and their habitats in this bumper activity book. Use the 250 stickers provided to create exotic scenes including an arid desert, a grassy African plain and a lush rainforest. Then colour in animals including lions, tigers, zebra, giraffes, tree frogs, snakes, alligators and a range of more familiar farmyard varieties. ...Show more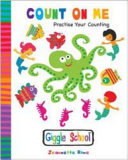 $7.95
AUD
Category: Children's Books
Count On Me focuses on counting. Children will practise counting; count by ones; place numbers in order; count in mixed groups; learn number names; trace, copy and write numbers; and draw and count.The Giggle School activity books explore a range of childhood themes, offer diverse educational playful ac tivities and support and develop a range of skills.Full colour interactive early learning books with the distinctive and popular illustrations by Jeannette Rowe.Filled with colourful animals and objects, young children will want to explore these books again and again. ...Show more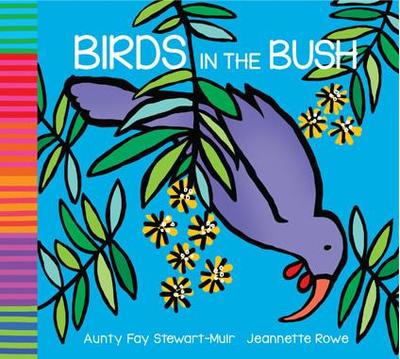 $14.95
AUD
Category: Children's Books
Birds in the Bush is a new book created by respected Boon wurrung Elder Aunty Fay Stewart Muir and Australian illustrator Jeannette Rowe. This books can be read in Boon wurrung langauge and in English. An extra space under the text has also provided to allow for the addition of a third language or dial ect. Every language reflects and shares the knowledge and culture of its people. This book created by Aunty Fay, is designed to share and preserve her Boon wurrung langauge and help pass it on to the next generation. "Books are a gift in the joys of learning. Please read to children in the womb, up until they can read for themselves. It is a gift of love that will keep on giving, long into adulthood."… Aunty Fay ...Show more
$19.00
AUD
Category: Books with Accompanying CD
The bestselling children's classic, Dear Zoo, with an audio CD of the story read by the creator, Rod Campbell, and renowned actress Caroline Quentin.'I wrote to the zoo to send me a pet . . .'Rod Campbell's classic lift-the-flap book Dear Zoo has been a firm favourite with toddlers and parents alike eve r since it was first published in 1982, and this includes the classic book and a CD with half an hour of zoo-based storytelling from Rod Campbell and Caroline Quentin. Featuring fun readings of the story, read-along versions, as well as some animal noises to join in with and the Dear Zoo Song!Young children will love lifting the flaps and listening along to discover the animals the zoo has sent - a monkey, a lion and even an elephant! But will they ever manage to send the perfect pet?With bright, bold artwork, a catchy refrain and a whole host of favourite animals, no child's bookcase is complete without a well-worn copy of Dear Zoo. ...Show more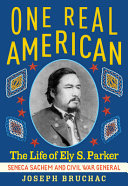 $30.00
AUD
Category: History
Children's book icon Joseph Bruchac tells the fascinating story of a Seneca (Iroquois) Civil War officer   Ely S. Parker (1828-1895) is one of the most unique but little-known figures in US history. A member of the Seneca (Iroquois) Nation, Parker was an attorney, engineer, and tribal diplomat. Raised on a reservation but schooled at a Catholic institution, he learned English at a young age and became an interpreter for his people. During the American Civil War, he was commissioned as a lieutenant colonel and was the primary draftsman of the terms of the Confederate surrender at Appomattox. He eventually became President Grant's Commissioner of Indian Affairs, the first Native American to hold that post. Award-winning children's book author and Native American scholar Joseph Bruchac provides an expertly researched, intimate look at a man who achieved great success in two worlds yet was caught between them. Includes archival photos, maps, endnotes, bibliography, and timeline. ...Show more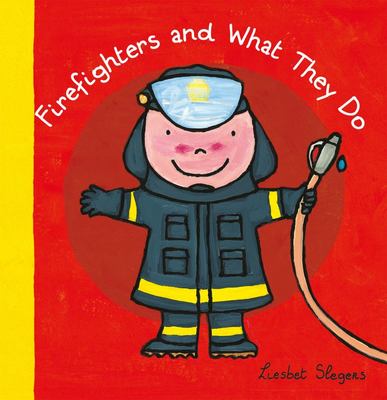 $13.00
AUD
Category: Board Books For Babies | Series: What They Do
Fires are really dangerous. Luckily there are firefighters! They jump into their special suits, and within minutes they are at the fire. But they also help people in other ways. An instructive picture book now in a simplified and fun pocket-sized edition. Full color.
$14.95
AUD
Category: Board Books For Babies | Series: My New Baby Ser.
There is so much to find out when a baby is born What does it smell like, and when will it walk? When does it sleep, and what does it like to eat? A new addition to any family is exciting, but the experience can alsobe worrying and confusing for siblings. Coping with the new situations and emotions that arise can be very challenging. This series of four board books deals with the anticipation of waiting for the new baby, the excitement of the arrival itself, and the beginnings of the special relationship that develops between siblings. The simple conversational text and lively illustrations are carefully designed to encourage further dialogue between reader and child. ...Show more
$15.00
AUD
Category: Gardening & Environment | Series: First Facts and Flaps
What better way to celebrate Earth Day than with First Facts and Flaps: Planet Earth? This lift-the-flap book is jam-packed with fun information, incorporating STEM (Science, Technology, Engineering and Maths) topics. With over thirty flaps, a wheel and a pull-out ending, children will love learning in a hands-on, playful way.Find out what is inside the Earth, where rainbows come from and how to help look after the planet in this brilliant book. Pairing bold, colourful scenes from illustrator Naray Yoon with rhyming text and a page of informative fun facts, this is the perfect novelty book for children just starting to find out more about the world around them. Discover more of the First Facts and Flaps series: Giant Dinosaurs, Amazing Animals, Brilliant Body, Super Space and Mighty Machines. ...Show more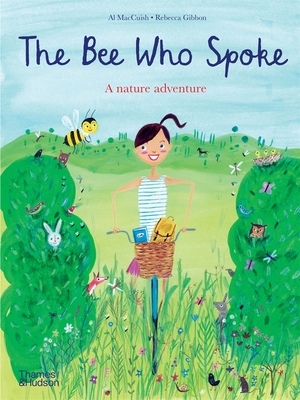 $15.00
AUD
Category: Children's Books
Meet Belle, a Parisian girl who goes on holiday to the countryside and is eager to explore on her new bicycle. Soon, though, disaster strikes: Belle falls off her bike and is lost and alone. Now it's time to meet a talking bee! Yes, a bee who speaks! The talking bee rescues Belle and they set off togeth er... Follow the wonderful adventure of Belle and the bee as they meet every kind of plant and animal proud to call the countryside their home. Just like Belle, you'll be amazed to discover how nature works: you'll never look at the natural world around you in the same way again. ...Show more