$16.99
AUD
Category: CBCA Shortlist | Reading Level: Teen
Can two broken boys find their perfect home? By turns heartbreaking and heartwarming, this is a gorgeously told, powerful story. Sam is only fifteen but he and his autistic older brother, Avery, have been abandoned by every relative he's ever known. Now Sam's trying to build a new life for them. He surv ives by breaking into empty houses when their owners are away, until one day he's caught out when a family returns home. To his amazement this large, chaotic family takes him under their wing - each teenager assuming Sam is a friend of another sibling. Sam finds himself inextricably caught up in their life, and falling for the beautiful Moxie. But Sam has a secret, and his past is about to catch up with him. Heartfelt storytelling, perfect for fans of Jandy Nelson and Jennifer Niven. ...Show more
$34.99
AUD
Category: CBCA Shortlist | Reading Level: Picture Book
A young WWI soldier's unauthorized visit home has dire consequences in a haunting story reimagined in miniature tableaux.   About one hundred years ago, the whole world went to war. The war was supposed to last months. It lasted years.   It is Christmastime, 1914, and World War I rages. A young French s oldier named Pierre had quietly left his regiment to visit his family for two days, and when he returned, he was imprisoned. Now he faces execution for desertion, and as he waits in isolation, he meditates on big questions: the nature of patriotism, the horrors of war, the joys of friendship, the love of family, and how even in times of danger, there is a whole world inside every one of us. And how sometimes that world is the only refuge. Its publication coinciding with the centennial of the signing of the Treaty of Versailles, this moving and sparely narrated story, based on true events, is reenacted in fascinating miniature scenes that convey the emotional complexity of the tale. Notes from the creators explore the innovative process and their personal connection to the story. ...Show more
$25.00
AUD
Category: CBCA Shortlist | Reading Level: New Illustrator
Baby Business tells the story of the baby smoking ceremony that welcomes baby to country. The smoke is a blessing -- it will protect the baby and remind them that they belong. This beautiful ritual is recounted in a way young children will completely relate to. Jasmine Seymour is a Darug woman and a des cendant of Maria Lock, daughter of Yarramundi, the Boorooberongal Elder who had met Governor Phillip on the banks of the Hawkesbury in 1791. It is Jasmine's wish that through her books, everyone will know that the Darug mob are still here, still strong. Jasmine is a primary school teacher in the Hawkesbury area of NSW. ...Show more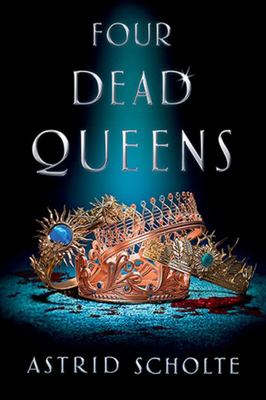 $19.99
AUD
Category: CBCA Shortlist | Reading Level: Teen
A thrilling debut YA fantasy novel for fans of The Red Queen and Three Dark Crowns. Four Queens. A divided nation. A ruthless pickpocket. A noble messenger. And the murders that unite them. Seventeen-year-old Keralie Corrington is one of Quadara's most skilled thieves, but when she steals an unexpectedl y valuable package from a messenger she is soon entangled in a conspiracy that leads to all four of Quadara's queens being murdered. With no other choices and on the run from her former employer, Keralie teams up with Varin Bollt, the Eonist messenger she stole from, and together they race to discover who has killed the queens. But when dark secrets threaten their reluctant partnership and put everything at stake, Keralie and Varin must use all their daring to stay alive and untangle the mysteries behind the nation's four dead queens. An enthralling fast-paced murder mystery where competing agendas collide with deadly consequences, Four Dead Queens heralds the arrival of an exciting new YA talent. ...Show more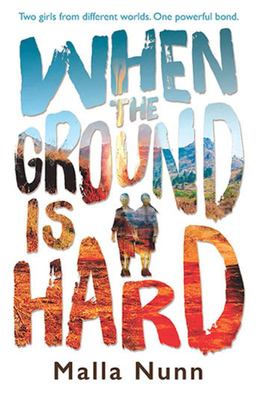 $19.99
AUD
Category: CBCA Shortlist | Reading Level: Teen
Edgar Award nominee stuns in this heartrending tale set in a Swaziland boarding school where two girls of different castes bond over a shared copy of Jane Eyre. Adele Joubert loves being one of the popular girls at Keziah Christian Academy. She knows the upcoming semester at school is going to be great with her best friend Delia at her side. Then Delia dumps her for a new girl with more money, and Adele is forced to share a room with Lottie, the school pariah, who doesn't pray and defies teachers' orders. But as they share a copy of Jane Eyre, Lottie's gruff exterior and honesty grow on Adele, and Lottie learns to be a little sweeter. Together, they take on bullies and protect each other from the vindictive and prejudiced teachers. Then a boy goes missing on campus and Adele and Lottie must rely on each other to solve the mystery and maybe learn the true meaning of friendship. ...Show more
$25.00
AUD
Category: CBCA Shortlist | Reading Level: Eve Pownall Award
Bruce Pascoe has collected a swathe of literary awards for Dark Emu and now he has brought together the research and compelling first person accounts in a book for younger readers. Using the accounts of early European explorers, colonists and farmers, Bruce Pascoe compellingly argues for a reconsiderati on of the hunter-gatherer label for pre-colonial Aboriginal Australians. He allows the reader to see Australia as it was before Europeans arrived — a land of cultivated farming areas, productive fisheries, permanent homes, and an understanding of the environment and its natural resources that supported thriving villages across the continent. Young Dark Emu — A Truer History asks young readers to consider a different version of Australia's history pre-European colonisation. ...Show more
Fly
by Jess McGeachin; Jess McGeachin (Illustrator)
$24.99
AUD
Category: CBCA Shortlist | Reading Level: New Illustrator
Lucy had always been good at fixing things, and Dad needed a bit of help. It was just the two of them after all. So when Lucy finds a bird with a broken wing, she's sure she can fix him too. But not everything that's broken can be fixed.
$19.99
AUD
Category: CBCA Shortlist | Series: Magnolia Moon | Reading Level: Younger Readers
CBCA award-winning picture book author Edwina Wyatt makes her fiction debut with a whimsical tale of a curious little girl who shares more than just her surname with the moon: They're both excellent secret keepers. Magnolia Moon is nine years old, likes Greek mythology, her best friend Imogen May (who u nderstands the importance of questions like, "If you could be one fruit, any fruit, what would you be?"), wishing trees, and speaking crows. She knows instinctively that buffadillos are armadillos crossed with buffalos and believes there are walramingos living in her garden. She's also the kind of person who can be entrusted with a great many secrets.    Each chapter in this novel, which captures Magnolia's year of being nine and ends on Chapter Almost 10, reveals a secret that Magnolia is keeping. But the novel also chronicles a year of change for Magnolia. From her best friend moving to the birth of her little brother Finnegan, Magnolia navigates every challenge and secret that comes her way with the kind of authenticity and innocence that comes from being nine years wise.   ...Show more
Wilam: A Birrarung Story
by Aunty Joy Murphy Aunty Joy; Andrew Kelly Andrew; Lisa Kennedy Lisa
$24.99
AUD
Category: CBCA Shortlist | Reading Level: Eve Pownall Award
Wilam: A Birrarung Story is one day on a vital, flourishing river. As ngua rises, Bunjil soars over mountain ash, flying higher and higher as the wind warms. Below, Birrarung begins its long winding path down to palem warreen. Wilam – home. Yarra Riverkeeper Andrew Kelly joins award-winning picture book duo Aunty Joy Murphy and Lisa Kennedy to tell the Indigenous and geographical story of Melbourne's beautiful Yarra River, from its source to its mouth; from its pre-history to the present day. ...Show more
Nop
by Caroline Magerl
$26.99
AUD
Category: CBCA Shortlist | Reading Level: Picture Book
A heartwarming picture book from award-winning author-illustrator Caroline Magerl about two unlikely loners who forge a forever friendship. Nop is a scruffy kind of bear. He sits on a dusty armchair in Oddmint's Dumporeum surrounded by the beaders, knitters, patchers and stitchers who are much too busy to talk to him. So he watches the litter tumble until, armed with a new bow tie, he has an idea that will change his life forever. This story began with a memory of Caroline's school holidays in Sydney. Her father was welding a steel yacht in a boat yard and she wandered off . . . only to discover the local dump, a home for the things people throw out! Many years later, her daughter Jen made a teddy bear out of scraps for her father. It's a very sorry-looking, but endearing creature. Named Roadkill, ten years later it still sits on top of his desk. ...Show more
Three
by Stephen Michael King
$24.99
AUD
Category: CBCA Shortlist | Reading Level: Picture Book
One, two, three . . . Every day was a hop and a skip for Three. He was happy to walk from here to there, wherever his nose led, or wherever his legs took him . . . all the way to new friends.
$34.99
AUD
Category: CBCA Shortlist | Reading Level: Younger Readers
Lone Annie sees dragons in your future... She sees giants. She sees fire and water. She sees death. Finn's life in the village of Wichant is hard. Only his drawings of the wild coastline, with its dragon-shaped clouds and headlands that look like giants, make him happy. Then the strange housekeeper from a mysterious clifftop mansion sees his talent and buys him for a handful of gold and then reveals to him seven extraordinary paintings. Finn thinks the paintings must be pure fantasy-such amazing scenes and creatures can't be real! He's wrong. Soon he is going to slip through the veil between worlds and plunge into the wonders and perils of The Glimme. ...Show more