$50.00
AUD
Category: Big Books | Series: The Very Hungry Caterpillar | Reading Level: From 2 to 99
This much-loved classic picture book follows the caterpillar's week while he eats through a range of foods in preparation for his hibernation and subsequent appearance as a beautiful butterfly. With its die-cut pages and holes to explore, this is a richly satisfying book for children. The cuddly caterpi llar toy can be pushed through the giant holes as children follow this simple, hopeful story. ...Show more
$0.00
AUD
Category: Big Books | Series: Life Cycles Ser.
This revised edition shows children how familiar plants and animals develop over their lifetimes. Illustrated with high-quality photos and illustrations, a timeline runs across the bottom of each page for quick reference.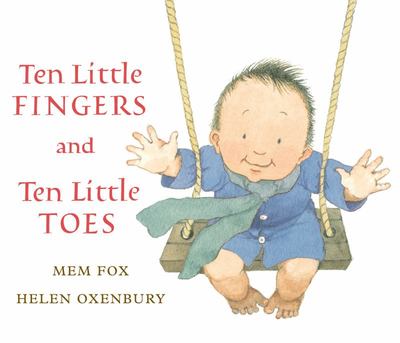 $16.99
AUD
Category: Big Books
As everyone knows,nothing is sweeter than tiny baby fingers and chubby baby toes. . . . And here, from two of the most gifted picture-book creators of our time, is a celebration of baby fingers, baby toes, and the joy they--and the babies they belong to--bring to everyone, everywhere, all over the worl d!           This is a gorgeously simple picture book for very young children, and once you finish the rhythmic, rhyming text, all you'll want to do is go back to the beginning . . . and read it again! The luminous watercolor illustrations of these roly-poly little ones from a variety of backgrounds are adorable, quirky, and true to life, right down to the wrinkles, dimples, and pudges in their completely squishable arms, legs, and tummies. ...Show more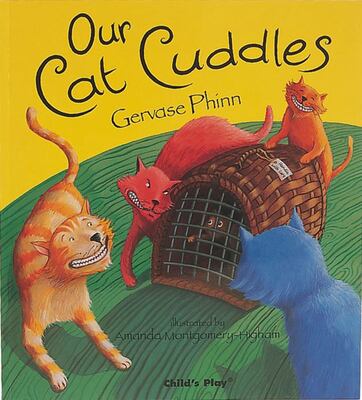 $43.95
AUD
Category: Big Books | Series: Child's Play Library
Rich in language, humour and rhyme, this hilarious tale is perfectly complemented by Amanda Montgomery-Higham's witty illustrations. Lizzie and Dominic desperately want a kitten but they get much more than they bargain for! 32 Pages - 450 x 450mm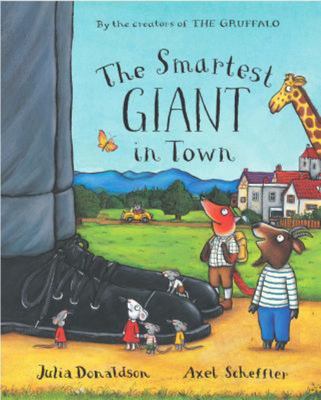 $39.99
AUD
Category: Big Books
George has always wished he wasn't the scruffiest giant in town. So one day, when he sees a new shop selling giant-sized clothes, he decides it's time for a new look. With smart trousers, a smart shirt, a stripy tie and shiny shoes, George is a new giant. But on his way home he meets all sorts of animal s who desperately need his help ...and his clothes! Perfect for classroom use, this giant-sized edition includes activity ideas, and words and music for the Smartest Giant Song. ...Show more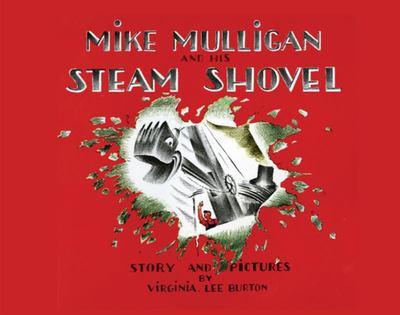 $16.99
AUD
Category: Big Books
A modern classic that no child should miss, "Mike Mulligan and His Steam Shovel "continues to delight generations of children. Mike and Mary Anne work together to dig deep canals for boats to travel through, cut mountain passes for trains, and hollow out cellars for city skyscrapers--there is nothing th ey can't handle! This lasting testament to friendship, old-fashioned hard work, and ingenuity will now be available in a sturdy, oversize lap board-book edition with abbreviated text, perfect for reading to and sharing with young children. ...Show more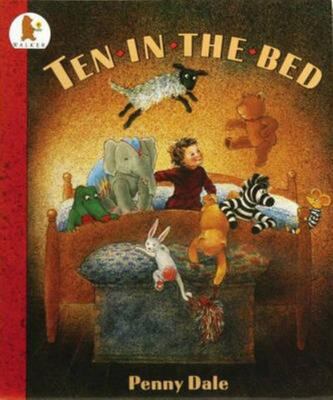 $44.95
AUD
Category: Big Books | Series: Big Books
Penny Dale's cozy take on a favorite nursery rhyme takes on new charm in a board book edition with an appealing new cover. "There were ten in the bed and the little one said, 'Roll over, roll over 'So they all rolled over and Hedgehog fell out. . . ." One by one, nine friends roll over and fall out of a boy's bed with a bang, a thump, or a plop until . . . "I'm cold I miss you " the boy says, and back in the bed they all go. In a sturdy board book begging many repeat readings, Penny Dale's popular rendition of this childhood song is as warm and toasty as a feather bed. ...Show more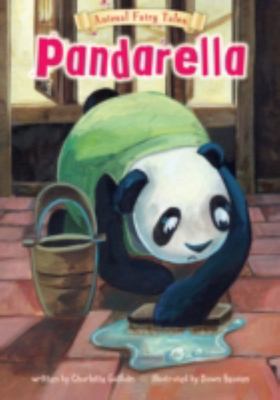 PANDARELLA BIG BOOK
by Charlotte Guillain; Dawn Beacon (Illustrator)
$0.00
AUD
Category: Big Books | Series: Animal Fairy Tales Ser.
In Animal Fairy Tails, beautiful illustrations and simple text retell classic fairy tales from a new perspective: all the characters are animals This book, a retelling of Cinderella, tells the story of how a panda called Pandarella escaped her life of cleaning up after her two ugly step-sisters, and fe ll in love with a handsome prince. ...Show more
$0.00
AUD
Category: Big Books | Series: Opposites Ser.
With engaging photos and fun and examples that relate to children's experience this big book is perfect for introducing young readers to the topic of opposites. A striking design, interactive text and quizes within the book help to engage readers and consolidate learning.

$0.00
AUD
Category: Big Books | Series: Paul Galdone Classics Ser.
Retells the fatal episodes in the lives of two foolish pigs and how the third pig managed to avoid the same pitfalls.